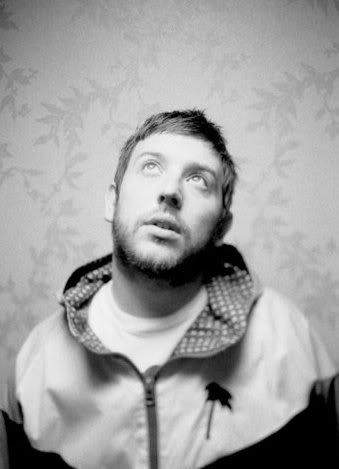 Here's a
Part2
of The405's Interview with prolific independent film maker
Sean Conway
. You can read
Part1
here
. All my films are about ideas, ideas, ideas. They should all represent a perpetual self-portrait/autobiography (ideally made of dirty Polaroids and beautiful belles-lettres). I can see myself directing a Harry Potter film just as much as I can see myself moving to Los Angeles to direct alt-porn. Whichever it may be, you will be getting a Sean Conway film, something with authorship.I am always drawn to those on the margins, the outsiders. And I always feel that the purest innocence is often found in the midst of profound depravity. I try to find (non)actors who are somehow close to the characters I already have in my mind, or sometimes I create a character with a real person in mind, that's how Danny Young became Baby Shoes in Alex and her Arse Truck, Danny was a rebellious kid who rode a moped round the town where I am from. All my films (apart from Kings of London) have been cast this way. Dan Cheetham, who played Rocco in Rocco Paris, is actually my editor. I met Graham Walker, who played Fenton Fuller in Rabbit Stories, in a bookshop in Newcastle where I was selling photocopies of some short stories I'd written. Graham is an eccentric artist. He stayed in character (he was playing a schizophrenic) for the whole shoot. I emailed him a few months after we had finished editing to tell him that the film had played some festivals and was getting good feedback. He was living in a squat in Rotterdam then. The only reply I got said, "The sun is shining so I am going to the launderette." Fenton's father was played by the film theorist Keith Reader, author of Avatars of the Phallus in Contemporary French Film. Fenton's psychiatrist was actually a drag queen from Northallerton called Miss Ruby Diamond. Nigel Hayward, who played Poubelles in Alex and her Arse Truck, makes a living selling vintage clothes on eBay and he models the clothes himself. I was bidding on an old pair of Adidas shorts he was selling and I realised I had found my Poubelles! Sarah Lowery, who plays Javotte in that film, runs a karaoke pub in Gateshead.
I have an affinity with unconventional characters, an attraction to those on the periphery of society. I wrote a feature film Fuckart aka Erotology for the director Ashley Horner that was shot in Newcastle upon Tyne this summer, is currently in post-production and will hopefully premiere at a major international film festival in early 2010.Next for me as a writer-director will be my debut feature film, either I Love You to the Sky and Back (a magical social realist film about the pursuit of happiness, which shows that it's the ones who've cracked that the light shines through) or Dog Knife Wife (a story about love and forgiveness, an antihero called Elephant, a knife, a dog, a prostitute, a tamed bird of prey, a motorcycle, a drunken dance). I am also co-writing a TV pilot with Paul Abbott and working on a number of new projects with his company Abbott Vision too… and hopefully my novella Son of Steve will soon be available to buy in the UK along with an accompanying DVD of all my short films.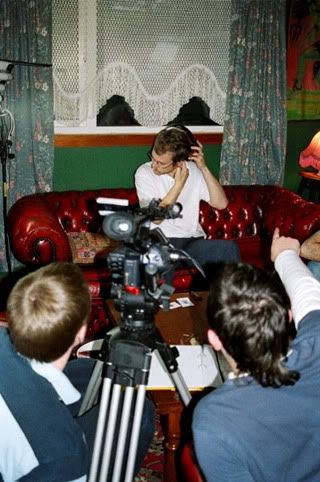 I believe I can make crossover arthouse films (and television), innovatory but commercially viable, films which do not fit the conventional expectations of 'British films' and which have the ability to attain critical acclaim and a worldwide audience. I want to explore the imaginative potential of cinema using abstract imagery and elliptical narrative. I am an author writing in pictures and sounds; the poetry of cinematography and the emotion of music. BTW the last film I saw was Singin' in the Rain at the Hollywood Forever Cemetery in Los Angeles, it's where Gene Kelly (amongst others) is buried and it would have been his birthday that day… my girlfriend and I sat on the grass with hundreds of other people, drinking beers and singing along!