I've been wanting to Interview Sean Conway for some time now, being a huge fan of his films. Armed with a set of carefully researched and thought over questions I approached Sean; who I have to say was one of the nicest people to ever speak to and couldn't do enough to help me. Even going as far as to send me free copies of all his films! Sean's method of answering my questions was rather unorthodox to say the least, but since it was Sean I was happy to make the exception. So instead of posting this interview how I usually would - questions followed by answers, I'm just going to give you Sean's answers or more correctly - the wonderfully and uncontrollably written tangent that he found himself creating. Due to how long the interview actually turned out I've decided to split it into parts. Check it out!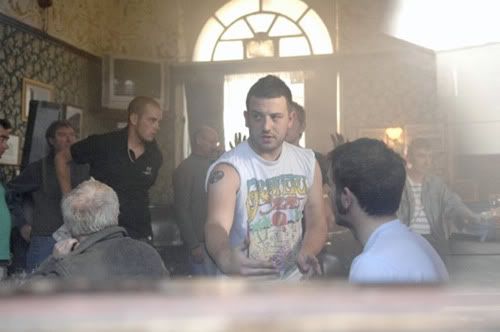 When I was writing the statement of intent for my short film Alex and her Arse Truck, I used a quote by Werner Herzog, who defines the key quality that a filmmaker needs as "an agitation of the mind", a restless intensity that compels filmmakers to pursue the films they want to make. I want to make films like people have never seen before. I want people to leave the cinema thinking "Wow! I've been in another universe! I am, and always have been, a complete logophile. As a kid I used to read the Dictionary like it was a regular book. I love words, grammar, all that. At University I specialised in scriptwriting as I that's what I wanted to be (after been kicked off two other University courses and prematurely ending my career as a rugby league player!) Then, when I got to my final year I didn't think that any directors would see the images I was seeing in my head, so I decided to try and direct from my own script. I think that I think in images. If you were to read my novella Son of Steve which has no images, only prose, you would still probably describe it as cinematic. I like words, I like images, I like sounds; all these things can be used to make a film.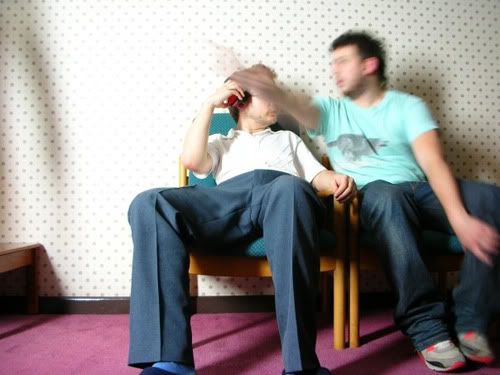 As well as my obsession with words (I have piles of notepads filled with my tiny handwriting), I also collect images; I have scrapbooks full of pictures cut from magazines and books, etc. It is not just that lighting that attracts me, it is the whole mise en scene; composition, colours, costumes. Also, my director of photography, Lol Crawley, is an absolute genius, I love working with him so much. We have very similar ideas about pushing boundaries and of what can be achieved cinematically and I cannot wait to work with him again. I recently read that the suicide of deaf people is almost double that of blind people. I wondered if that is to do with music, or lack of, in a person's life. Music is emotion control. And I am a frustrated rock star. I used to be the singer in a band when I was a teenager. In the bedroom of the Kurt Cobain-obsessed protagonist from my first short film Rocco Paris there are posters on the wall of Jimi Hendrix, Jim Morrison, Bob Marley and Sean Conway. I would be quite happy to use whole songs in a film. If the image fits, that's tells me just as much as a scene of expositional dialogue will, and it's more poetic too. I also think that my choice of musical artists in someway reflects me as a filmmaker, for example I have used tracks by Wesley Willis, Jeffrey Lewis, Giuseppe Andrews and ARE Weapons.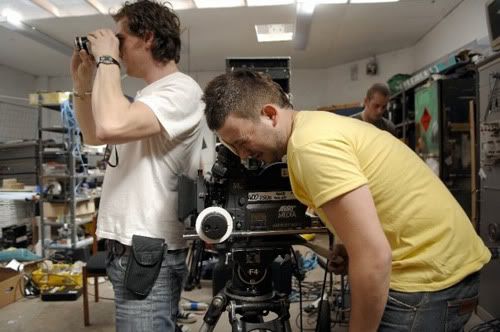 I think the reason I write so prolifically is because I have lots and lots of ideas on the go at any one time. I create compulsively. I have many folders of various colours and those folders are themes. Sometimes a title might come first, for example, Yesterday is Dead and Tomorrow Never Comes, which I write on the folder. Then later I might write down "butchers, dogs, fleas, gin" and that goes into the Yesterday is Dead folder. Then I might write something like "colour saturated slow motion sequence; protagonist lip-synching a non-diegetic pop song to camera" along with lyrics to Read my Mind by Gordon Lightfoot. They go into the folder. Or I find a newspaper article that might fit, or a picture on the internet. After a time I have a cut and paste montage of what the film Yesterday is Dead will be, what it will look like and sound like. Part 2 can be read
here
.