When you imagine a band hanging out, you tend to picture a group of friends finishing each other's sentences and being playful with one another; Bergen indie band, Chain Wallet certainly fit that vision.
Along with being easy-going guys, they're also a talented group who know their way around an infectious hook. They made their first trip to the States for SXSW and while in New York I got to spend some time with them. Check out my chat with Stian Iversen, Christian Line Aanesen, and Frode Boris below.
***
What was it like after you decided to form the band? Do you remember what it was like after the first rehearsal?
We had recorded some of the songs even before we started rehearsing together, but to hear the songs come to life in our rehearsal space, with a full band, was something completely different. Most of our songs are recorded before they are rehearsed with the entire band, so playing them live for the first time is always something we look forward to. After our very first rehearsal, our music finally felt real.
Does the way that you guys communicate as a band feel much different to how it's been in other bands?
Absolutely. We all came from different bands where we argued about the sound and what directions we should take. All previous bands came together when we were practically kids and just wanted to play together. This time the vision came before the band. We were three guys with similar taste in music and knew what we wanted to create.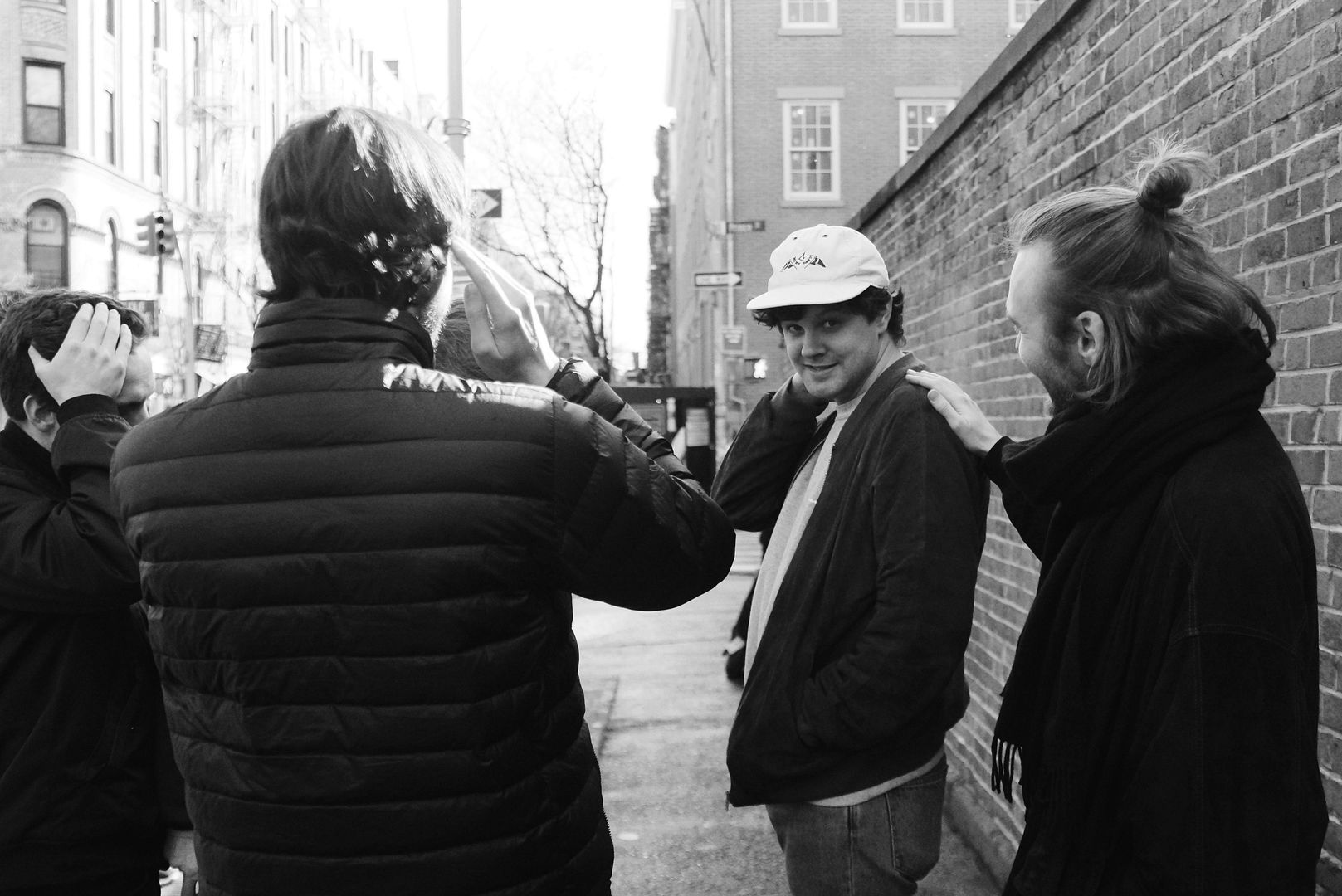 The first tune I heard of yours was 'Faded Fight' - a track that's concise yet has an atmosphere about it. How did that tune come together and does it feel as though it's reflective of the album as a whole?
Christian sent us a jangly guitar demo. We reworked it together and wrote lyrics that fitted in with the album's narrative. We wanted to make a lighter pop song; ironically it's probably the most Rock 'n' Roll tune in our live set.
Bergen has a fantastic music scene, and it's been incredible to see the talent that has poured out of there. When you're a band in Bergen, is there a moment where you begin to notice the shift from your friends going to your shows to strangers/new people coming to your shows? What was that shift like for Chain Wallet, when you noticed people who came to the shows that you didn't recognise?
Wow, that's a great question. Bergen truly is a special place. When we played our third show in Bergen, before playing the last song, Stian said "thanks for showing up guys, even though there's only people we know here." Then this random guy stepped out from the back and shouted, "I don't know any of you guys." That, in a strange way, felt like jumping to the next league.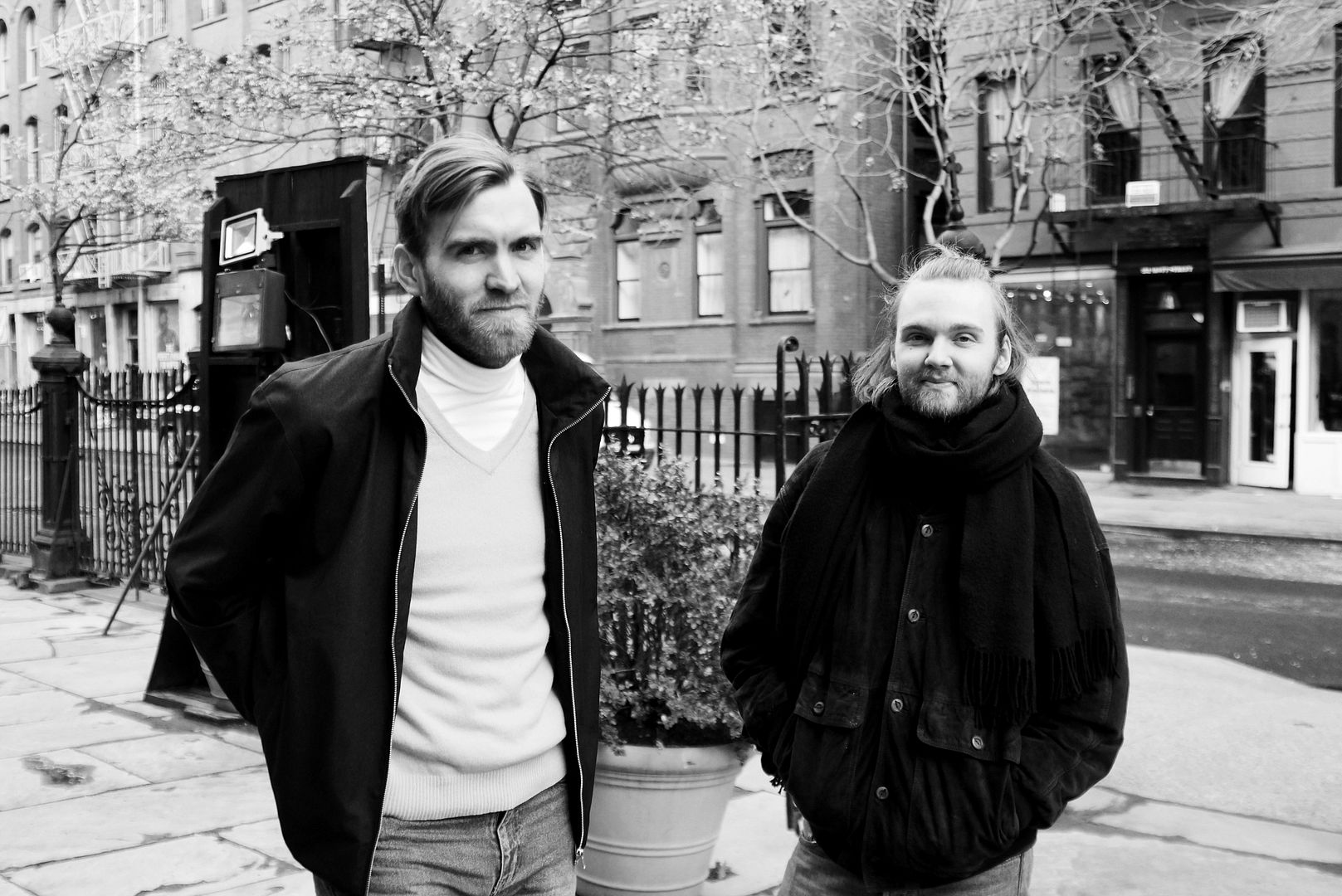 You played in New York and Austin for the first time, and that had to be quite mind-blowing. How were those shows and walking around those cities?
Playing In the US has been like a dream. The audience is a lot more outgoing than what we are used to back home. There were two guys in the front in New York who knew every lyric to our songs. That was unreal. Walking around in New York was alright, not too different than other bigger European cities. In Austin, it's been a bit more difficult. This place is made for driving.
Going further into live shows, playing live is crucial for any band. What kind of affect do you feel playing live shows has on you guys as a band, especially when it comes to writing/recording material?
When we started writing songs together, we really did not think about how our songs would work live. As we played more shows, we soon realised we had to rearrange the songs for live performances, while still staying true to both the songs and our initial vision. I guess we have that a bit more in mind now that we're writing our second album.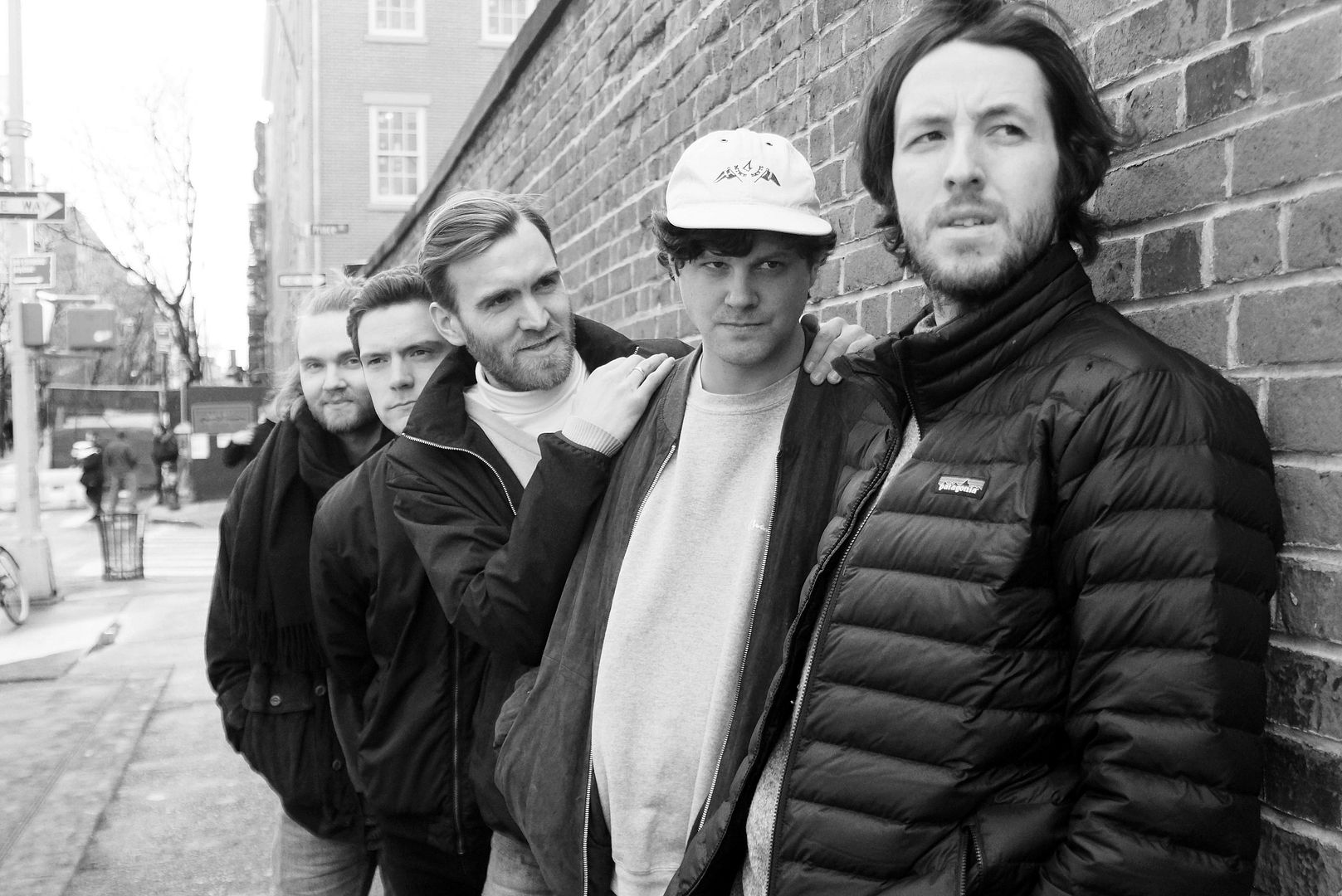 We found it really hard to acknowledge that the album was in fact done. I remember we had to rerecord some of the drum tracks to get all of the songs to sound like they belonged on the same album. If it weren't for our excellent producer and friend, Matias Tellez, we would probably still be sitting in some studio polishing our album, changing melodies or making minor adjustments, not necessarily for the better. It felt very fulfilling hearing the final mixes and arranging the tracklist.
You can visit the band by heading here Their self-titled debut album is out now.