Ladies and gentlemen, boys and girls. Children of all ages. Our 'Introducing' series has changed. From now on we plan on presenting to you a different band a day for the rest of the year. A tall order? Perhaps. But it's something we think could be amazing. Not only that but at the end of each month you'll be able to download a special mixtape by every band we've included over that period. You think that's cool? Well we're gonna raise our game even higher by giving you the chance to win an actual cassette tape of the mixtape too. Lovingly created by Oliver, this cassette mixtape will no doubt become a collectors item in the not too distant future.

Robot peak hour
is the brainchild of Matt Poile, a guy based in the dirty streets of New Cross - who steals his friends Mac's and records blissful pop music on
GarageBand
. Blissful like
Deerhunter
when Bradford Cox decided to create that masterful
Microcastle
but dirty enough to feel like a walk down Venice Beach listening to
Wavves
. If I could describe his sound by using one photo, it would be this.
MP3:
Robot Peak Hour - Logic Plus Idiot
www.myspace.com/robotpeakhour
Interestingly enough, this is just a side project for Matt. His main band is the rather amazing
Woe
, who will most definitely get a glowing reference in a future 'Introducing' article.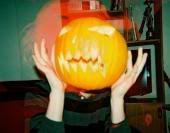 The west coast vibe certainly seems to be a big deal in London at the moment. All manner of trashy, distorted bands are appearing in dirty venues around the capital. Thankfully what Matt brings with Robot Peak Hour is his pop sensibility which is always the main focus. Whilst other bands might be drawing influence from
The Descendents
or
At The Drive-In
, Matt seems to be giving the
Beach Boys
a big shout out. Whether he'll agree with that is questionable but it certainly makes him stand out from a soon-to-be saturated market. Get your head around 'Logic Plus Idiot' (download above) and let us know what you think.
PS. If you ever play live, can I be in your band?