Uh oh. Crack the whip on the horses that carry the sacred bandwagon because a small band from Chile are probably going to cause a storm of epic proportions very soon. Remember when MGMT did it? Remember when Animal Collective released
Merriweather Post Pavillion
last year and they were transported from 'über cool - cult favourites' to the mainstream consciousness. Well
Astro
might well tread the same path this year if they have their way. They have this great underlying party vibe, which is quite similar to that of MGMT but with a much more interesting quality. The South American touch is something which shines through on every track and they use that rhythmic instinct, which all South Americans seem to be born with, to their full advantage. If I was to sum up what they sound like with a photo, it would be this one.
MP3:
Astro - Ea Dem!
www.myspace.com/astrosonidoespacial
From what we can gather, Astro might at the forefront of a new Chilean scene, which will no doubt become the new Baltimore. Well...maybe. Either way, I have no doubt Astro will be doing their home land proud this year.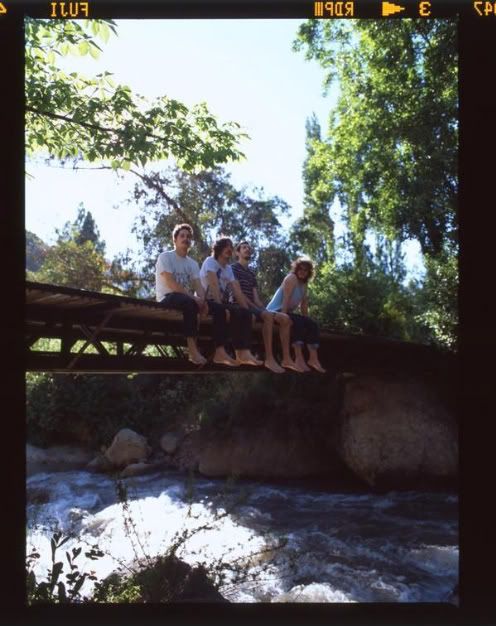 Click HERE! to see the previous article.