My Gold Mask
aren't gonna be big. They're gonna be huge. Coming from Chicago, this two-piece (Gretta Rochelle - Vocals, Drums & Jack Armondo - Guitar) are more than likely to head up the hype machine once SXSW blows over next month.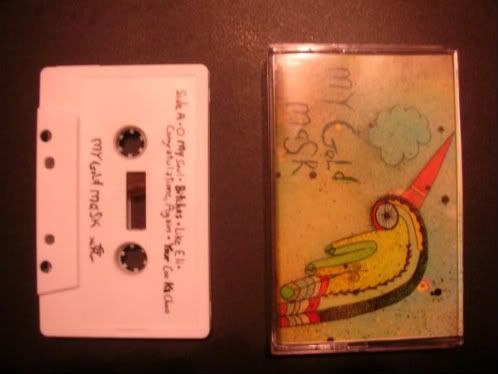 MP3:
My Gold Mask - Violet Eyes
It's sort of the
Yeah Yeah Yeah's
old, meeting the Yeah Yeah Yeah's of new without the carbon copy nature. It's most likely gonna be the pop element that will carry them forward though. It's interesting pop in a Santigold sort of way with a touch of GaGa. That sounds pretty weird right? Probably a little bit awful too but coming from an anti-GaGa guy, I promise you the'yre not at all awful. Get involved now before the bandwagon leaves. To visit the band click
here!