Today we have a slightly different musical beast for you to take in. His name is Neil Milton, or in the case of his musical identity,
Beneath Us, The Waves
. Here's a very quick guide to who he is: Neil is a Warsaw based Scottish composer and musician inspired by Nordic charm, a member of
We Sink Ships
and owner of
Too Many Fireworks Records
. We all set?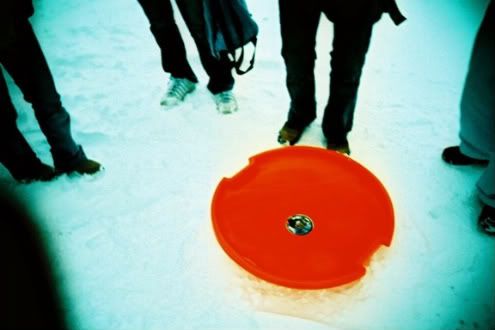 MP3:
Beneath Us, The Waves - Elegy
The music Neil creates is very subtle and well delivered, which is exactly what makes it so enjoyable. The Scandinavian approach to classical music can easily be overdone but he beautifully mixes textures of sound to form a backbone whilst slowly leading you to a safe place through his use of instrumentation and carefully planned compositions. The song above, 'Elegy', is a pretty good example of his classical background but it's his other songs, such as 'The Secret To Snow' which perfectly encapsulate what he's all about. Don't take my word for it though. Find out for yourself. To visit the band Beneath Us, The Waves click
here!