Matthew, of
Matthew & The Atlas
fame, is no stranger to The 405. In fact we've been following his folky ways for quite some time now. Rather than spending a few paragraphs explaining why we think he's so special, we thought we'd throw the rule book out of the window, save you from some boring text and get on with a good ol' fashioned Q&A. Believe us though. He's damn good.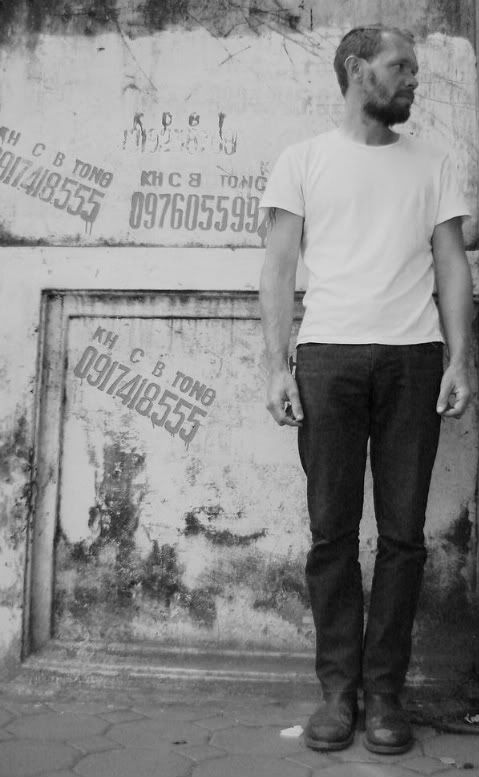 MP3:
Matthew & The Atlas - Deadwood
Firstly, can you introduce yourself to our readers?
Hi, my name is Matt Hegarty and my band is called Matthew And The Atlas.
How did you get into music? Was there a definitive moment?
I really got into music mid-teens, when I decided to buy a guitar and learn how to play it. I wouldn't say there has been a definitive moment, its become a part of my life gradually, to now, where I can't go a day without listening, writing or reading about music.
Your debut EP gets it's release in April. How do you feel about it now that it's all recorded and packaged?
I'm very happy with it, you end up listening to it so much during the recording process, that you have no idea if its any good by the end of it. I didn't put it on for a while, so I could go back to it with fresh ears, it's turned out how I wanted it too, so I'm very excited.
The UK seems to be a bit of a hot bed for folk based talent at the moment, which was peferctly showcased on the 'Communion' compilation. How do you feel about the scene and it's progression over the last few years?
Its great because it's hasn't just developed in one place, there are lots of different pockets of creativity all over the UK, like the Willkommen Collective in Brighton and The Fence Collective in Fife. The Communion Compilation highlighted that very well. Its seems very healthy.
Lastly, what does the rest of 2010 have in store for you?
Mostly getting out and playing live with my band. We've just supported Mumford and Sons, then we're doing a mini tour prior to the EP launch in April. After that its more London dates and some festivals over the summer. We love playing these songs live and we just want to play the whole time at the moment which is a really exciting place to be. Im also writing all the time so hopefully we'll get back in the studio before the end of the year too. You can visit Matthew & The Atlas by clicking
here!