I love bands with 'hard-to-search-for' names. Girls did this beautifully last year and I'm pretty sure 2010 will see
Please
trump Google's many 'please' listings, such as: 'how to say please in over 270 languages' and 'Please Rob Me' – a website dedicated to empty houses.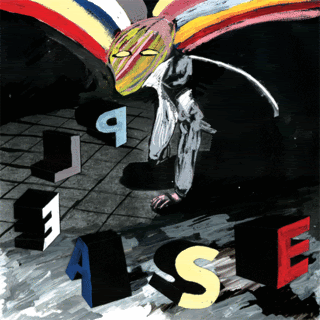 MP3:
Please – Sutton Hoodoo
Essentially a three-piece (Michael, Rowland and Keeby) band from London, Please' sound formed quite organically. No postings in the NME for a drummer who could play Led Zeppelin songs here, oh no. Instead we're confronted with a band formed from mutual friends, who managed to find their standing by just locking themselves in a rehearsal studio for a while until they were happy. The result is an anamorphic Mexican gun slinging type of sound. Very dirty, slightly seedy and highly enjoyable. Standing firmly on the right side of lo-fi, i.e. being able to play their instruments and not taking themselves too seriously, Please are an extremely exciting band to listen to. Check out the download ('Sutton Hoodoo') above. It's like a slowed down Abe Vigoda, seen through the eyes of 'Dusk Til Dawn' era Tarantino. With a new release coming out on Upset The Rhythm, a split release with The Gummy Stumps & a rather large touring schedule ahead of them – let 2010 be known as the year of Please. You can visit
Please
by clicking
here!