The process we have for our 'Introducing' series is simple. We approach bands we like, and ask them for a song to give away and some information about how the band formed. Most of the time we get generic bio's sent to us, which is totally cool, but on some occasions we'll get personalised responses, which often leads to a far better understanding of what the band are actually about. Annabel Jones, singer from
Lady And The Lost Boys
, sent us a bucket load of info on the band and the impression I got was that they make music for themselves. Sure, that's seen as a clichéd response these days but take a listen to their music.
"We are not very cool. Not very popular and not very comfortable with playing the game. We just really like music and singing a lot"
Annabel tells us. Take a listen to the song they gave us (below). It runs through various different genre's within the space on almost four minutes, without necessarily sticking in one place for too long.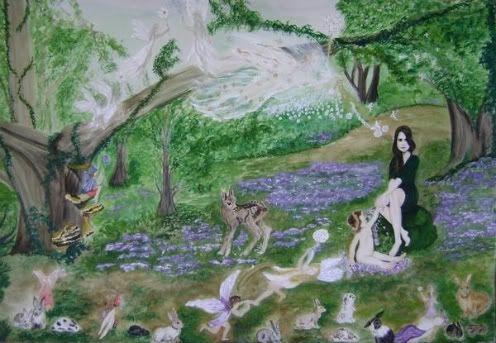 MP3:
Lady And The Lost Boys - Home
This approach to music is often frowned upon due to it being hard to market but screw that when it sounds this good. Lead singer Annabel Jones has the most heartbreakingly beautiful voice I've heard for quite some time and she happens to be backed by one hell of a tight band. Listen to 'That's Ok' on their Myspace page and you'll get a good idea of what this band are about. It starts off sounding like a Phoenix track and ends up with gang vocals taking control of every sound wave around you. Currently the band are recording an EP with Liam Howe (of Sneaker Pimps fame) and have plans of touring over Summer. I really do love this band. You can visit Lady And The Lost Boys by clicking
here!