Loud Like A Lion
is the sound of one guy from East London, called Ben Ben Taylor. Like a lot of the stars to emerge over the past few years, Ben is a bedroom recorded artist; Garage band to his left and portable recording devices (bought by his girlfriend) to his right.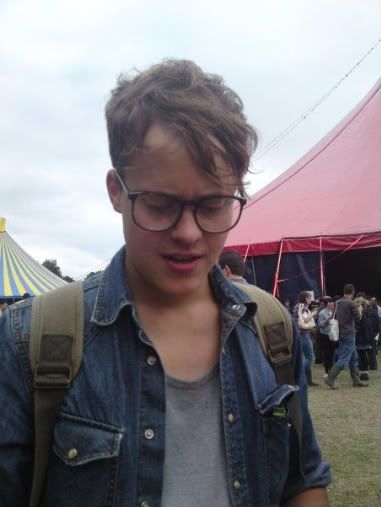 MP3:
Loud Like A Lion - Fire Engine
"Really lo-fi and a bit rubbish sounding is my cup of tea" Ben confesses. He also described his music to Balcony TV (video below) as a bit childish and I guess I have to agree with him on all accounts really. It's not rubbish in the sense that he can't pen a tune, because he certainly can. I think what Ben is taking aim at is the recording process. Essentially he's harking back to the true sense of what a lo-fi artist is. It's not about conforming to a specific sound and structure, like a lot of bands seem to do at the moment, but to record yourself in the moment, regardless of the fact that all you have is some cheap-ass microphone and recorder. I realise that by the mere mention of Garage Band my last sentence about 'cheap-ass' equipment might seem ridiculous but it's just a progression of what people used back in the day to record themselves outside of a studio. So rather than be put off by the lo-fi tag he's sat underneath, embrace it for what it used to mean, because I haven't heard such honest beauty in a long time.
You can visit Loud Like A Lion by going to
www.myspace.com/loudlikealion