I'd like to start this 'Introducing' piece by exposing you to this video. Consider it me throwing you into the deep end.
The band in question is
Snowblink
, who hail from America. Musically it's pretty hard to pin down, as they seem to hop from genre to genre, within songs and between songs. Myspace tagging is usually reserved for a band to take the piss, but funnily enough their Soul/Tropical/Surf tag is actually pretty accurate for the most part.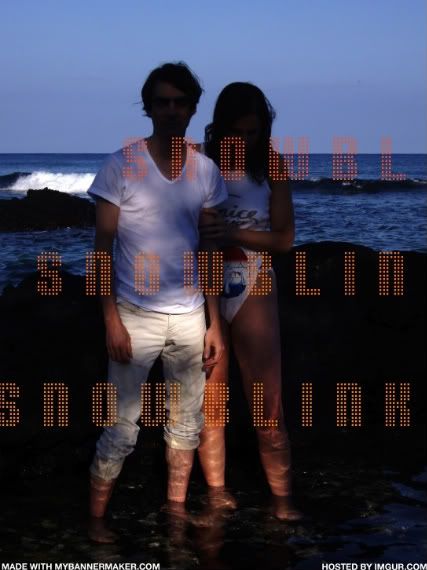 MP3:
Snowblink - Rut & Nuzzle
The above video highlights the pop nature they have underlining everything they do but don't pin them to the pop fridge, they've got a terrifyingly experimental element to them which is truly exciting. A fine example of this can be found in the Michael Jackson cover set they did for Daytrotter (
here
), which saw them take on four of Michael Jackson's most popular songs. The result was a pretty psychedelic Bat For Lashes/Pocahaunted/White Hinterland type affair and saw the band take those songs to new sonic territories. The band is currently on tour supporting Owen Pallett, and if that doesn't make you want to check them out, I'm not sure what will. You can visit Snowblink by going to
http://www.myspace.com/snowblink