At just 16 years of age, amateur photographer Jacqueline Rivera already has a distinctly professional aura about her experimental and motivational approach to photography. One that would lead many to believe she'd been taking photographs for a number of years. I stumbled across Jacqueline's impressive portfolio of intimate and insightful photos some time ago on
Flickr
and found myself taking time out to study each one in great detail! There are some really fascinating photos on show! I've Interviewed and reviewed a bunch of photographers here on The405, but none were as captivating as Jacqueline Rivera and her expressive exploration into color, to the highest degree. No two photos are the same, a perfect demonstration of Jacqueline's creative imagination that is applied whole heatedly every time she steps in front of the lens. Which is what makes Jacqueline's photo's all the more interesting and clever! Not only does she appear in almost all of her photography but she also sets up her equipment to capture the most innovative and extraordinary of moments in time! No one ever said being the best was gonna be easy! Jacqueline took some time out to give us an exclusive interview. Check it out!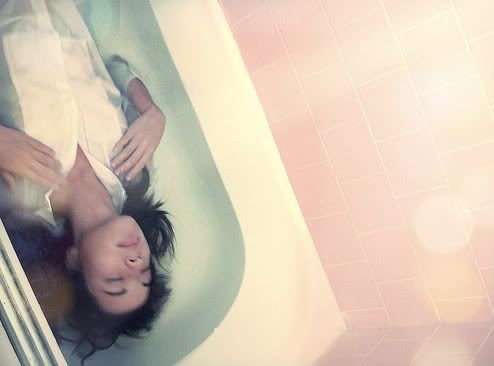 When did you first take a serious interest in Photography?
A serious interest huh? Well, my first digital camera was a 3 megapixel digital camera (a point and shoot) back in sixth grade. I naturally just started pictures of not just me and my friends, but of things around me, and I always tried to make them visually stimulating. I gradually got other cameras (all point and shoots) through my junior high years, and right now I am in the eleventh grade with my bridge camera. Ever since sixth grade I have learned a lot, and my interest in photography has grown bigger and bigger. I started learning about famous photographers, and all I would do online is look at photos from photography websites and Time magazine. So if you're asking when that interest first sparked, I would have to say the sixth grade, but my interest and love for it grows bigger and bigger every day.
What cameras/equipment do you use?
I use a Panasonic DMC FZ50, a Lomo Fisheye 2, and a Polaroid camera. I originally was saving for a DSLR but I got impatient and settled for my bridge camera. But hey! It's not the equipment, it's the photographer. I also use a used tripod that my friend gave me for my birthday (thank you!) and for lighting I mostly use natural light and a bedroom lamp. You have to be resourceful.
Who or what inspires you to take photography?
Everything from quotes, music, photographers, weather, objects. I'm inspired by the world and all its contents.
What is your favorite medium to photograph, e.g. people, landscapes etc
People, hands down. When shooting people you can express more emotion and you can relate to the photos more.
When taking photos, do you look for certain shots or do you take photos of whatever catches your eye at the time?
Both. If I'm out somewhere I'll take random pictures of everything around me, but sometimes I'll be dying to get this shot I really want and go to the place and get it. I'm both spontaneous and planned.
Do you see Photography as a full time career or just a hobby?
I'm not really sure right now. I have gotten straight A's since the seventh grade and I'm surely not trying to mess that up. My dream is to go to an Ivy League school and major in mathematics. But on the other hand I really want to go to NYU or somewhere amazing and major in photography. I'm confused. Maybe I'll decide once I get to college. Photography to me is the equivalent of love. And I'm scared if I take up photography for a full time career that it'll lose its meaning to me. But then again everyone says you should do what you love for a living.
Are there any photographers of whom you are a fan of?
Of course! Robert and Shana Parkeharrison are amazing and their visions are thought provoking. I also love the flickr famous favorite Rosie Hardy, her work never ceases to amaze me. Also Brain Edwards, his fashion editorials are love; I only hope to be half as good as him someday.
You're currently doing a project were you're photographing yourself every day for a whole year! How well are you sticking to this routine so far? And how do you come up with ideas for the photo's you're going to take?
It has been a rough road so far. I started a 365 earlier this year and gave up because I felt like my photos were boring. When I started a new one up again in July I promised myself not to take boring photos and I am constantly challenging myself every single day. It's really hard to find the time to take photos since I come home with heaping mounds of homework everyday (damn honors and AP classes). I set apart an hour everyday for my 365, that's including editing and setting up. I always manage to go over that time limit though. I survive on 5 hours of sleep a night. I'm setting myself up for death at an early age. As for the ideas, sometimes I get a random idea to pop up in my head while I'm at school, but most of the time they just happen. I honestly don't know how I think of them. I just go go go! Have you seen the TV series Heroes? There is a superpower of painting the future, and when the guy paints his eyes roll back and turn white and he just paints, and when he's done he goes back to normal and doesn't even remember painting. For me, it's kind of like that.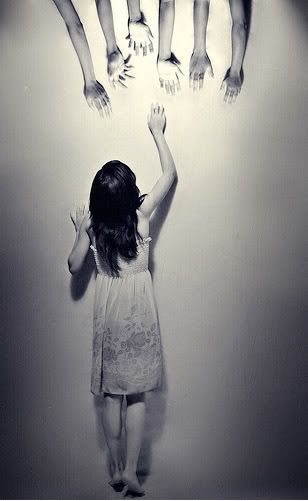 What was the inspiration and reasoning behind your ROYGBIV project?
Well on day 82 of my 365 project I really wanted to do a yellow shot. I have no idea what hit me. Maybe it was waking up, going to get breakfast, and seeing these bright yellow bananas in the fruit basket. I loved how that shot turned out so much that I decided to do the rest of the colors of the rainbow, and maybe even others (brown, pink, etc.) This set is really fun for me to do, I love going around my house trying to find these vibrant colors. It's kind of easy for me to find these objects though, since most of my brothers toys are vibrant and solid colored.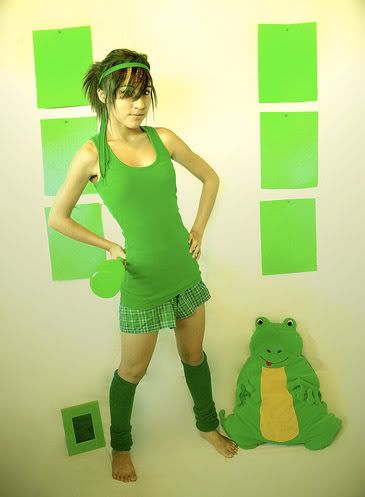 Finally, where do you see yourself in 5 years time, in terms of your work, new projects and any other personal aspirations you have in life?
I have no clue. I am so unsure of what I want to do and who I want to be. I'm only sixteen, I have a few more years to think about it right? I know for a fact I will still be taking photos. I will never stop. But I'm just living life right now. I'm so fickle about career options and projects that I want to do, hopefully I'll stabilize as I mature.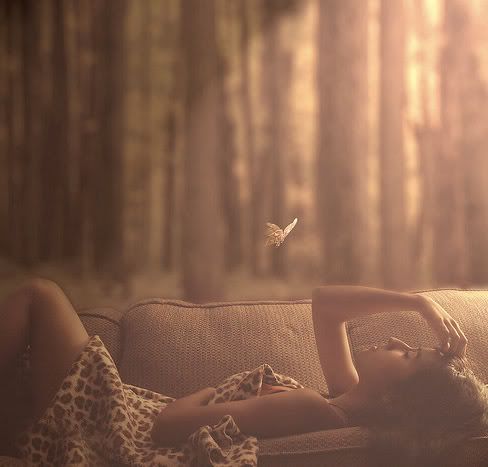 Be sure to check more of Jacqueline's amazing photos by visiting her Flickr page here!!!
- A