"I still find it hard to believe that people follow me. I mean, I'm just a normal guy," says Jay Prince towards the end of our conversation. "I get up and do normal things, I just make music in my spare time." It's Saturday afternoon and we're sat in the corner of a cafe in Shoreditch. Afterwards Jay plans to head round to his friends house; they might work on some music, but he admits it's just as likely that he'll make the most of the weekend for some down-time. Jay's been busy, in fact it doesn't seem like he's had much time to stop and take stock since he dropped 'Phase' late last year.
"That wasn't planned," Jay says with a smile. He'd just finished work on his latest mixtape, Mellow Vation, and planned on building support leading up to its release by pushing his SoundCloud to get people familiar with his previous work. Releasing a track a week before that, a track that wasn't even going to feature on the tape, wasn't part of the plan.
"I just remember being annoyed at someone, or something that happened, and making the track. Not because this person annoyed me, but because I was in that mood - I thought I'd just do this track because I feel like it. I showed it to one of my friends. He was at my house, I played him the track and he didn't say anything, but I could tell by his face that this was going to be an odd one if I did release it. Then one day, I just had a random outburst and thought 'I'm just going to drop this, I don't care'. No promo, nothing, I'm just dropping it."
The track made its impact felt. At The 405, we made it track of the day, whilst a number of other blogs featured it, praising both the backing track (the kind of down-tempo soul that just clicks instantly) and the lyrics, which were delivered with genuine passion. For the first time Jay Prince hit 30,000 plays for one song on SoundCloud.
"It's weird, kinda like everything happens for a reason. I think if I hadn't dropped that track, then Mellow Vation wouldn't have received the same level of publicity. Before that I was getting around six to eight thousand plays on my SoundCloud, so this definitely played a big part and I'm happy I did it."
Since then Jay's released Mellow Vation, another stand-alone track in the form of 'Long Run', and is now marking the start of a new project with the release of 'Polaroids'. In between all of that he's been performing live, most recently at Birthdays in Dalston, where he performed with a live band for the first time - having previously performed solo backed by a guitar, or a DJ. For Jay 'Polaroids' is the start of a new chapter, and it's clear that he's incredibly excited by the prospect.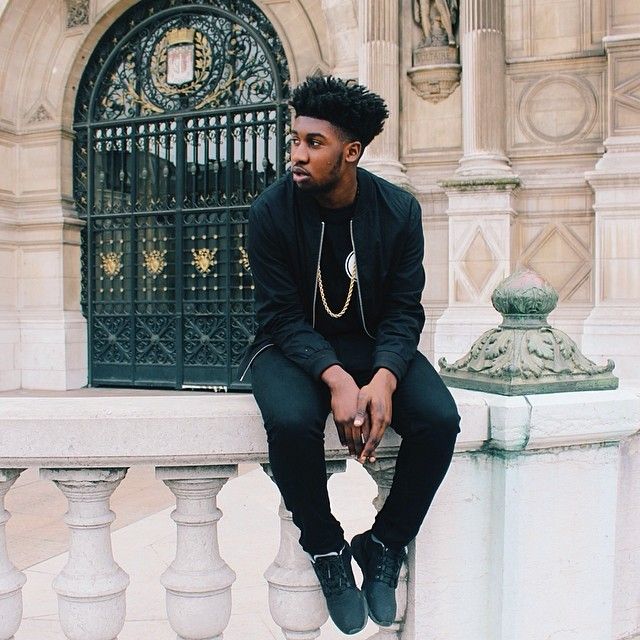 "I've always wanted to do something that's a bit funk and soul inspired, but with a concept behind it. Not a deep concept, but I've always wanted to intertwine a feel good track with some real life situations - so that it creates that mood where you're enjoying the music, but there's a message behind it," Jay says when asked what inspired him to write 'Polaroids'. "It was just me getting back into the same mentality I was in when I was creating my last project, drawing on real experiences, things I've been through, and experimenting with new sounds. I don't know, I mean it wasn't really much else, there was no big thing that happened behind it - it was just me getting back into the swing of things and just trying something new. Similar concepts and ideas, just a different sound."
Those 'real life situations' are a common part of Jay's writing and storytelling. "To be honest I'm not much of a good talker," he says, almost apologetically. Rather, Jay prefers to let his music do the talking - that much was apparent with 'Phase'. Through his music he tries to be as honest as possible and let people see who he really is, where he's come from and where he hopes to be. "It's hard to get to everyone in the world, but music is a way for them to get to understand you as a person - whether it's someone who doesn't knows me, or someone who does, they'll get an equal understanding."
However, it's also apparent that Jay is careful about how much of himself he puts out there. As he puts it on Mellow Vation's title track "I was reckless and young / I'm still young / but not as reckless as much". 'Phase' and 'Long Run' are both what Jay describes as reckless moments, simply because he put something out in front of the public that revealed a lot more than he would usually. "I didn't know what to expect... but I guess it's a good thing that people liked ['Phase'], and enjoyed it. It gave me the confidence to go on and do more stuff like that and write what I want." He still admits to pulling back and thinking twice about what he puts out, but then he smiles and says, "I dropped 'Phase' and that's literally all me. I'm not worried about anything else anymore if people like it."
So what about his new material? "I'm confident people will like my new stuff, but at the same time you can't please everyone. It's as simple as that." The way Jay tells it, he's certainly more confident about this new project than he was in the weeks leading up to Mellow Vation's release. "I'd heard it a million times. I listened to that tape for one year straight - one year of listening to your own voice. I can't do it"
Jay talks about how his dad used to record him and how much he hated having to watch the videos back, "my voice was just so annoying." In a sense it was the same problem with the release of Mellow Vation. The tape was recorded and Jay was genuinely happy with it, but it was a long process from writing those songs, putting in the hours to record them and then mix the whole thing so that it was ready to find an audience. On top of that he was handling most of the promotion, and dealing with the logistics of shipping 200 CDs.
"I got them shipped from Japan," Jay says, "so I had to find someone I knew over there to send me copies so I could hand them out at shows and post them." The mixtape was released on Bandcamp, with the option to get a free CD on a first-come-first-served basis - Jay's only got one left, which he's keeping for himself. "I was the one sending them out to everyone, delivering it by post. I didn't think many people were going to [order the CD] and I didn't care, I was just going to hand them out at shows. But one of my friends printed out a list of addresses and I was like 'oh crap I have to get this, put it in the envelope and stamp it.' I sent out just over a hundred - with handwritten envelopes as well. I went to the post office and literally had to squeeze them through the letter box. But it was worth it."
"It was part of the promotion and played a big part in the success of the project because some people didn't even find it online. The first time they heard it was when they had it in their hand or a friend gave it to them. Sometimes at shows I'd leave copies on tables with a group of people. I'd count how many people were on a table - 1, 2, 3, 4, 5 - and put five on the table. Then when they left I knew if they'd taken it. I did what I could."
In an age where it's become easier and easier to find new music online, Jay had realised that there was a personal element missing at the point where the artist releases music to their audience. It was a limited run of CDs, and there was no intention of making money off of them, but the simple act of offering a physical copy of a mixtape, ties in directly to Jay's more personal approach to songwriting.
This approach is facilitated by the fact that Jay remains unsigned, something he's pretty satisfied with at the moment. "It's a blessing," he says, "you've just got to work harder. That's what I'm trying to do." Not that Jay Prince would consider what he does work, he enjoys what he does far too much, but he's appreciative of how being unsigned frees him of deadlines and expectations.
"I've been in positions where I've been - not pressured - but pushed to do something for a certain deadline. That just defeats the whole purpose of putting out good music. Why rush? There's no need. There's only 24 hours in a day, then there's another day, and another. I don't get it. I'm in a position where I can do whatever I want, release what I want, when I want. I could drop something today if I wanted to. Like 'Long Run' - I wanted to prove to management that I can do what I want."
'Long Run', which was released in April this year, came about after Jay was put in a position where other people were telling him what he should and shouldn't be doing with his music. "I understand that they have good intentions behind it - I'm not saying they do it because they're evil. But it's just principle, it's about respect. Like, 'look, let's just meet half way or something'. But they didn't want to do that." So again Jay released a surprise track to express himself and his intentions for the future. "I don't just do stuff recklessly, always out to prove a point, but at that moment I wanted to show I'm an artist and that I want to be treated like an artist and a person as well."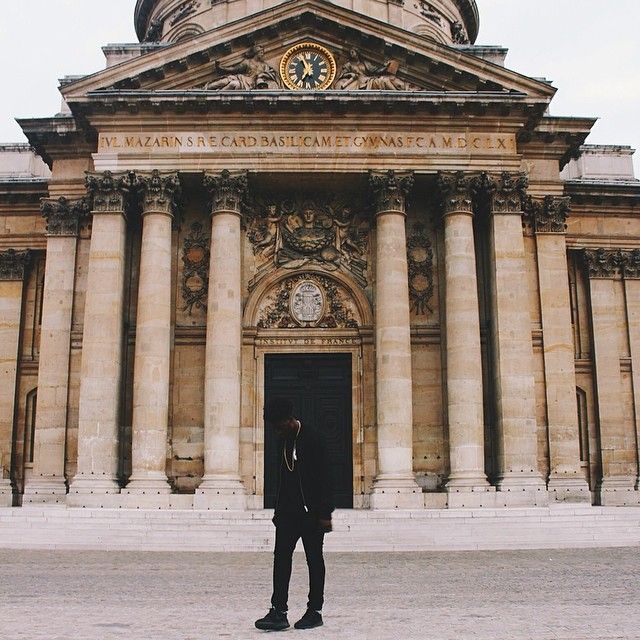 For 'Polaroids' this freedom has allowed him to do what he wants with the track, working on it steadily to perfect it, introducing new vocalists and exploring a new direction with his music. "It wouldn't have been able to sit on Mellow Vation, I've got more of a complete sound now." He goes on to explain, that for all of Mellow Vation's strengths, he's become more aware recently that some of the tracks don't feel complete. "All of them were complete in a sense, but with 'Polaroids', there's a consistency to it - a beginning, middle and end. And I think that's because I took my time doing it. It took 3 months in total, but only because I kept changing things."
"Like one day I thought, 'this needs another singer'. So I went to Brighton to get one of my friends to sing on top of it. Then I though 'maybe it needs more chords'. It was a full-on production and I put a lot of effort into it. That's another reason I want to release it now as well, I think it's ready. I don't want to tamper with it anymore. I want to do the same with the rest of my music - take my time with and put 100% into every track."
The vocalist Jay refers to is RAHEAVEN, who he's been wanting to work with for a while. For this track he approached her with what he described as "loose directions", allowing Ra to tackle the chorus vocals and outro in a way that she felt was most appropriate. "I said to her, 'I trust you, just do what you need to do'". The result is a perfect compliment to Jay's flow and brings the track's soulful vibe into sharp focus. Jay's already planning to do another track with RAHEAVEN in the near future, this time giving her a verse of her own to really showcase her range and talent as a vocalist, but for now 'Polaroids' certainly provides a great introduction.
The release of 'Polaroids' is to be followed with a video, directed by the group Rest who are based in Nottingham. "They've got really good concepts" Jay says as he discusses the plans for the video. There may even be a few other treats released in the weeks following 'Polaroids' but Jay's unable to confirm anything when we meet. "I've got other tracks waiting," he tells me, "but it's just a case of when. I want to get everything organised rather than throwing things out there all at once."
He's quite right to keep things close for now. As 'Polaroids' shows, this is just the next step for an artist with an exciting future ahead of them. During our conversation Jay talks in a calm, considered manner, but there's something about the way he gestures and an occasional smile that lets slip just how excited he is about this release. Now it's time for that excitement to spread.
Mellow Vation is available from Jay Prince's Bandcamp. You can follow Jay on Twitter and listen to more of his music on SoundCloud.