Update: The lyric sheet for 'Holy Grail' by Jay-Z, featuring Justin Timberlake and his use of 'Smells Like Teen Spirit' by Nirvana, is here...
It's here. The Magna Carter Holy Grail tracklisting is here.
Well, with a title like that you have to treat it with some gravitas, don't you? The tracklist is now online following an exciting scavenger hunt in Brooklyn, where Jay-Z's publicist Jana Fleishman tweeted out hints to a secret location, where she was waiting with pretty stylish books containing the titles of 15 tracks.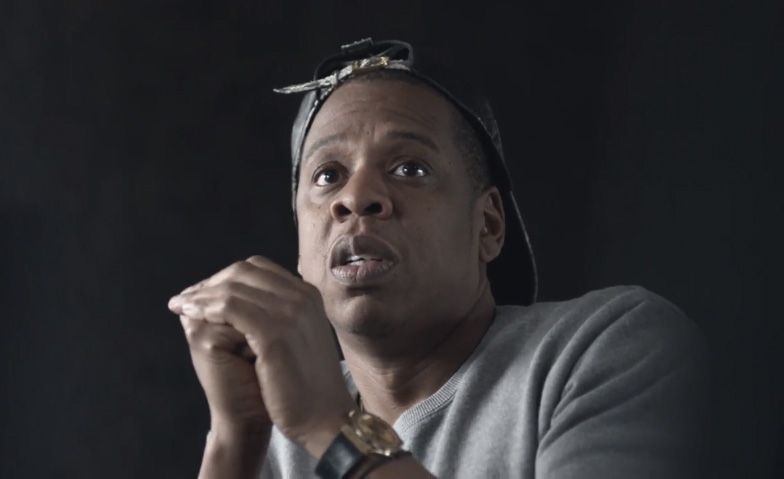 What's Hova so scared about?
One helpful fan has uploaded a video of the pages being turned, showing what looks like redacted text (presumably lyrics) below each title. Tracks include the stylish 'Tom Ford' and the less classily named 'FuckWithMeYouKnowIGotIt'. No obvious clues point to which song will feature lyrics to 'Smells Like Teen Spirit'.
Check out the full tracklisting below. Magna Carter Holy Grail drops July 4.
1. Picasso Baby
2. Heaven
3. Versus
4. Tom Ford
5. Beach Is Better
6. FuckWithMeYouKnowIGotIt
7. Oceans
8. F.U.T.W.
9. Part II (On The Run)
10. BBC
11. La Familia
12. Jay-Z Blue
13. Nickles & Dimes
14. Holy Grail
15. Open Letter