Update: The track has been removed.
Grab a seat kids, you're only going to need the edge. We all know Vevo for having a pretty good track record when they release artist promos - they manage to dress it up with a fresh lick of marketing paint and send it out to the right viral-gatekeepers. So when Kanye West's new album The Rising and full double disc tracklist appeared on Vevo this morning, it sent the entire office into a meltdown - for what felt like an eternity (it was really only 45 minutes of "OMFG" emails).
See Also: The Greatest Hip-Hop Songs of All Time
Kanye is back. Between the timing, which seems like a 'Kanye' thing to do, and holier-than-thou track titles, like 'Psalm Reading', 'False Idols' and 'Genesis 3.0' - the album will drop June 8th at 1pm. The date seemed bizarre with no clear religious reference, but it just so happens to be his birthday - ka-ching! This led us straight to the calendar board and... he's nailed it - 8.7.14 is a Sunday. (Let us pray for Yeezuz). The pre-oder information was linked from the video to Amazon, but has since been removed.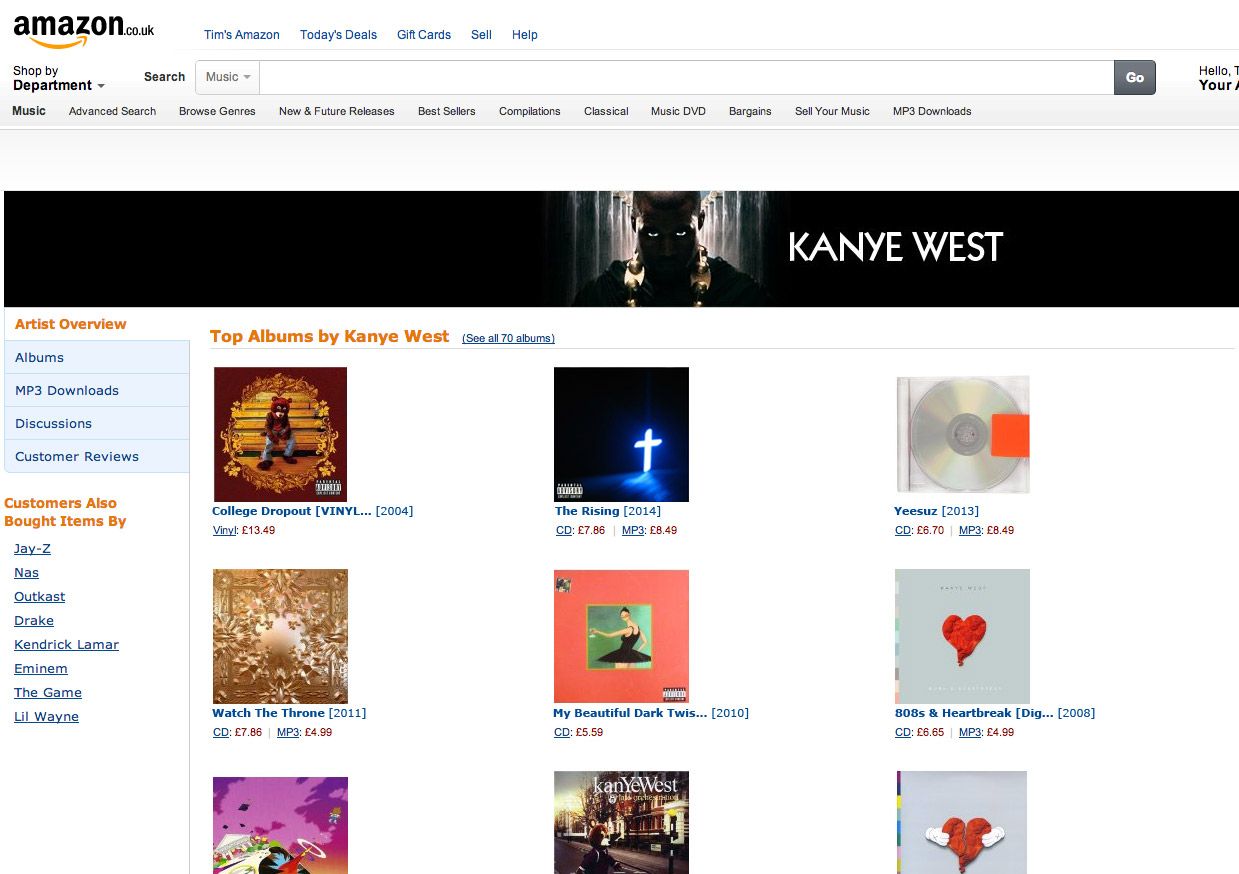 According to the info, as expected we'll see James Blake and Chance The Rapper featured on two of the tracks, but the biggest shock has to be the Bruce Springsteen collaboration on 'IV'? Call us old fashioned but we didn't think Bruce would have the balls to make such a statement. Also, what would be a new album from West without mention of his North West? Our guess is that 'Psalms In The Air' featuring Jay Z is gonna feel like taking a giant gulp of holy water. Production wise a lot of people are suggesting Q-Tip is involved, but his name wasn't mentioned on the video. We'll keep updating this page with more info. Listen to its first track, 'Futurist Mentality' (feat. Hyuna), below.
The Rising Tracklisting:
Disc 1 (Chapter 1)
1. Genesis 3.0 (feat. James Blake, Afrika Bambaataa)
2. The Gospel (For Kim)
3. Futurist Mentality (feat. Hyuna)
4. The Corinthians (feat. Chance The Rapper, Kendrick Lamar, MC Ride)
5. IV (feat. Bruce Springsteen)
6. False Idols
7. Psalm Reading (The Resurrection)

Disc 2 (Chapter 2)
8. Psalms In The Air (feat. Jay Z)
9. Cotton Killer (feat. Flying Lotus, Kyary Pamyu Pamyu)
10. Confederate State Of Mind
11. 08.07.77.
12. Yeezus Walks (feat. FKA Twigs)
13. NxNW (feat. North West, Blue Ivy)
14. Bound
Listen to 'Futurist Mentality' (feat. Hyuna):
Happy April Fool's Day. See you next year!