Kanye West is perhaps the most polarising musician in the industry. His off-stage antics – calling George W. Bush racist, frequent paparazzi bust-ups and the whole Taylor Swift thing, among countless others – have landed him hot water on many occasions. His onstage rants are described as the fruits of his inflated ego, his super-narcissism verbalised. We've seen more of him than we really ever wanted to. He's more like tabloid fodder, especially with vapid socialite Kim Kardashian bearing his spawn, than a real musician, right? South Park had a pop. Even Obama thinks he's a jackass. It's easy to forget, behind all the bravado, braggadocio and rotomontade that Kanye West is a profoundly influential musician, perhaps one of the greatest living artists. It's big claim, but lemme finish. Much like King Kong, Batman and Frankenstein('s Monster), Kanye West is misunderstood.
His supposed vainglorious attempts to fuel his own pride are misread acts of ambition. Just watch him stutter and splutter during his rants or ramble in interviews – beneath the layers of rap game confidence, he's terrified – it's not the word vomit of a madman, it's fear. He's fixated, even obsessed, with legacy. He wants to be remembered, and he's making that happen, maybe he lacks tact and basic social norms/skills at times, but he's consciously attempting to create a memorial to himself. Now, that could be interpreted as ego, but it's not – his attempts to be remembered (via music or film or fashion) are enormous statements, designed to etch themselves into the granite of history so that he's not forgotten by future generations. Who really balks at the idea of being forgotten? Who wants to be lost in the annals of time? Who can bear the thought of being so inconsequential on the world to the point that we may as well have never existed? We shouldn't lambast him for doing exactly what we all crave. He's focusing all his effort on one target, and that target is to become a legend.
As Søren Kierkegaard proposed, "The individual, not society, is solely responsible for giving meaning to life and living it passionately and sincerely." He's pouring his heart and soul into giving his life meaning, which is wholly admirable. When he flips out at award ceremonies for not winning, he's not (entirely) a sore loser, he's devastated that he's not fulfilling he self-perceived destiny. He's a perfectionist. If his record or track isn't the best, he's failing his ultimate goal – and whenever that happens, he returns to his sonic workshop to tinker and sculpt something extraordinary (albeit tantrumming the entire way there).
Kanye West has changed hip-hop forever. His outspoken criticisms of homophobia and lack of enthusiasm for traditional 'gangsta rap' themes were almost unheard of in mainstream hip-hop when he bounded out with classics like Graduation. After his initial success as a solo artist, he set many things in motion, paving the way for many musicians we have today like The Weeknd and Childish Gambino – his presence as a musical powerhouse is to be reckoned with. Back in 2007 he had a well-documented contest with 50 Cent over album sales – many critics and observers of the situation claim that the competition was a pivotal moment for the genre. The Guardian even went as far as to say that it "highlighted the diverging facets of hip-hop in the last decade" and that West was the "thinking man's alternative." Basically, he's eternally altered the world of music.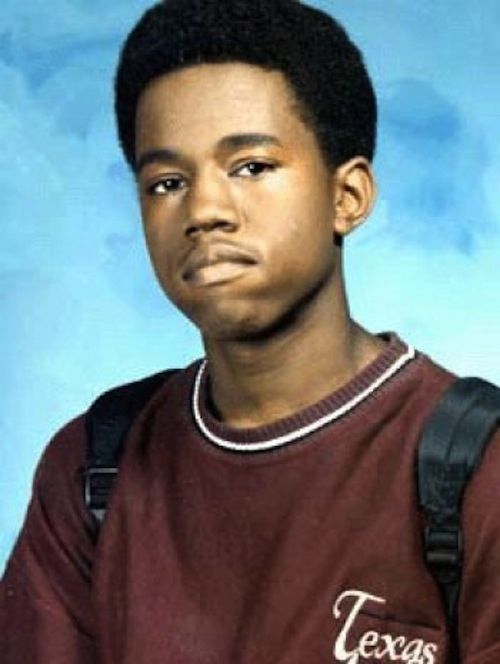 His noises are phenomenal – West knows the intricacies of pop and hip-hop so intimately he can morph the two, taking the best parts of both to create a sound that's entirely his own. My Beautiful Dark Twisted Fantasy is seminal. 'Runaway' is cripplingly emotional, draped in gorgeous synth bass and spine-tingling piano; his Bon Iver collaboration, 'Lost In The World', is an unparalleled neo-soul gem. The record the flawless piece of art that preluded his golden partnership with Jay-Z for their Watch The Throne LP and record-breaking tour. West has a Midas touch, and even his G.O.O.D. music compilation – largely a showcase of his label's roster – was dominated by his own involvements. He has the ability to create such groundbreaking music with the slightest flick of his brain-hands.
In his recent works, tracks like 'Theraflu' (or whatever it's called now) have documented his love for Kim Kardashian. She's his perfect girl – and no matter what you think of the pairing, or the reality show dynasty, it's plainly obvious that West is ecstatic, jumping-on-Oprah's-sofa happy. You can tell he feels like he's won the lottery (perhaps that's a bad analogy, Kanye West winning the lottery would be like tears in rain), and when the enamoured power couple first publicly fused, it was one of those rare moments that we saw West smile. He's got the prolific music career, he's got the woman of his dreams (he doesn't need to scour for lookalikes anymore) and he's got two babies on the way. No, not twins. One is his soon-to-be nipper, the other is his new album.
The hype surrounding his upcoming (is it actually coming?) album is palpable. Not since Daft Punk earlier this month have we seen such unprecedented PR shenanigans: West merely tweeted 'June Eighteen', and sent the music world into chaos. There have been surreptitious snippets of rumoured track 'I Am A God' (that title could not be more perfectly ironic) bandied around the Internet. Apparently, the long-player will feature the aforementioned Daft Punk, as well as, potentially, Odd Future, John Legend and Skrillex. There's a lot of people already with their cheeks hanging off the edge of the chair as they click refresh at RSI levels on his website.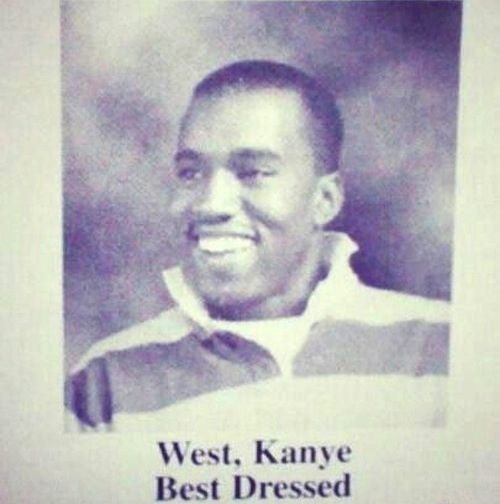 There are so many reasons why Kanye West is the biggest and boldest and bestest(!) musician in the world right now. His presence is felt throughout the scope of the industry, and the sounds he summons are always stunning. Maybe it's a bit zealous to deify him and say that actually, yes, Kanye is a God. No, he's not quite that. Yet. However, he is iconic. He will undoubtedly succeed in his goals to be remembered – there's not going to be anyone who can forget the spectacle of Kanye West any time soon; he'll become a legend, a myth. He's the hero everyone deserves, but not the one everyone wants right now. So we'll mock him, criticise him, meme-ify his weaker moments. Because he can take it. Because he's not a hero. He's a symbol of aspiration. A musical zenith. He's Kanye West.
Yeezus is due out on June 18th via Def Jam Records.