Back in March we wished upon a star, hoping that some day Kate Bush would take to the stage again and we speculated as to what a 2014 Kate Bush show might entail. Well, two days later she only went and announced a residency at the Eventim Apollo in Hammersmith. Funny how these things happen, etc, etc.
Anyway, we subsequently launched this two-parter series of more detailed predictions as to what the residency, Before The Dawn, is going to actually be all about. Taking the title and imagery released for the shows, we've surmised that not only will Kate be doing something with The Ninth Wave (she has now apparently also confirmed this on her website, although the post has since been taken down) but also Aerial's second disc, A Sky Of Honey.
As we've previously acknowledged, these are not so much crystal ball readings but more Jessica Fletcher-esque deductions: A Sky of Honey follows the progress of the hours from just before the break of dawn, through the intervening daytime and falling of evening up until the arrival of the subsequent morning. With recent confirmation that Kate is working with director Adrian Noble, we're betting hard-earned bitcoin that a section of Before The Dawn will focus on this 9-chapter suite in a theatrical setting.
As with Hounds of Love, 'Side A' of Aerial (titled A Sea of Honey) was a more straight-forward pop affair. It included Kate's first single in 11 years, 'King of the Mountain', a rendition of the numerical equivalent of π ('Pi'), an ode to her toddler son ('Bertie') and 'Mrs Bartolozzi', a piano ballad whose chorus found Kate singing "washing machine" repeatedly. OK, when we say 'straight-forward pop' we obviously mean by Kate Bush standards.
A Sky of Honey, the other part of Aerial, was essentially a stand-alone concept album. At the start of September 2005, EMI hosted its fourth quarter retail conference at Abbey Road, where 'King of the Mountain' got its debut airing. At the same time EMI also announced initial release details for Aerial, telling retailers that its second disc will consist of only one track, lasting more than 30 minutes. Indeed, Kate's plan was for A Sky of Honey to be an uninterrupted single recording, but - so the story goes - retailers' reactions to the idea and EMI's counsel convinced her to break the track into nine separate cuts, which is how it eventually ended up appearing later that November.
The problem was how to chuck this onto iTunes, with Kate's insistence that A Sky of Honey should be heard as one piece of music and not broken down into separately downloadable tracks. Kate's solution? She withheld the whole of Aerial from iTunes altogether. That is until former EMI and PolyGram executive, David Munns, who did some consulting work for Kate, helped broker a deal whereby in May 2010 - almost five years after its initial release - Aerial was finally made available on iTunes (and other digital streaming and download websites). Aerial's second disc was newly represented as An Endless Sky of Honey, a single track clocking at just over 42 minutes, "which is how it was always intended to be heard," so said Kate's press release on her official website at the time.
A Sky of Honey or An Endless Sky of Honey, depending on how you listen to it, sees Kate finding joy in simple things like birdsong, the light and a child's laughter. It opens with Kate's son, Bertie, waking his parents up as "the day is full of birds". Accompanied by pigeons cooing and a light piano, Bertie tells his parents: "sounds like they're saying words."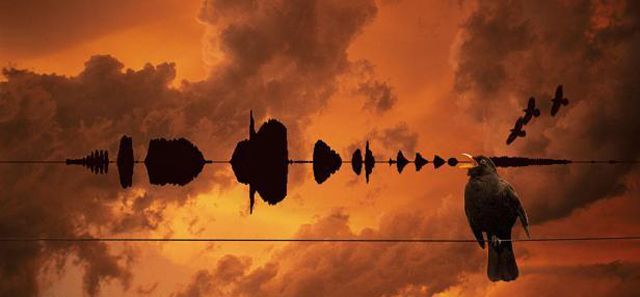 On 'Prologue' the morning unfolds and Kate sings: "Oh so romantic, swept me off my feet / Like some kind of magic /Like the light in Italy /Lost its way across the sea," with a nod to The Ninth Wave. The day then moves on and the beautiful orchestration layered on top of Kate's piano is then met by light drums and a choir's chorus of "what a lovely afternoon!".
The song of the oil and the brush, 'An Architect's Dream', sees Kate casting Rolf Harris in the role of a painter, making the most of the afternoon's light to perfect his work of art. Rolf's brief soliloquy opens: "Yes, I need to get that tone a little bit lighter there, maybe with some dark accents coming in from the side." Delicate percussion from Bosco D'Oliveira underscores this laidback track as we follow the painter painting. "That bit there, it was an accident /But he's so pleased /It's the best mistake he could make." In his hands a smudge becomes something else altogether and the drawn lines are what is described as an architect's dream. But the weather's changing: "It's always the same /Whenever he works on a pavement it starts to rain."
On 'The Painter's Link', evening approaches and Rolf laments the rain's effect on his creation. Kate joins in: "So all the colours run, all the colours run, see what they have become? A wonderful sunset." Here we get one of the shimmering highlights on the whole of Aerial: Kate starts alone at her piano, her silky voice likening the setting sun to honeycomb "in a sea of honey, a sky of honey." At the 4 minutes mark the tempo alters and the song takes the guise of a sanguine flamenco celebration. It's exhilarating and uplifting.
The quirkiest part of the suite is 'Aerial Tal' which consists of a conversation between Kate and the birds outside. Chirping, tweeting and trilling over a looping piano, they're bidding each other good evening, as the light begin to dim. We'd love to hear Kate emulate this discourse live on stage (and, as a side note, if you have cats at home, play this song to them and watch their reaction).
If A Sky of Honey weren't intended to be one continuous track, you could imagine 'Somewhere In Between' being a big Kate Bush single. It certainly has the most traditional verse-chorus song structure on this concept piece as well as a rhythmic and melodious backbone. There is no doubt as to what part of the day it is: "...where the shadows come to play 'twixt the day and night / Dancing and skipping along a chink of light." Kate sings of the transitional hour like twilight is neither night nor morning. There is also lyrical homage to her 1980 single, 'Breathing': "somewhere in between breathing out and breathing in," before Kate bids good night to the sun and good night to her son. "Good night, mum!", Bertie replies.
Sleep is soundtracked by 'Nocturn', an eight and a half minute long accompaniment to dreamtime. "We dive deeper and deeper /Could be we are here / Could be in a dream," Kate muses before letting slumber turn into awakening with the re-emergence of the sun: "It came up on the horizon / Rising and rising / In a sea of honey, a sky of honey."
24 musical hours later, A Sky of Honey's final chapter, 'Aerial', roisters the arriving day with greeting of and praise for the new morning. "The dawn has come and the song must be sung and the flowers are melting... What kind of language is this?" - Kate is rejoined by the birds - "I can't hear a word you're saying, tell me what are you singing?", she asks them.
"I want to be up on the roof /I've gotta be up on the roof / Up, up high on the roof / Up, up on the roof /In the sun," she sings in closing and we're left with an up-and-at-'em drive to start the day with gusto. 'Aerial' serves as a euphoric ending to an epic celebration of a midsummer day cycle that is exciting both as an uninterrupted, on-going piece and a collection of individual sonic vignettes of the various times of day.
It's easy to see why Kate might want to perform A Sky of Honey in its entirety on stage. The concept, the music and the thematic flow of the suite would work well as a performance piece and would be a bright counterpart to the dark and moody The Ninth Wave.
But we also imagine that Before The Dawn will not just be about epic concepts. These being Kate's first proper live shows since the Tour of Life in 1979, there are bound to be some time-honoured classics and crowd-pleasers thrown in. Check out our recent Essential Playlist for some of the songs we'd love to hear done live at the Eventim Apollo this autumn.