A year on from the release of his latest album,
Brother's Blood
, New York's
Kevin Devine
returns with a new EP. Devine; who toured the UK last year with
Brand New
and
Manchester Orchestra
, releases the limited edition green vinyl and download EP, titled
She Stayed As Steam
, on July 26th through Big Scary Monsters Records.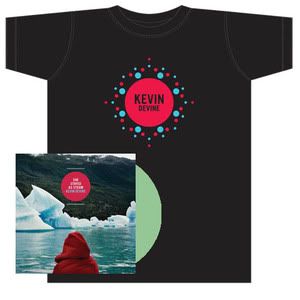 Tracklisting
A1: She Stayed As Steam A2: Breathe, Breathe Deep (Hand of God remix by Plosive) A3: Chelsea Hotel No. 2 (FM4 session, Vienna) * B1: Big Bad Man B2: Another Bag Of Bones (Devestation Of Death remix by Trevor Dowdy) B3: Ballgame (FM4 session, Vienna) * * Vinyl only You can pre-order it now from
www.bsmrocks.com
. A free MP3 download of the title track is also available from the website.
http://www.myspace.com/kevindevine
Header image by Denny Mui