Moogfest is a festival that's held yearly in Asheville, North Carolina and is described as "a synthesis of technology, art, and music." This year it'll take place from April 23 - 27th, and will feature sets from Kraftwerk, Giorgio Moroder, Dan Deacon, Darkstar, Le1f, Avey Tare's Slasher Flicks, Chaz Bundick's Les Sins, Wolf Eyes, RJD2, Mike Simonetti, and more. Laurie Anderson will be performing a one-woman show titled "The Language of the Future."
There will be nightly music showcases from the likes of DFA, Warp, Fool's Gold, RVNG Intl., Ghostly International, and many more. Find the full list of artists and showcases on the poster below!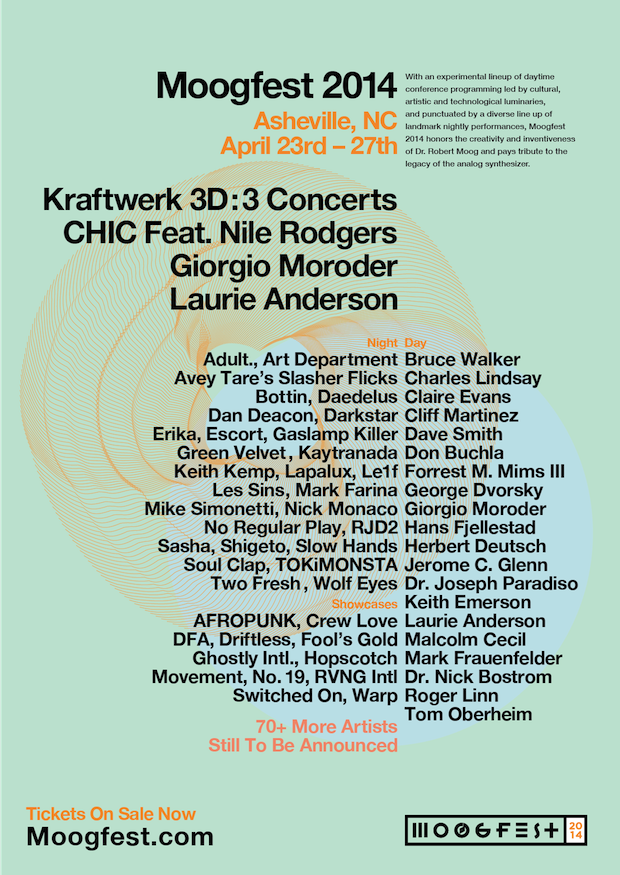 See Also: Enter our 'End of Year' competition for your chance to win some headphones!