Last night (June 9th), The Strokes made their come back after four years at Camden's Dingwall's, and with a capacity of less than 500, it was undoubtedly a monumental event. Posting the name 'Venison' on their Twitter feed, they cryptically announced the secret gig. With less than 24 hours to get hold of tickets, and selling in under 6 minutes, there were many fans left disappointed, and some even willing to pay up to four hundred pounds to capture the intimate event.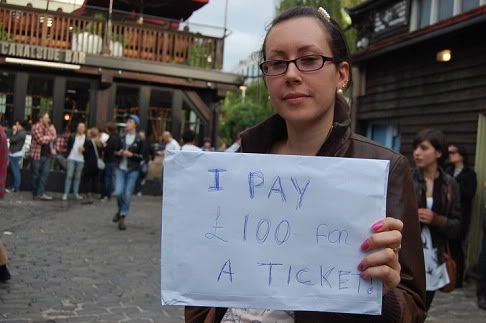 As the leather bound quintet waltzed on stage, they dived straight into their back catalogue and kicked off the set with 'New York City Cops', and soared their way through timeless hits such as 'Reptilia,' 'You only live once and 'Is this It.' Making the great push to the front and on to the stage, at arms length from the band, they were everything you could have expected and more. They epitomize original indie music.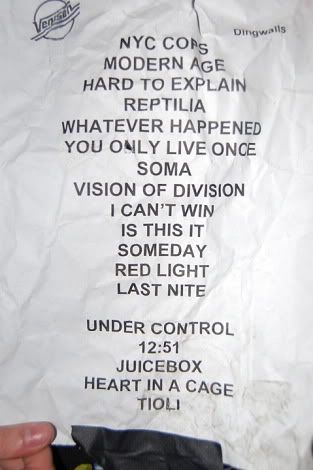 Leaving the stage on a high of 'Last Nite', and with the crowd wanting more, they came roaring back with an encore of hits such as '12:51' and 'Juicebox', and finally ended the set with 'Take it or Leave it', leaving the crowd dumbfounded at the spectacle of The Strokes in this secret, intimate show.
The show was arranged as a last minute warm up before the band play at Rockness and Isle of Wight festival this coming weekend, and saw the likes of Coldplay's Chris Martin and Zane Lowe there to witness the historical event. Is this It? It most certainly was.
Written by Lauren Devlin
Photos by Polly O'Connell