Here's the latest additions to this year's
Latitude Festival
:
The lake Stage
Friday
Everything Everything, Islet, Engine EarZ Experiment, Esben And The Witch, The Good Natured, Yuck & Y Niwl.
Saturday
Gaggle, Frankie & The Heartstrings, Teeth, Nedry, Zun Zun Egui, Sweet Baboo & Standard Fare.
Sunday
Beth Jeans Houghton, Tom Williams & the Boat, Kelpe, Wilder & Mitchell Museum.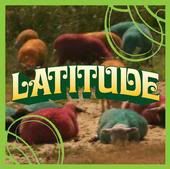 The festival runs from Thursday the 15th to Sunday 18th of July
Click
here
for more info!