Due for release May 28th through the almost legendary Hyperdub is Quarantine, the debut album from Brooklyn-based electronic producer Laurel Halo. On paper it's a match made in heaven - innovative label imprint that's worked with everyone from Burial to The Bug meets dexterous, exciting IDM musician – what could go wrong? From the looks of it, very little indeed.
Halo, aka Ina Cube, has a knack for crafting wonderfully textured songs with a fine eye for even the most minute of peculiarities; trust us, you'll need a quadraphonic sound system to take in all the depth on display here. Recent EPs - 2010's King Felix and 2011's Hour Logic – have seen the Ann Arbor native take in ambient soundscapes, samples galore and vocal manipulations that range from soaring to subdued; imbuing them all into a sonic tapestry that's very much her own.
You can check out the gloriously vivid and pretty downright terrifying artwork for Quarantine below, while also casting an eye on the album's tracklisting.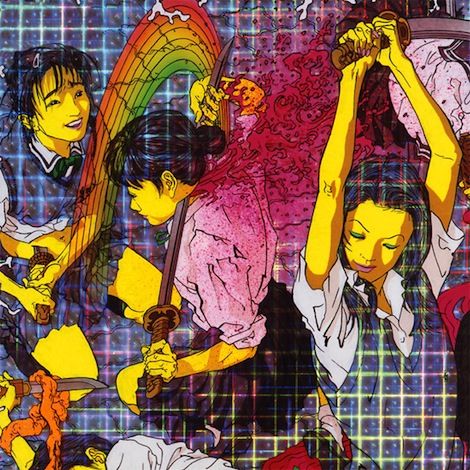 1. Airsick
2. Years
3. Thaw
4. Joy
5. MK Ultra
6. Wow
7. Carcass
8. Holoday
9. Tumor
10. Morcom
11. Nerve
12. Light + Space