Music - like literature - has an incredible power to take you out of yourself. It can conjure up feelings, challenge your perceptions or beliefs, act as a cathartic outlet for otherwise-buried emotions. Sometimes, too, a piece of music can do more. It can evoke, capture and summarise something about a very specific location. More than just a travelogue or holiday-brochure type description, these albums are so strongly rooted in a particular place that they can often tell you more about it than simply looking it up online - or sometimes even actually visiting. These are the releases with an inbuilt geographical slant, music with a strong sense of where it has come from, or where it has settled. Let's take a trip.
Has anyone ever nailed the nostalgic, slightly melancholy, square but stoic sense of small-town Britishness quite like Ray Davies? The Kinks' 1968 masterpiece The Kinks are The Village Green Preservation Societyhad it all, in its nostalgic quasi-lamentation for a gentle suburban kind of an England that probably seemed to be fading away in the thrill of the late 60s' "changin' times". It referenced steam train commuters "middle class and gray"; river banks with willow trees (and a cheeky glass of wine); village churches, dewy mornings, as well as the eponymous village green itself, the theme of two tracks on the album. The summation of a way of life that still lingers in England's quieter backwaters on the title track itself is wonderful - grouping together vaudeville and variety, Desperate Dan, strawberry jam, draught beer, custard pie et al in a collection of references that, cumulatively, speaks volumes.
Equally indebted to Davies himself and Martin Amis, whose novel London Fields was cited as a significant influence on the album, Blur's 1994 Britpop lodestar Parklife gives a different, more metropolitan take on England. That Damon Albarn considered calling the album London is telling. With its cover depicting the resolutely British (and, perhaps in a less authentic representation of the band, resolutely working class) sport of greyhound racing, the "loosely linked concept album" was described by Noel Gallagher, no less, as "like Southern England personified." Pantomime depiction, caricature, mocking, affectionate, accurate or insulting? Even with this year's Twentieth Anniversary Of Britpop festivities with the associated acres of virtual newsprint, the jury in many quarters is still out...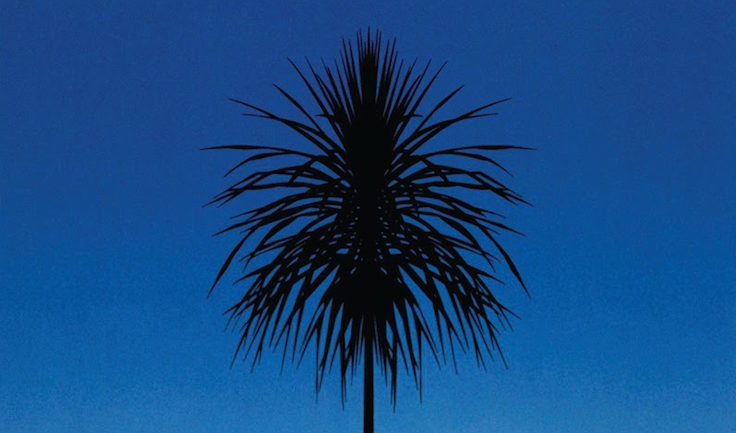 But Britain - for a little while longer, at least - means more than just the South East of England. In 2011 Jon Hopkins and Kenny Anderson (aka King Creosote) collaborated to produce Diamond Mine- a beautiful description of life in a small Scottish coastal village. Seamed with small touches of the joy and grief of everyday lives of the everyday people with which it is populated, the result is wise and gentle, mournful and evocative, the sea its ever-present backdrop, reflected in the music and swelling vocals' crests and troughs.
By contrast, Metronomy's English Riviera affectionately frames Joe Mount's slightly down-at-heel home town and surroundings (the Torbay area of Devon in the South West) as a slick, magical place, full of 1980s Miami Vice-style glamour amid the seagulls' plaintive cries. This may not be Paris, London, Berlin, Hong Kong or Tokyo, as The Bay's litany observes, but with the endless seasons that go on and on, stretching out into the vaguely retro future, it "feels so good in the bay" nevertheless.
One of the most intense and intensely-realised depictions of a time and a place, in the vastness of the American terrain, is Richmond Fontaine's bleak and thrilling tale of love, addiction, violence and bloodshed in a neglected logging town - the High Country. Here, lives of quiet desolation are played out in the forests, the town's sole bar, the auto shop and the protagonists' unhappy homes. The claustrophobic surroundings magnify and intensify the horror of the beautifully woven tale that Willie Vlautin spins around the ensemble of lunatics, heroines and ordinary people struggling for something more.
Meanwhile Laura Gibson gives us a kinder, warmer, more beauty-infused view of small-town America, on her 2012 album La Grande, named after and inspired by the small Oregon city of that name; and Pontiak take us on a road trip through the crater and ridge-strewn Southern Texas landscape on Comecrudos; dusty, parched, with the occasional hiss of rainfall falling on the scorched ground and the pulsing rhythms of travel.
Is it cheating, then, when artists theme an album around made up places, either of their own invention or borrowed from elsewhere in fiction? ELO and Olivia Newton John's Xanadu was a soundtrack to a film set in a nightclub named after a fictional city imagined by Samuel Coleridge - a cultural shadow of a shadow of a shadow etc. YACHT's Shangri-La, too, draws inspiration from a series of idealised and/or dystopian alternative worlds, with tracks set in Utopia, Shangri-La itself, somewhere called 'Paradise Engineering' and 'Dystopia (The Earth Is On Fire)'. A couple of years ago, Portishead's Geoff Barrow teamed up with Ben Salisbury to create Drokk: a soundtrack inspired by Mega-City One, the home of comic book 2000 AD's Judge Dredd - as abstract and futuristic as you would expect. Janelle Monae has set significant proportions of her recordings, from her first EP to her two full albums, in a setting that she calls Metropolis. An imaginatively and accurately described futuristic, partly sci-fi setting peopled by androids, Monae uses the segregation and caste issues in this fictional city to say some very real things about actual modern day America.
Perhaps after all, an artist's choice of place to weave their tales and sing their songs will always be figurative. What will always resonate, maybe, is the extent to which they are able to take their listeners along with them, to place them in the imagined surroundings, while they make their music?