Levitation, formerly known as Austin Psych Fest, teased some incredible and diverse headliners late last year, announcing Flying Lotus, Animal Collective, The Brian Jonestown Massacre, Lee Scratch Perry, and Brian Wilson performing Pet Sounds to play this year's fest in late April/early May. If the initial lineup alone wasn't enough to get you to buy a ticket the rest of the lineup should. Here are some of the acts we are looking forward to the most.
Melody's Echo Chamber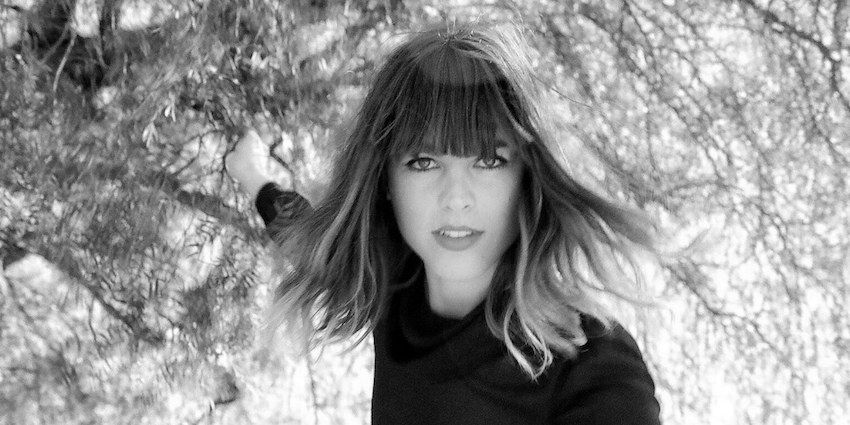 Melody Prochet was supposed to play at least year's Levitation fest but had to cancel due to visa issues. Her debut self-titled album came out in 2012 produced by Kevin Parker of Tame Impala and gave us a fantastic warm psychedelic pop album. Since then she has taken things into her own hands and released a single from her forthcoming sophomore album Shrim written and produced by Prochet. Other than a string of shows and an Instagram post, from almost a year ago, addressing why we haven't heard anything since Shrim she's been relatively quiet making Melody's Echo Chamber one of the acts we're excited to see this year.
Nicolas Jaar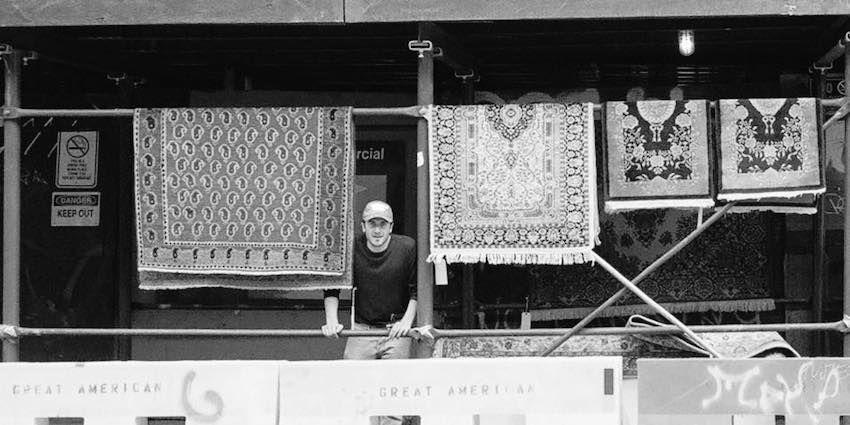 While we still don't have a true follow-up to 2011's Space Is Only Noise, Jaar has been releasing a steady stream of music from forming the duo Darkside, putting out his alternate soundtrack to the Soviet Avante-Garde film The Color of Pomegranates, to putting out a series of EPs titled Nymphs. Jaar knows how to work a crowd and improvise, this a guy who played a 5-hour set not knowing what his setlist was going to be ahead of time.
Brian Wilson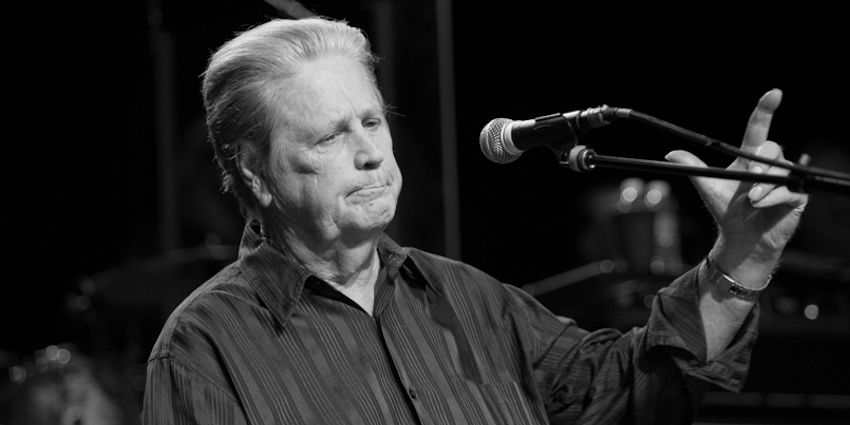 Part of the initial lineup announcement, getting Brian Wilson to play at your festival is cool but you know what's cooler? Getting Brian Wilson to play his 1966 masterpiece, Pet Sounds from start to finish which is celebrating its 50th anniversary this year. If you're like me and were born in the '90s this might be one of the few chances to see Brian play music you want to hear.
Oneohtrix Point Never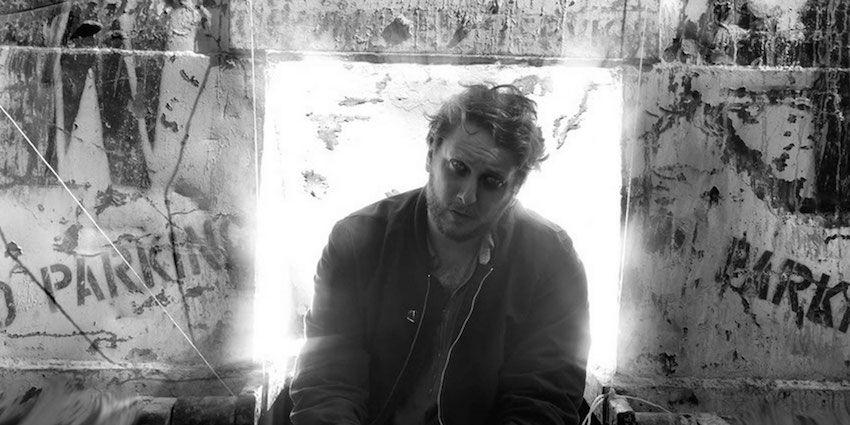 For the truly weird and experimental Daniel Lopatin brings his warping electronic setup to Levitation. Garden of Delete saw a shift in his sound to a more aggressive one inspired by his 2014 tour opening for Nine Inch Nails. It was one of our top 5 albums of 2015 that is a "wholly singular and groundbreaking release that, while adhering to many past and present genre trends, seems prepared to go further in collating and collaging influences than most other electronic releases dare to go."
Lee Scratch Perry
Brian Wilson isn't the only living legend on the bill. Lee Scratch Perry helped shape the sound of dub and reggae producing artists such as Bob Marley and the Congos in his homemade studio called The Black Ark before he claimed to have burned it to the ground.
Flying Lotus
Capping off a stacked lineup at the Levitation Tent Friday night is Flying Lotus. He's definitely a must see act at the festival bringing a mesmerising live show and probably giving us a taste of what he's been working on lately. Steven Ellison usually works on a 2-year album cycle and 2016 is due to see something from FlyLo whether it's a new album or mixtape from his rap villain alter ego Captain Murphy.
Kaitlyn Aurelia Smith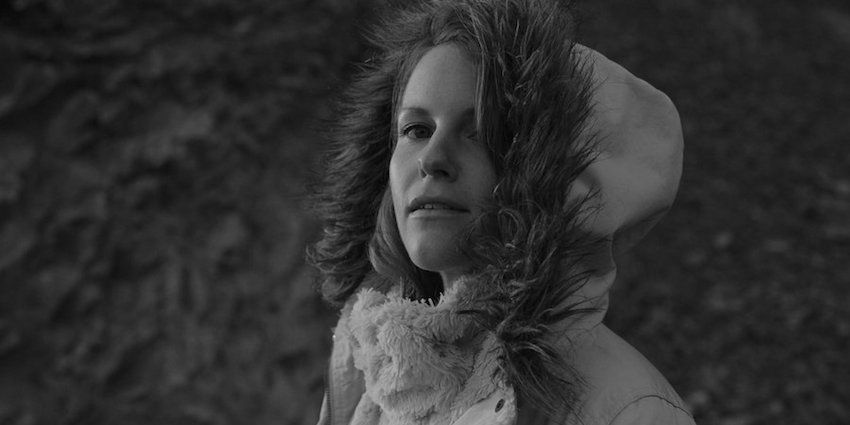 Opening up for pop weirdos Animal Collective this year, Kaitlyn Aurelia Smith will bring her modular synth experiments to the Elevation Amphitheater stage. Making use of a rare Buchla 100 Series Modular Synth, Smith's music provides an electronic soundscape that is quite mesmerizing to watch live.
Caribou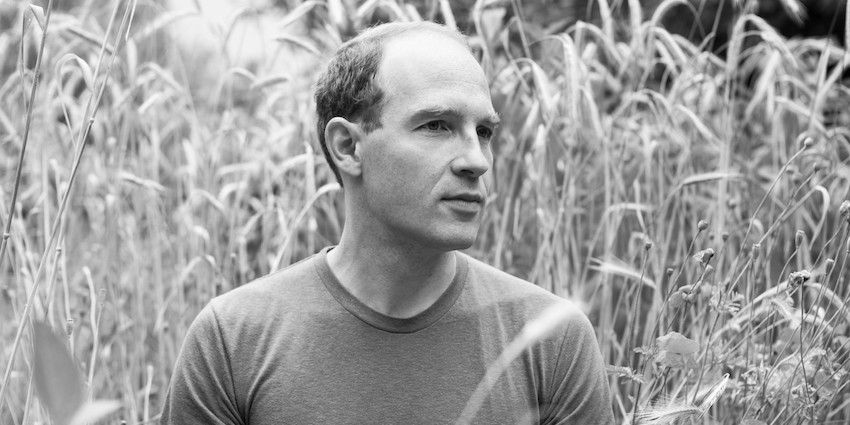 Dan Snaith's Caribou project is the last act to play at Levitation and a proper closing to the fest. Our Love was one of 2014's best dance/electronic albums giving us some psychedelic house dance grooves. If you're looking to relax after a stacked weekend or go out with a Bang Caribou will fill all of your needs.
Shabazz Palaces
Shabazz Palaces are one of the most interesting duos out there making hip-hop. With a solid pedigree behind Ishmael Butler, who was in the '90s hip-hop trio Digable Planets, Shabazz Palaces have one of the best sounding live hip-hop shows, staying true to all the sonic intricacies you hear on their albums.
Animal Collective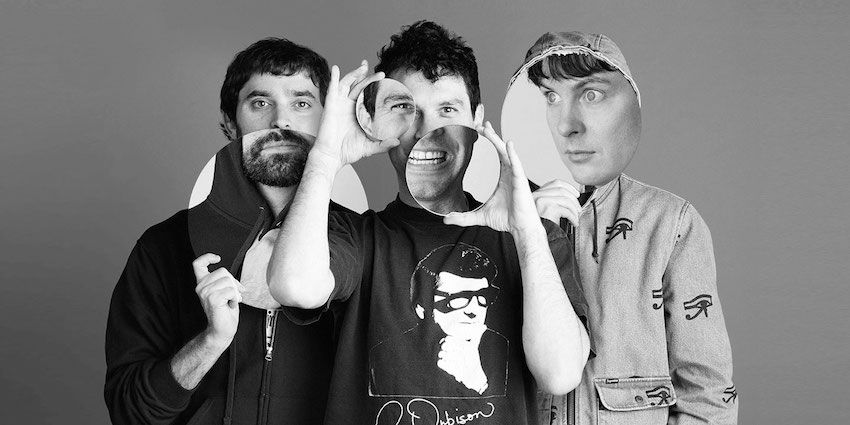 Animal Collective and in particular Panda Bear can never escape endless comparisons to Brian Wilson/The Beach Boys and this year they go on after Wilson wraps up his Pet Sounds set. The band recently released their tenth studio album earlier this year titled Painting With, which we highly recommend listening to. In the past, their live shows have been known to defy fans' expectations performing unreleased music. Lately, though they seem to play more traditional sets heavy on material from their latest release. Regardless of what they play, their live shows are known to be unique and give a new spin on their music.
---
Levitation 2016 is definitely going to be one to be remembered. If somehow you're still not convinced to go to the festival check out the official Levitation mixtape below via Gorilla vs Bear. Check back in with the 405 after the fest for a recap and photo gallery.