The campaign trail for Janelle Monáe 's new album has been quite lengthy. We've been treated to misinformation, leaks, videos, trailers, teasers and the incredible news that Prince deemed her worthy enough to work with (which she quite clearly is).
This leads us up to September 3rd - a full week away from the release of The Electric Lady. Is it as ground-breaking as The ArchAndroid? Is it Janelle Monáe cementing her position as one of the most unique artists on the planet?
Head over to The Guardian to find out.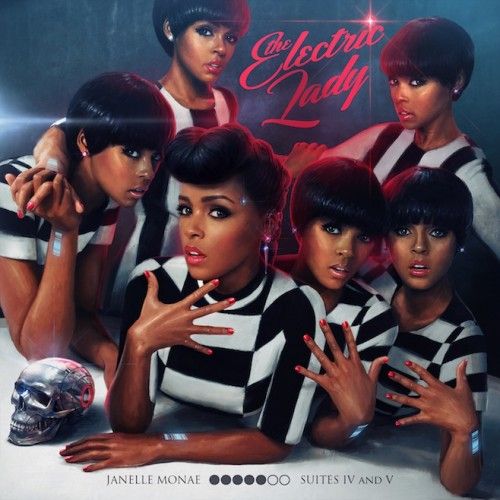 1. Suite IV: Electric Overture

2. Givin Em What They Love [ft. Prince]

3. Q.U.E.E.N. [ft. Erykah Badu]

4. Electric Lady [ft. Solange]

5. Good Morning Midnight (Interlude)

6. PrimeTime [ft. Miguel]

7. We Were Rock and Roll

8. The Chrome Shoppe (Interlude)

9. Dance Apocalyptic

10. Look Into My Eyes

11. Suite V: Electric Overture

12. It's Code

13. Ghetto Woman

14. Our Favorite Fugitive (Interlude)

15. Victory

16. Can't Live Without Your Love

17. Sally Ride

18. Dorothy Dandridge Eyes [tt. Esperanza Spalding]

19. What an Experience

20. Q.U.E.E.N. [feat. Erykah Badu] [Wondamix] (Bonus)

21. Electric Lady [feat. Big Boi and Cee-Lo Green] [Dungeon-Wondamix] (Bonus)

22. HYTB (Bonus)

23. I Want You Back (Bonus)
See Also: These Are Our Favourite Songs In The World