You don't want to see what's inside my work email. You really don't want to see the piles of press releases and premiere requests that are currently stacked up in the hundreds, hitting my digital ceiling as I attempt to start my Monday with a focused plan to productively sift through the relevant news and turn pre-packaged announcements into clickable content.
So-and-so is releasing a new five-track EP in a few months, your problematic fave dropped a pretty risque new video and that washed up band that no one has even thought of for a good decade now, has decided to reunite and head out on a world tour. These are the things I need to post at a fervent pace, to not only keep up with the over-saturated blogosphere, but to harness the steady stream of emails that will inevitably continue their high-pressured pursuit into my inbox all hours of the day for the remainder of the week, (and probably on the weekend too, depending on the publicist.)
So to combat the rat-race, we're offering a content compromise in the form of our new daily column, Live From The Gutter - an afternoon recap of the day's press releases and the contents of my 405 email.
. . . . . . . . . . . . .
Bat For Lashes is teaming up with photographer Neil Krug to launch The Bride photo exhibit.
To coincide with the release of her new album The Bride, (which was released on Friday,) Bat for Lashes has worked with Sonos Studio to create a special photo exhibit. The event, which will take over the gallery from July 5-24, will showcase the photography of Neil Krug, who documented the two year period it took Bat For Lashes to create the album.
Frances releases new track 'Say It Again'
Fast-rising star Frances has released a new surging song 'Say It Again,' which was co-written/produced with Adele and Sia-collaborator Greg Kurstin. After playing Glastonbury & Coachella, and selling out KOKO, the Brits Critics Choice-nominated artist will play Bestival, Latitude, T In the Park, Lollapalooza, Pitchfork Avant Garde and loads more festivals this summer.
A Grave With No Name drops second single from forthcoming album
London-based singer/songwriter/musician Alexander Shields, aka, A Grave With No Name is sharing new track 'House' from his new album Wooden Mask, which is due August 12 via Forged Artifacts. It's the second single from the project and he describes it as a dedication to "the brittle frailty of domestic life, enshrined within the natural order."
Hear a Ryan Hemsworth remix of NOTHING's 'Nineteen Ninety Heaven'
Ryan Hemsworth has put his own spin on NOTHING's new delivery 'Nineteen Ninety Heaven,' which was originally inspired by frontman Domenic Palermo's memories of being spiked with LSD. He was only 13 at the time, and his Christian father attempted to pull him out of the trip by speaking in tongues. While that may sound like the most traumatizing thing to ever happen, at least some good music came out of it.
Lyra announces her debut EP W.I.L.D (Wake - Induced Lucid Dream) will be released July 15
Irish singer, Lyra is releasing her debut EP W.I.L.D (Wake - Induced Lucid Dream) on July 15. The project was produced by Rupert Christie (who has also collaborated with Kate Bush, Coldplay, Aurora and Say Lou Lou). You can pre-order the four-track EP here.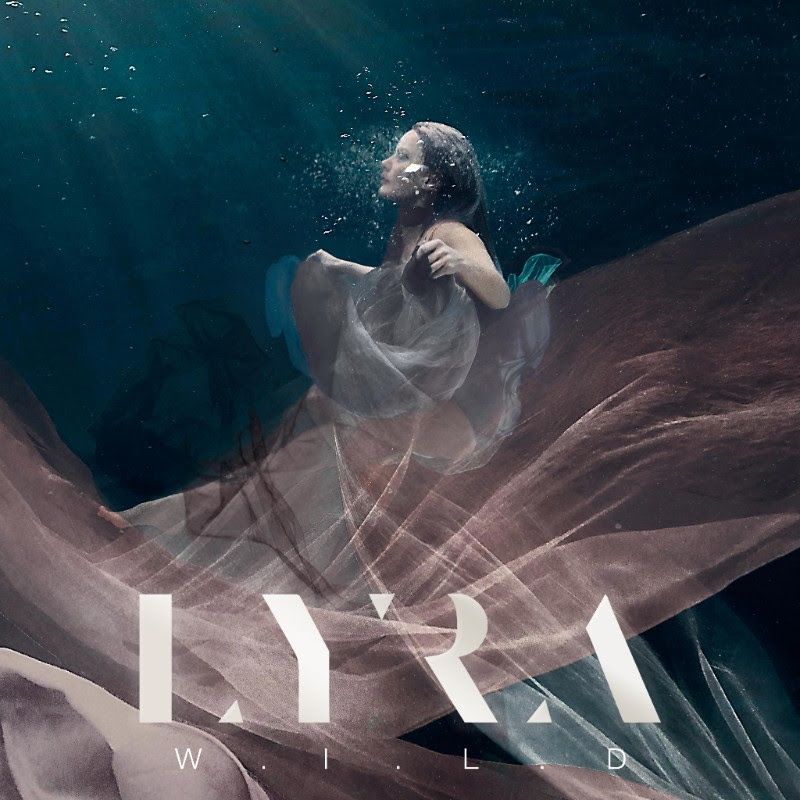 Hear DJ Shadow's new BBC Radio 1 Essential Mix
Experimental hip-hop pioneer DJ Shadow has put together a brand new Essential Mix for BBC Radio 1 to celebrate the legends of dance and electronic music. It's his first since his debut for them back in 2003, which turned out to be a cult favourite. "Fun fact #1: my first Essential Mix debuted over 13 years ago," he said. "I put so much energy into it that I decided to issue it as a limited 2xCD package called 'Diminishing Returns'. Stickers and coasters included. The slow, moody singer/songwriter track near the end of the mix is one of the most asked-about records I've ever shared in any context. In fact a NY Times journalist recently asked if she could do a story about the phenomenon. Hopefully that'll happen soon. I'm ready to reveal." Hear it here.
The Prince Online Museum opened today
Prince's official websites have been archived and re-titled as the Prince Online Museum. The Purple Rain artist had around 20 different websites over 20 years and now, the collaborative digital museum has officially launched today. The website features sites like 3rdEyeGirl.com, 20PR1NC3.com and NPGMusicClub.com, and is a reminder of everything Prince accomplished "as an independent artist with the support of his vibrant and dedicated online community," according to director Sam Jennings. Visit the museum here.
. . . . . . . . . . . . .
Other links:
You can finally stream Aphex Twin's new EP Cheetah
Arca unleashes uncomfortable 'Sin Rumbo' video
Game of Thrones season 6 soundtrack will be released on triple vinyl
Kendrick Lamar and Janelle Monae are performing at the White House today