Now in its sixth year, Sheffield's Tramlines Festival already had a fantastic lineup including Public Enemy, The Cribs, and Katy B, but if for some reason you weren't sold on attending the festival yet, they've added even more bands that may lock it in for you. The new additions include Lone, Slow Club, Simian Mobile Disco, Funeral For a Friend, The Rifles, Melé ft Slick Don, Ms. Dynamite, Shift K3y, Rodney P & Skitz, Screaming Maldini, and Sivu. You can find the full lineup below.
The festival takes place in the city centre of Sheffield on four stages, from Friday 25 - Sunday 27 July. Advance weekend tickets are on sale now for £28, or you'll be able to pick up tickets at the door for £16 a day. For more information or to purchase your tickets, head to Tramlines' website.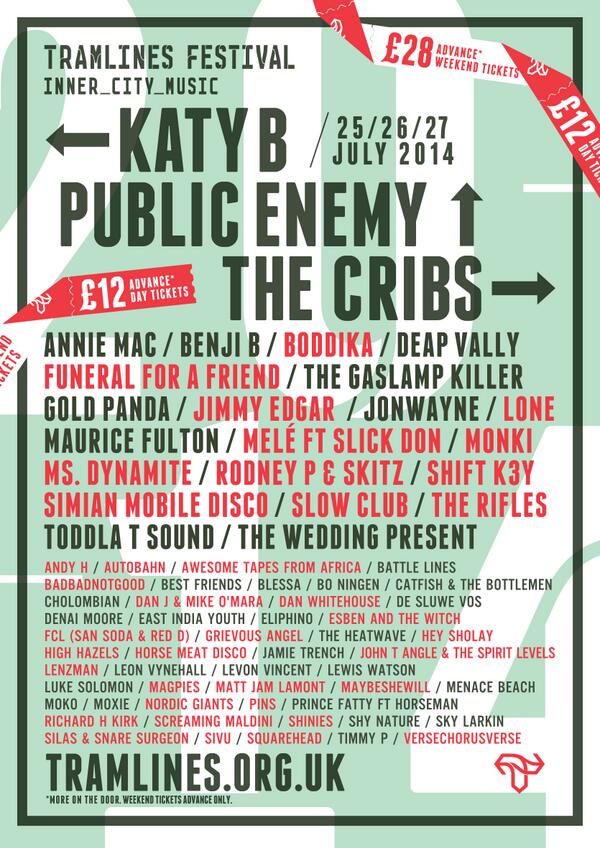 Wanna hear a continuous stream of music on the site? Check out 405 Radio.