To celebrate the release of their latest album Generation Club, we asked Love Inks' Sherry LeBlanc to put together a guide to Austin: from the tastiest places to eat (obviously), to the best vintage stores. If this doesn't make you want to pack a bag and head to your nearest airport, we don't know what will.
Generation Club' is out now through Austin label Monofonus Press.
End of an Ear: End of an Ear is a record store that will blow your mind and is one of the first places I take anyone visiting Austin. Along with the expected 12" records, they have an incredible selection of 45s, tapes, videos, music mags, books, stereo equipment, etc. The weird thing is that no matter what phase of your musical journey you're in, you'll feel like the store has hand picked items exactly to your taste.
Right next door to End of an Ear is a magical place for dudes called New Brohemia. It's a giant store of all men's vintage clothing. Go there dudes, you won't be disappointed.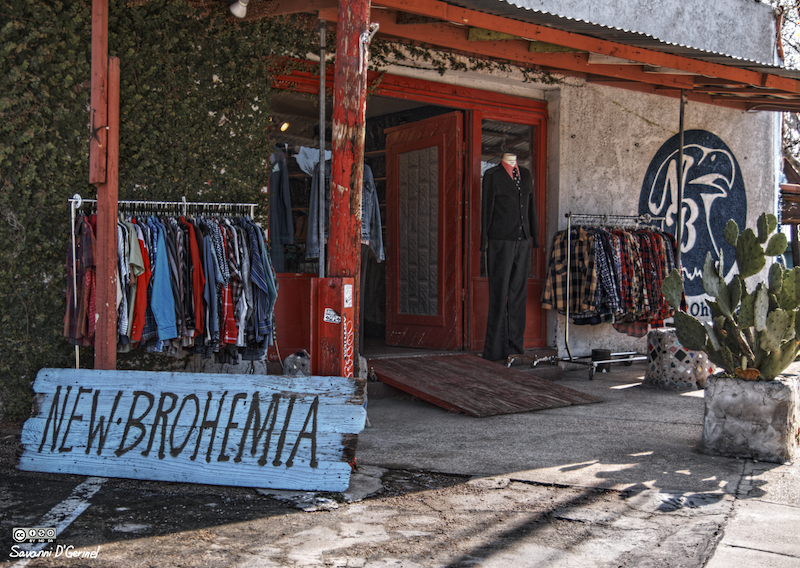 Room Service Vintage: When I feel the weight of the world on my shoulders I go to room service vintage. Even though it's a store, it has everything you could ever want to see from your childhood and your parents' childhoods and even farther back. My favourite sections are the stacks of vintage Playboy magazines and stereo equipment.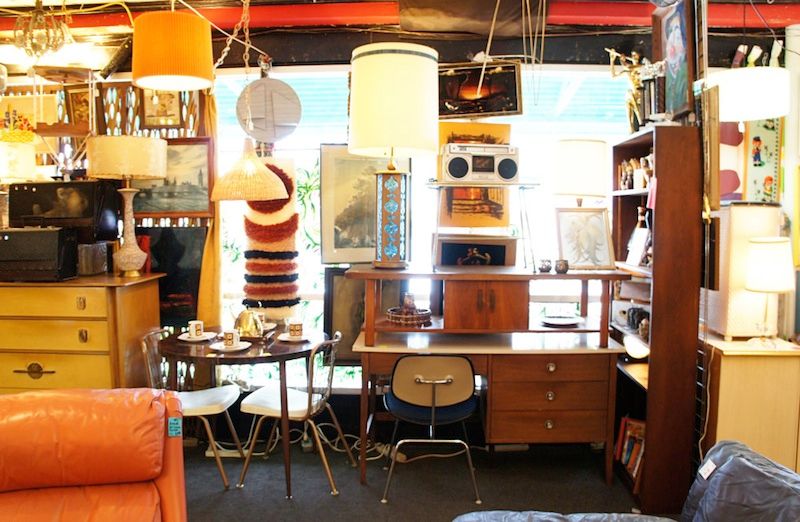 I am a hippie at heart and a bit of a new age freak so one of my top places in town is Nature's Treasures. Even if you're not into the mystical, this place is pretty mind blowing. I suggest finding the small crystals and stones that will help you achieve your ideal vibrations and making a pouch to bring home. One of my personal favourites is rhodonite which is said to soothe the nervous system, vibrate with love and bring a sense of well being. It's also used to clear the psychic centers. I'm sure my band mates would want a disclaimer at this moment that none of the statements in this piece reflect their personal interests and beliefs.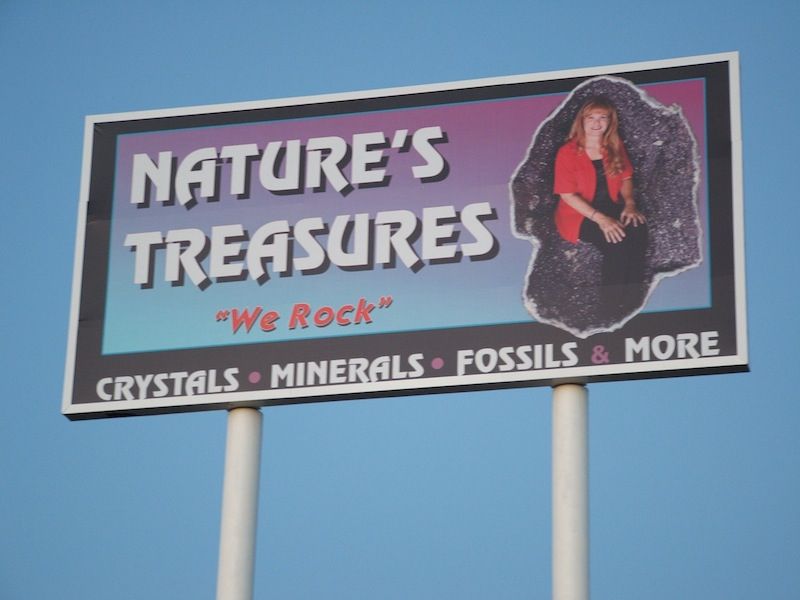 No. 9 Dream Salon: If you're looking to get a fresh cut while you're in town or just styled for the perfect night out Sara O's beauty sanctuary on the east side is the place to go. She's also a brilliant DJ so you'll get to listen to great music while you're stepping up your beauty game.
Swimming Holes: If you're in town for a few days and have a minute for a day drive I recommend seeking out one of the amazing Texas Hill Country swimming holes. If you're just here for a day, Barton Springs is the modern day fountain of youth and is an in-town must-see for first time visitors. With a little more time, try out Krause Springs, Jacob's Well, the Blue Hole, Hamilton Pool or the Green Belt. You will not be disappointed.
Hotel Vegas: On any given night of the week, there is great music happening at Hotel Vegas. They have the best DJs, bartenders, owners, and overall vibes. One of the owners DJ'd at my wedding which resulted in the greatest dance party of my life. The show posters by Jaime Zuvera don't hurt the aesthetic either, they're the best in town.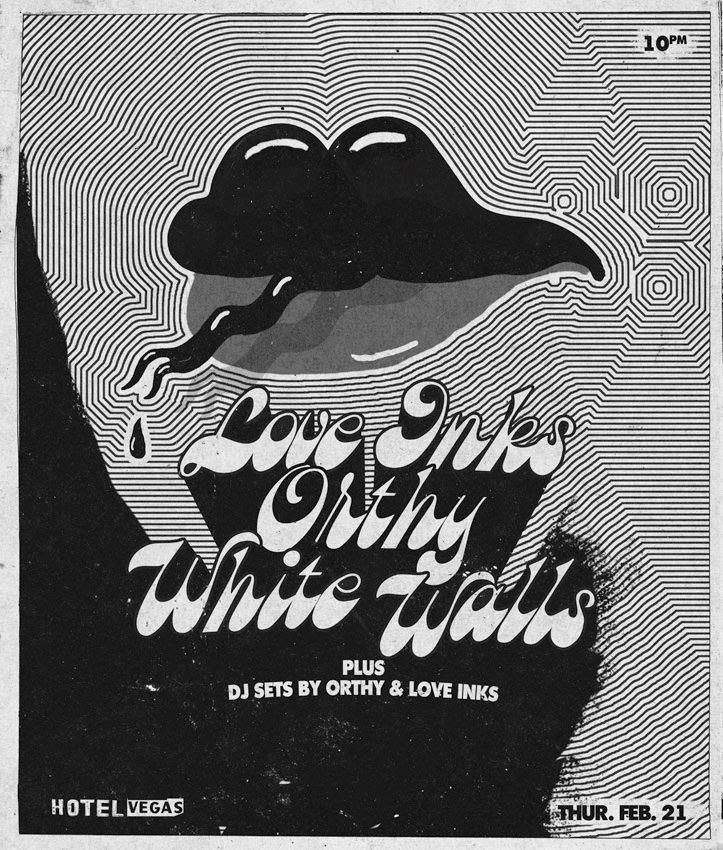 Restaurants: Austin is one of the top foodie towns in the US. This is not a joke. Of course you have to try the breakfast tacos and everyone will tell you a different spot that is 'the very best taco you have ever had in your life'. I like Taco Joint, Mi Madres or this tiny hole in the wall called La Fruta Feliz. Like I said - there are a million and you can't really go wrong. Aside from that, I can't even begin to list all of the amazing restaurants - it's like picking your top three favorite songs of all time, ever, with no parameters. Except for East Side King... I can actually tell you this food trailer is somewhere you have to go or your life will not be complete and you will sadly never even know that you lived an incomplete life.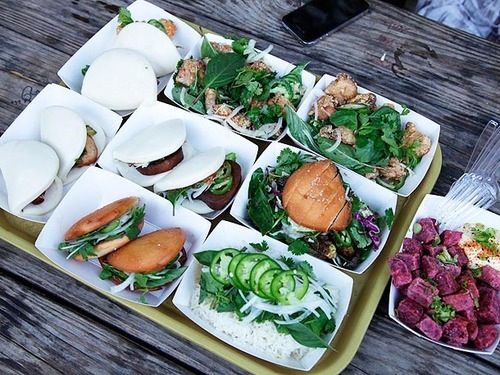 Lala's: This is a bar where it is Christmas year round. There are sad legends all around the reason for eternal Christmas which include losing a son in the Vietnam War and a broken marriage... only Lala knows the truth. Someone online said if Santa Claus and Blanche from the Golden Girls had a child that it would be this bar and they were correct in that comparison. The jukebox is great (some say it was donated by Quentin Tarantino), the bloody mary is the best in town and in my opinion it is the perfect bar.