I meet Lucy Rose on the eve of her 'doing a Dylan'. Lucy Rose has always been known for her feathery vocals and folk-pop sound, but all is about to change. Ditching the acoustic guitars for '80s synths, this is a turn that few really saw coming. I meet her the morning before new track 'Our Eyes' is about to premiere on Radio 1, and there is one big question looming over the softly-spoken, frequently charming singer-songwriter, and that's how the fans are going to react to it, "I'm worried that people who really loved the first album will feel disappointed..."
After taking some time out, it feels as though Rose has evolved, with 'Our Eyes' picking up where last summer's 'Cover Up' left off. It's all about catchy choruses and bright summery pop synths that hook you in within the first few seconds. It really feels like Rose has pushed herself in all directions and come out with a refreshing pop sound that you can already hear blessing festivals this summer. "I know that I wanted to do something different. That was the one thing I really know." And different it is.
For an artist to take such a U-Turn with their sound is something to be applauded. It's a risk and Rose is the first to admit that it comes with its challenges. "My head is feeling quite full at the moment. Everything is weird... For ages I've been like 'let's put some music out, come on, I want people to hear it!' and now I know that it is happening, I'm kind of like 'oh my God, everyone is going to hate this music!' But I guess it's the life of a musician when you put out new music. I guess it's so different to the first album, and it's that thing of having no idea what the reaction is going to be." Fortunately, Rose had little to worry about, as 'Our Eyes' premiered to rapturous response, racking up over 75,000 plays on Soundcloud in under a week.
Despite the change in direction, it seems that there is nothing premeditated in how the new music came about, as Rose muses over her cup of peppermint tea, "It's not something I've actually thought about, it's like a natural thing. I'm writing music constantly and I wrote like 50 songs. I wrote them all on my own, I don't have a co-writer. And it's not something that was really thought out, it's just something that has happened naturally." Rose is easy to talk to, and looks totally at home in the quirky, art cafe in Islington where we meet to discuss further how she wrote the new album as well as how she plans on touring the new material (and, most importantly, her ongoing love affair with tea.)
So how did you go about writing the new album?
This one was written when we were in the van, I have this tiny iPad, and it's got this £8 app you can buy off Apple, and it's called Beat Maker 2 - very professional - and I've just been writing loads of stuff with that. And I've just been making beats, I've always really loved making beats. And I guess touring with Bombay Bicycle Club (had an effect) and I could see the more electric side of how things can be, and I kind of didn't want to write another acoustic album. I wanted to try something different, and I kind of like to play a gig where I can rock out and everyone else can have a good time.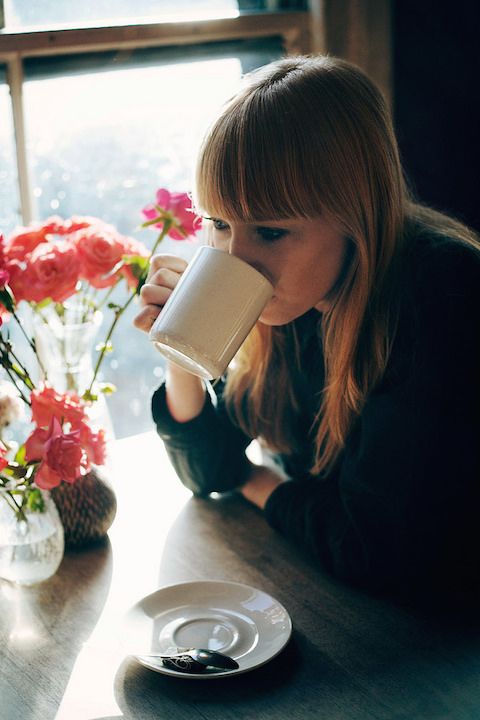 Obviously, you're about to go out on tour again, so how are you feeling about that?
Feeling good! I have got a new guitar player, so that's like my main focus at the moment. My old guitar player, Bjorn, has gone on to bigger and better things, so finding the right person to fit on my tour has been hard, because it's always been all friends and I felt like it couldn't just be some random person who just auditioned. So, my main thing is doing lots of rehearsals with the new guitarist. And it already feels amazing. It feels great. And it's just a lot of new material. We're playing ten new songs, and that's a lot of new stuff to learn and to get my voice around. I seem to have written songs that are really hard to sing. With the old songs, I'd be singing them for years, so my voice knew what to do. It would be drilled in, and these new songs, you know it's the first time I've ever sang some of these, so I can only practice so much, so I'm still nervous.
The sound has changed as well, so has that been an interesting experimentation for you this time around?
Well, I play piano live now. And I'm standing up playing piano live. Which is weird. Before, I would always sit at that stool. Now, I'm off the stool. The crates are gone. Because it got to these piano songs, and I was like, I really have been sitting down too long, I'm going to have to stand and play piano. I've seen other people do it, so it should be fine. I'm just going to rock out as much as I can.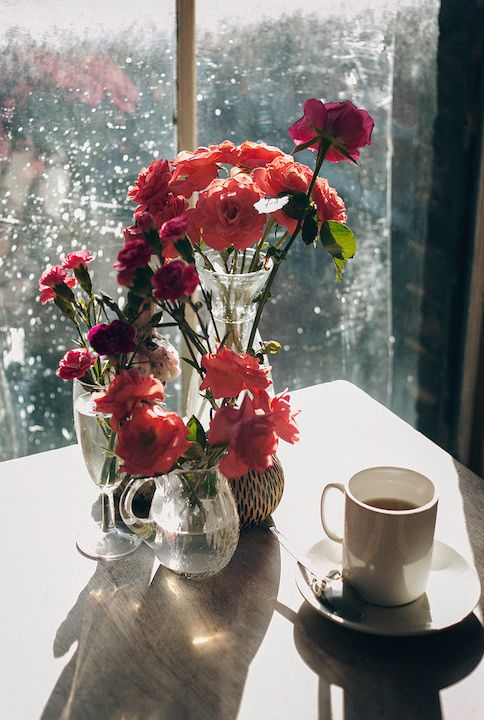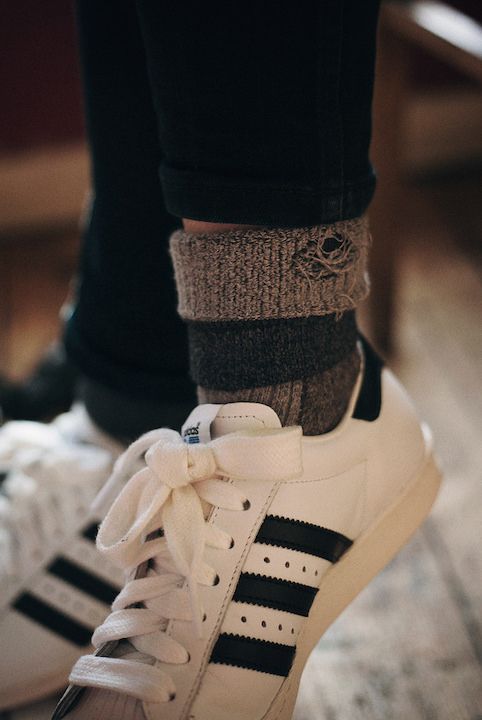 You've obviously been writing for quite a while now, how do you continue to find inspiration? Does that come through touring?
Lyrics really are my hardest thing. I find them so hard, and a real challenge sometimes. To find something to write about and know what I want to say. You know, I don't just want to write about anything, and write something for the point of writing a song. If I don't have anything to say, then I feel like there really isn't any point. A lot of it was written on the road, so I think a lot of the record, the inspiration came from confidence, because the first record I wrote when I really was not confident I guess.
When we were touring, in places like Europe or even America, I would just felt so happy and privileged, I was allowed to play music every day. And this was happening. And even though we were just playing in front of ten people in the middle of America, we were driving like 10 hours a day to play to 10 people, and I was absolutely buzzing. And, meeting these people at different gigs - I mean, in Salt Lake City, I mean there were like 50 or 60 people there. It was tiny. And I chat to everyone outside. There was nowhere to sell merch, so I was like 'afterwards, I'm going to be at my van, selling t-shirts if you want to come and say hello.' And nearly every single person at the gig said hello. And I'm on Salt Lake City! How many people in Salt Lake City know my music?! Those sort of things make you go 'come on Lucy, let's make some great music, push yourself and write the best stuff you can' so I can enjoy those moments; those rewards of writing music."
Do you ever wonder what you would be doing if you took your place up at UCL? Do you ever wonder how your life could be different?
Yeah. I used to. I used to wonder a lot more than I do now. I feel settled in who I am now, more than I was... I found it really hard when I was doing lots of open mics at the beginning and all my friends were at uni, and I'd see their life compared to mine. It was so extremely different, so I found it hard to think like 'what would my life be like if I'd have done that as well?' I guess, at a lot of these open mics, I was often the youngest there, and there were often these men in their fifties and sixties playing, and so I would be spending my Mondays-Fridays doing these open mics, completely on my own, and then I'd see my friends at university and it would be insane partying and really wild. And totally different to what I was doing and my lifestyle and I felt a bit... Like I would question it more at those points, my decision to not do that. I still loved my life. I think I was much happier doing that than if I'd have gone to university. And I don't think about it too much.
I hear you are quite a tea lady. There was the Lucy Rose tea last time round, will there be more tea?
There is tea, again, even though people are like aren't you going to move on? I feel like I'm not over tea, my relationship with tea has only just begun. But we are selling some chocolate. I've got this friend who would be at my open mic with me called Phil, and he started making chocolate and he's made me a few hundred chocolate bars which are the most amazing, delicious things. He used to work for a chocolate company called the Mast Brothers on Redchurch Street. Hand crafted chocolate, 74% cocoa, really amazing. He says it's good for your brain so it makes me feel good about eating it.
And the eternal question - milk first or milk after?
It really depends! If it's teabags, then milk after, but if it's a cup and saucer, then milk first.
Disclaimer: The images found in this article have been licensed to The 405, but remain the property of the respective photographer. Use of these images without prior arrangement with the photographer is forbidden. For more information, please email the respective photographer or tim@thefourohfive.com.