Lupe Fiasco has made another announcement about his forthcoming material Peace of Paper/Cup of Jayzus, clearly referencing Kanye West and Jay Z's recent efforts.
He also shared what appear to be lyrics, adding more mystery to this release. Is it a track? Is it a mixtape? Is it part of an LP? I guess we're all gonna have to wait and find out.
Check the "lyrics" below.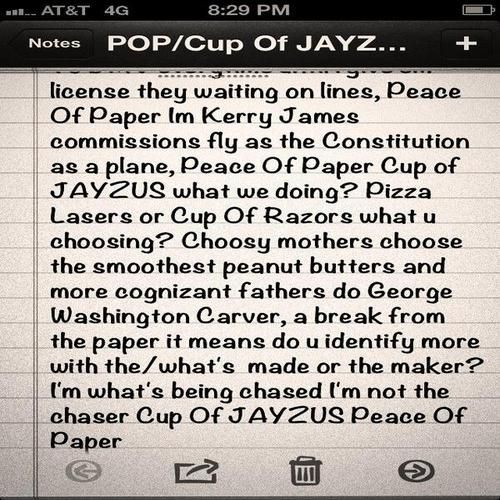 Remember to head over to our 'News' section to keep up to date with all the latest Music & Culture news.