It seems that a selection of rap lyrics will be decorating Sprite cans for what will probably be a limited time only.
"Legacy means everything to me," said Nas, talking about the new campaign. "When I wrote these lyrics, I never imagined my fans would someday have the opportunity to enjoy a can of Sprite and experience my art in a totally original way."
Alongside Nas, other rappers whose lyrics endeared themselves to Sprite are Drake, Rakim and Notorious B.I.G himself; here's a list of the rappers, and their respective lyrics, involved.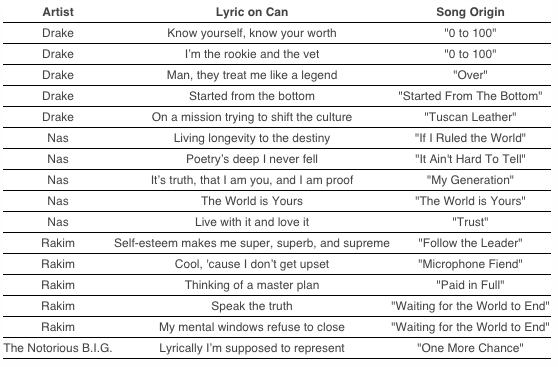 But it's not the first time Sprite have utilised rap to shift soft drink sales — check out the ad below from their Obey Your Thirst campaign during the mid-'90s. Hell, even Kurtis Blow was representing the brand in the '80s.