Mac Miller has kicked off the month by announcing he'll be releasing a live album on December 17th, titled Live From Space.
The album will feature live versions of songs he performed live on his Space Migration tour, along with 5 tracks that didn't make his latest album, Watching Movies With The Sound Off. Check out the album cover and tracklisting below.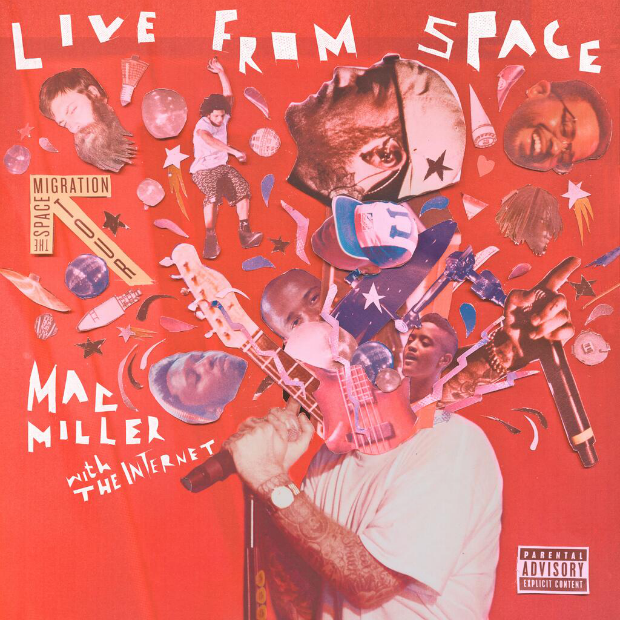 1. S.D.S. (Live)
2. The Star Room / Killin' Time (Live)
3. BDE (Best Day Ever) [Live]
4. Bird Call (Live)
5. Watching Movies (Live)
6. REMember (Live)
7. The Question (Live)
8. Objects in the Mirror (Live)
9. Youforia (Live)
10. Eggs Aisle
11. Earth (feat. Future)
12. Life
13. Black Bush
14. In the Morning (feat. Syd & Thundercat)
See Also: Enter our 'End of Year' competition for your chance to win some headphones!