New York City band Mainland recently hit the road to support Atlas Genius, so they sent us this amazing photo diary, taken by their manager's assistant/tour photographer CJ Moy.
Day one of tour brought us to the National Theater in Richmond, VA. This venue was huge and had a rad rec room complete with a pool table and vintage pump organ. Post-show we found a bar with a $2-burger-Tuesday special and ate til we passed out.
This is how our drummer Joey Sulkowski wakes up every morning.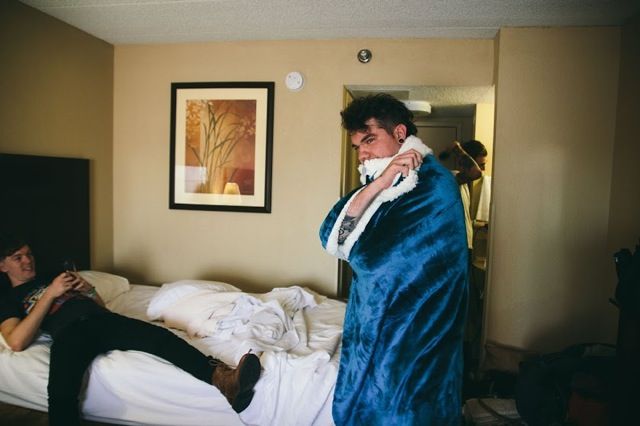 One of the amps stopped working at a show, so the next day we found a badass, motorcycle riding guitar tech to fix it before the next gig. While waiting for the repair, we skated around the parking lot and hit up a few thrift stores. Also pictured is our sleek black tour van, named Hellen.
A view from inside Hellen. Six people, various instruments, a full drum kit, and amps all fit snug in here. Hellen came equipped with a TV and Xbox which was used to watch the movie Gremlins during the drive. One of the better thrift store DVD finds.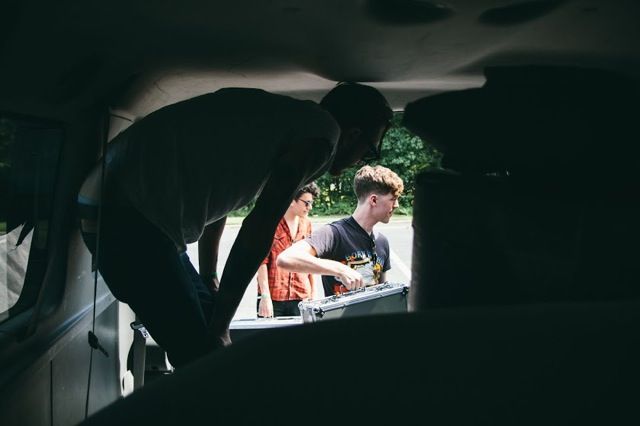 We spent an entire day driving from Virginia to upstate New York. The long trip was made easier thanks to the music of O.T. Genasis, Dan Deacon, and Broncho.
Here we have a Mainland group photo taken at a goth party somewhere in Rochester. Our bassist Alex Pitta (a.k.a. "Goth Daddy") felt right at home.
We live for dive bars. This shot of frontman Jordan Topf was taken at one in Buffalo, NY. It had everything from magnet ruined TVs stuck on infomercials to creepy old men with Tourette's.
Alex the night he decided on having only Guinness for dinner.
Before crossing the border en route to Toronto, we stopped at Niagara Falls. Here is Jordan and guitar/keys player Corey Mullee providing a dramatic visual interpretation of the natural wonder for passing tourists.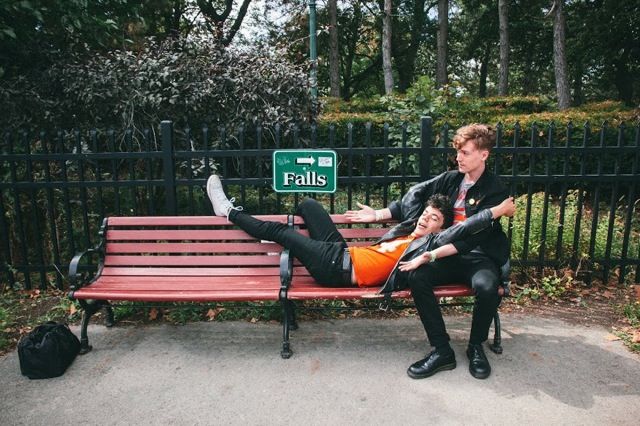 Alex and Jordan posing for a picture to send to their mothers. Onlookers ask if we're in a band.
Everyday the band is given an allowance (per diems) to spend on meals. Or candy. Alex and Jordan stock up on Skittles before going to see The Young Wild perform on our day off in Toronto.
There's a lot of downtime while touring. To pass the time before sound check, Jordan hit up a record store by the venue. He walked away with Madonna's 'Like A Virgin' (12" Remix), Roxy Music's Avalon, and Harry Nilsson's A Little Touch of Schmilsson in the Night.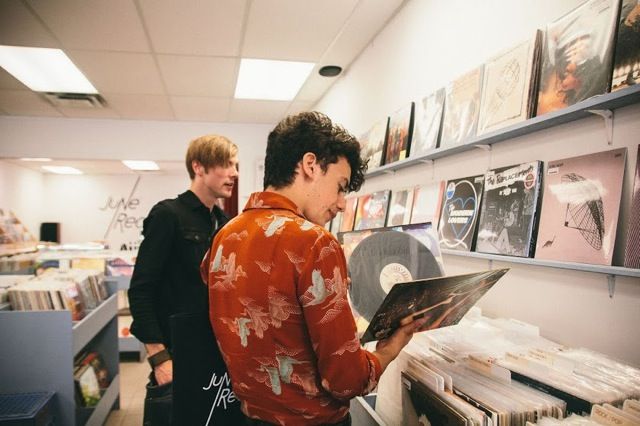 Before the Detroit show, Corey warmed up in the venue parking lot.
A moment before Mainland's set at the Magic Bag. This show had one of the best crowds on tour.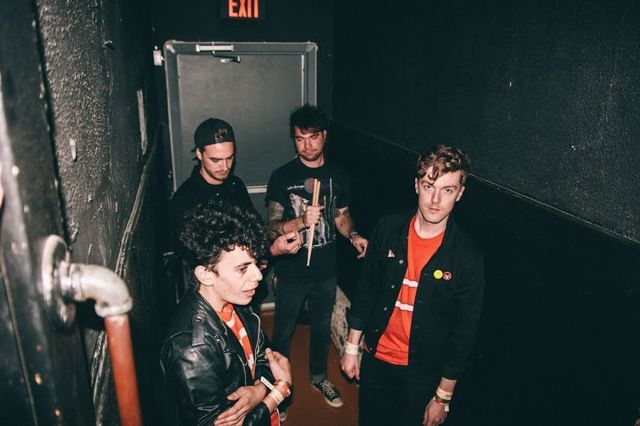 We got Destroit in Detroit and Joey jumped in a dumpster. What a vibe. What a time to be alive.