Venue:
ICA
Support Bands:
Kevin Devine
Date:
21/07/09 After a rather epic walk to a venue I didn't know the exact location of (even though I'd been there before) I finally stumbled through the doors of the ICA for a night of music and laughter (thanks to good banter).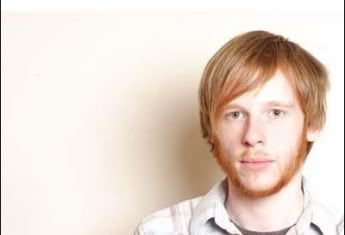 First up was my main man Kevin Devine. You would think that seeing someone for the 12th time would mean that I'd seen everything there is to see from this Brooklyn boy, but no. That's one of my many reasons why I adore Kevin so much. His ability to change up his songs every time you see him makes every KD experience unique. His set was mainly taken from his latest album,
Brothers Blood
, which was released on Monday through Big Scary Monsters and was my first chance to see the fully re-worked versions of the songs that made up one of my favourite albums of 2009 so far. A certain Mr Andy Hull provided backing vocals for a few of his songs and it really added an extra element to Kevin's songs. A truly special set. Next up was the awesome, if a little bit hit and miss live,
Manchester Orchestra
. Kevin wasn't the only one parading out new songs tonight, MO also drew heavily from their latest album
Mean Everything To Nothing
. In terms of explosive sets, you'd be hard pushed to find a band that can dabble with beauty and destruction in such an epic fashion. The extra drum kit, drummed to death by keyboardist Chris Freeman, was definitely the main difference between this set and the last time I saw them (when they looked extremely bored). My main issue with the set, which included a rather epic version of 'Where Have You Been', was the song order. I've seen them three times now and every time they play they start epic, stay epic then end quietly! It just doesn't work. Either way, it was a rather loud, distorted and beautiful evening.
MP3:
Kevin Devine - No Time Flat
MP3:
Manchester Orchestra - I Can Feel Your Pain