This is going to be big. On the 15th of September Black Atlantic play host to a consortium of legendary DJ's and producers to mark the very special occasion of Martyn's second album launch. Entitled 'Ghost People', the Dutch producers sophomore effort marks a shift away from the 'very personal' feelings that his debut 'Great Lengths' contained, and towards more widespread themes, in particular the 'old Paradise Garage DJ life, where people want to share and play the music they really love, regardless of if it's trendy…Nothing fancy or flashy. Just back to the roots'.
The album takes a four-to-the-floor direction, much more anxious and hard, a step away from his traditional intertwining of dubstep, house, funky and techno. Debut single Masks/Viper were released in August, with the full length following on October 10th. This will be the first of a series of special live art/music events, with Berlin and Los Angeles to follow.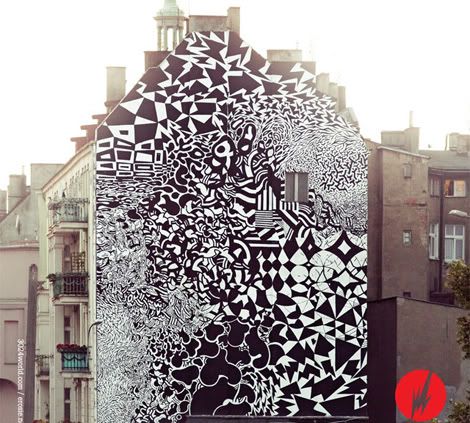 The extraordinary artwork for the album was created by close friend Erosie, director of 3024, who's combination of images and visual style matches Martyn's same unorthodox nature. Its name lends from 'Horror Vacui' (fear of empty space), also a track on 'Ghost People'. The event itself promises to be unique in the sense that as Martyn plays, Eroise will paint the venue space, integrating the music from 'Ghost People', keeping in line with the themes, mural style and ideology, and adapting it to each location.
If that wasn't enough, Hyperdub head Kode9 will be supporting with a rare and highly anticipated Garage set. If THAT wasn't enough, truly legendary DnB producer and Exit Records boss dBridge will round things off. With the location a secret until the day (although we do know it's in Hoxton), all that's left to do is get a ticket. There won't be many times you'll get to see three of the most influential producers of this generation play together, not to mention a live art display unravelling before your eyes.