A year on from her first appearance in an interview for The 405 (read here -
Melanie Caitlin interview
), and a multitude of articles for our website later (she was one of our very first photographers), Melanie Caitlin, now 18, has gained many achievements in the field of photography she adores so much. As a burgeoning music photographer it can be a somewhat difficult task to break into such a fickle and competitive genre, dedication and commitment are needed in epic proportions. This is not a daunting prospect for Caitlin, for she exudes such virtues along with an acute and incredible eye for a great shot, which continues to further her aspirations and talent and is leading the way for a very promising future ahead.
MelanieCaitlin.com
is a result of such achievements, and with designs for a flash gallery by the end of the year, it is a most wonderful staging post for her future prospects and a testament to her devotion to her art.
From Caitlin's early work, and by early I talk of work produced but a year ago, to present day projects, her style is distinctive and manages to capture the intimate moments of a performance evoked upon the performer's face.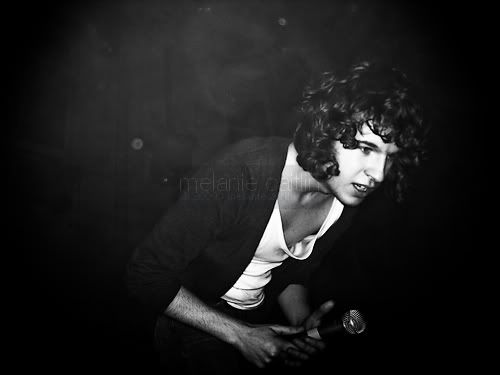 But not only does the website exhibit Caitlin's music photography exploits, but also a multitude of styles and editorial pieces from around the world, each with a character and atmosphere of their own.
Recently she has enjoyed success through shooting photos to be released in conjunction with tours and album releases, continued concert documenting of higher and higher profile artists including Ilse DeLange, Holland's biggest female solo artist, The All-American Rejects, Avril Lavigne, The Kooks and Paramore. She also had the privilege of spending the day with Nina Kinert, producing a series of photographs for our website titled 'A Day In The Life Of Nina Kinert' which can be viewed here -
'A Day In The Life Of Nina Kinert, by Melanie Caitlin'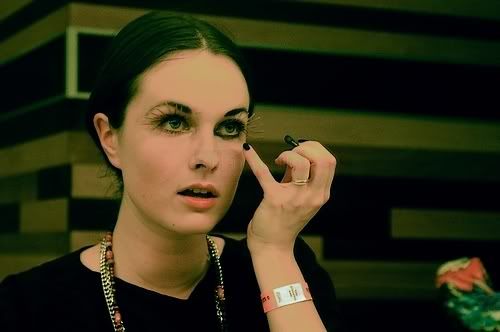 So go and take a look and enjoy what visual offerings
MelanieCaitlin.com
has to offer, maybe even leave her a comment or two. Website:
MelanieCaitlin.com