Behind the genuinely sensational head of hair and occasionally irritating Twitter presence, Questlove clearly fancies himself as one of modern music's great thinkers. On the basis of his recent autobiography, Mo' Meta Blues: The World According to Questlove, he might have a point; The Roots' sticksman delves into some impressively deep discussion of the psychology of music.
One section in particular deals with the significance of musical memories. It's something that goes beyond mere influences - a word that, too often, is thrown around in a fairly trite manner, treated as little more than a stock interview question or press release fodder.
Instead, it's an issue of the links between memory, music and childhood; the way a certain lyric, riff, chord structure or key change can evoke genuinely powerful emotions and striking reminiscences, even from so long ago that you might be able to remember little else about that time in your life.
In the first instalment of this new series, we quizzed a host of our favourite artists on the songs that trigger these flashbacks for them - and were met with tales of heartbreak, intrigue, geriatric fangirls and Michael Jackson impersonators.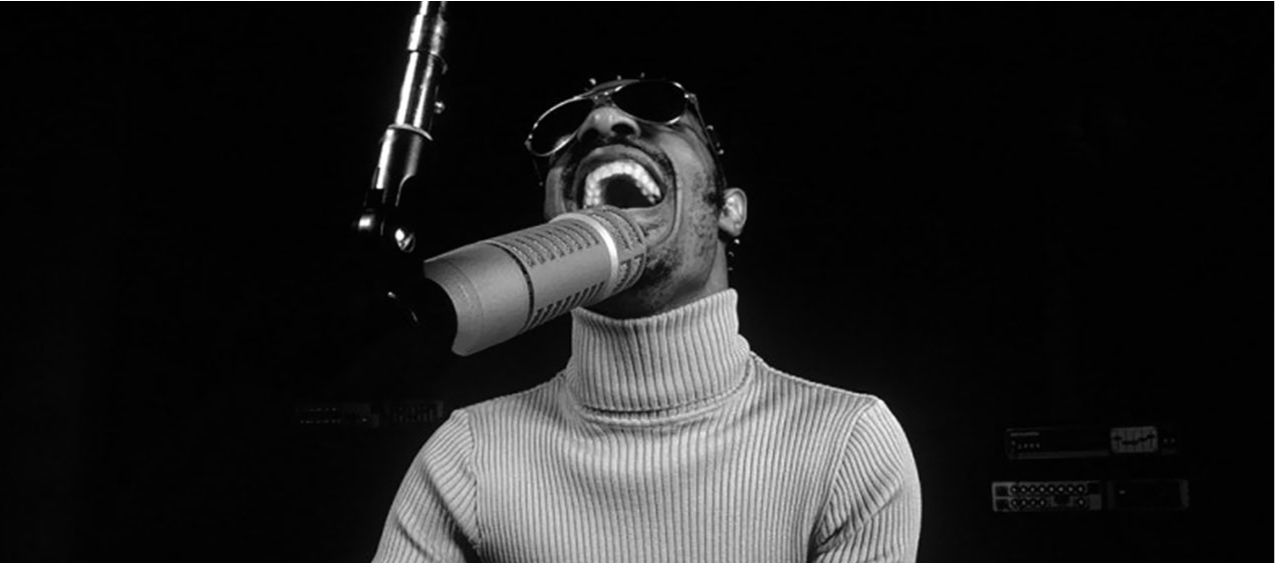 Elvis Craig (Jensen Sportag)

You can find out more about the brilliant Jensen Sportag by heading here.
Many of our best memories are simply the experience of hearing certain game-changing songs for the first time. The context itself is incidental, and becomes meaningful only through the power of the song and how it shaped the occasion. Here's one: Austin (Wilkinson) and I went to a really small and depressing high school together. The first time we ever hung out outside of the halls was when I drove him home for the express purpose of playing him 'Superwoman' by Stevie Wonder.
The two of us sat shaking our heads in awe, laughing as it transitioned into the second part from that perfect synth bridge. We sat idling on some back road by his farm and played it over and over. This song is joyous and confident, but odd in the ways it breaks down and stretches out so sensually. It vaporized our sophomoric pop music textbook. This was long before we recorded anything together, but that was the moment we knew we agreed on how music sounds, how it feels. There's a little bit of the spirit of 'Superwoman' in many of our recordings, still.
*****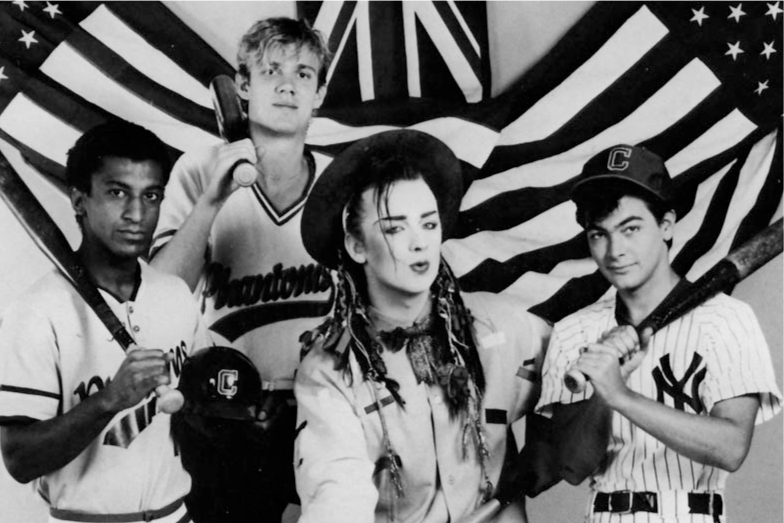 Brad Hargett (Crystal Stilts)

You can find out more about the brilliant Crystal Stilts by heading here.
I had my own room as a kid, and when I was around six or seven years old I used to party by myself when listening to records. I mostly had radio-friendly R&B seven and twelve-inches at the time, and I'd listen to 'We Are the World' when feeling a tad lachrymose, work on my moonwalk to 'Thriller', or just explore my weirdness whilst jamming to Culture Club's 'Karma Chameleon'. I had a full routine worked out to the Pointer Sisters 'Jump (for my love)', though, which involved me getting on the bed and 'jump'ing off at the appropriate moment.
Well, I'd apparently grown since the last time or just caught a bit more air this time, because I got my finger up into the metal ceiling fan. It bled badly and I still have a scar, but I powered through the song anyway, my caper emboldened by the blood dripping down and around my arm. That track is one of a glut of songs I haven't heard or thought about in probably twenty-five years, but when I hear them, I suddenly know every word and feel a few dance moves breaking through a deep memory layer.
*****
Zach Yudin (Cayucas)

You can find out more about the awesome Cayucas by heading here.
One song that will forever bring a very specific moment in time to life every time I hear it is 'Poison' by Bell Biv Devoe. When I was in the fourth grade my brother and I decided to put together a dance routine to this song. I don't remember exactly why we chose this particular one, but at the time it was huge, and growing up we listened to a lot of R&B and hip-hop. We enlisted the help of our friend Ben, rounding the group off at a cool three people.
We began rehearsing two or three times a week. The routine included various types of acrobatic moves like sliding through each other's legs; there was just generally a lot of sliding, actually. I also remember doing the running man quite a bit, and we decided to wear hammer pants for the actual show. Anyway, every time I hear this song it takes me back to the days of fourth grade. The rehearsing, endless hours in the living room and, of course, the hammer pants.
*****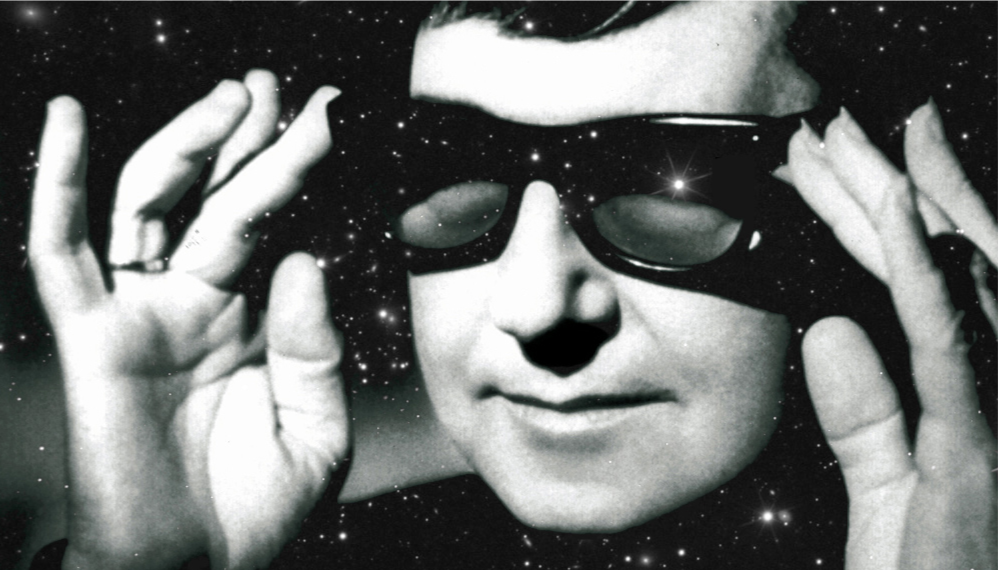 Sherry LeBlanc (Love Inks)

You can find out more about the brilliant Love Inks by heading here.
Many of my childhood memories revolve around a music festival in Milwaukee, Wisconsin called Summer Fest. I don't know what it's like these days, but in the eighties, it was pretty awe-inspiring. The festival coincided with my birthday every year, and brought the promise of ice cream sandwiches, gondola rides, Lake Michigan breezes, live music and dancing. It felt like the entire world was partying. The most powerful of these childhood memories comes flooding back every time I hear Roy Orbison's 'Oh, Pretty Woman'.
I had to be four years old or even younger, but the event was so significant to me that I still can't hear any Roy Orbison song without getting taken immediately back to the moment. My Grandma LeBlanc was the one who was really persistent on seeing him. We camped out at the front of the stage and waited for him to begin his set.
From the moment he hit the first guitar lick on 'Oh, Pretty Woman', my grandma, who seemed impossibly old to me at the time, began screaming like a teenager. Singing half of the words and shrieking in-between. I remember looking up at her in the sun and watching her bounce up and down. It plays in slow motion in my mind. I remember looking at Roy Orbison and feeling confused at my Grandmother's response. He was wearing a wig and possibly makeup, and was drenched in summer sweat. He was the complete opposite of my childhood dream man, Michael J. Fox.
Perplexed, I looked back and forth between my bouncing grandmother and Roy Orbison. I can still see her lips painted bright pink, with deep grooves and her pixie cut gray hair. I can still envision the sweat dripping down Orbison's face. It was the first time I realized that love wasn't just for the young and realized that my grandmother had thoughts and feelings outside of her grandmotherly duties. I remember watching her knees buckle slightly when Roy Orbison purred like a rock and roll cat. It was the first time I saw infatuation and rock star adoration first hand - it was thrilling. It gave me insight into what it would be like to be a woman and an entirely new idea of my grandmother.
It wasn't until years later that I understood the pure genius of Roy Orbison, and could appreciate what made my grandmother swoon.
*****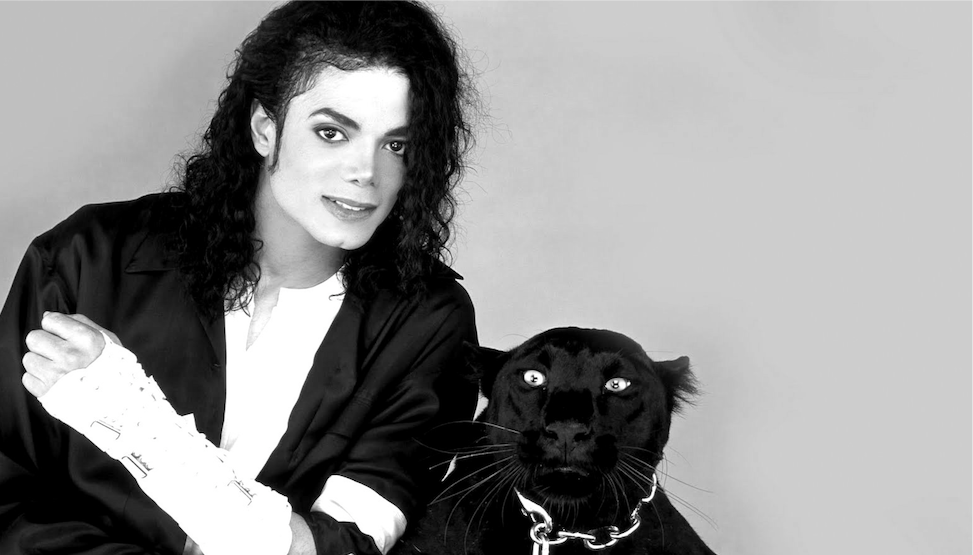 Sam Baylis (Troumaca)

You can find out more about the brilliant Troumaca by heading here.
When Michael Jackson died I was in Ibiza, and that night the whole Island vibrated with his music. It wasn't until I got home that it really sunk in. I was at a friend's house and somebody played 'Human Nature'. I was gripped by a melancholic nostalgia and childhood visions were flooding my mind. Back then I was a complete MJ fan, and I mean complete. When I was about three or four, I used to show off in front of all the teenagers on the estate with my Fisher Price 'ghetto blaster' and mimic his moves - with the tracks blaring out, all distorted.
The song fills me with a strange sense of longing now. At times I'm overcome with sadness when I listen to it. I was an only child, and my world was filled with that lucid magic most kids grow up with. For my sixth birthday, a Michael Jackson impersonator came to the house, and I was so excited, so shy, I completely froze. I really thought it was him, and was so in awe I couldn't look up and I refused to take off my balaclava. It wasn't until I was about ten that I worked out he was a fake. I was gutted.
I was a happy kid, but my parents used to fight a lot. I remember playing 'Thriller' on the house stereo and getting totally lost in it. I've always had my own space, my own little world that I run to. Back then, I guess it helped to block out the fighting and to keep myself entertained. For some reason, 'Human Nature' transports me straight back to those days. It's like a ghost train that runs from my childhood directly to the present. Like a time travelling locomotive. I miss those days.
*****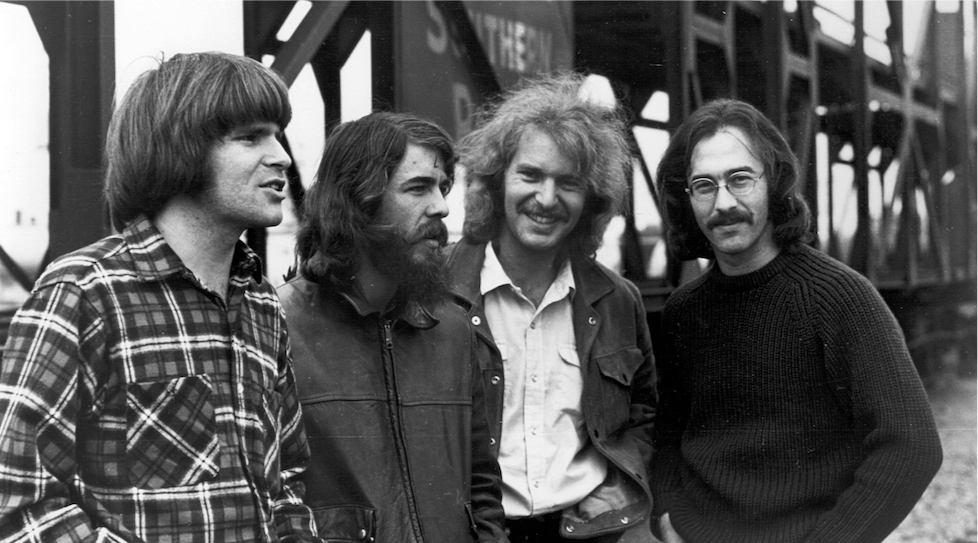 Terrorbird

You can find out more about the brilliant Terrorbird by heading here.
If there's one song I don't like to hear, it's Creedence Clearwater Revival's 'Have You Ever Seen the Rain?'. I don't really like any CCR songs actually. When I was ten years old, my mom left my dad. They had been fighting for years, and I guess she'd finally had enough. She snuck us out into a new town home when my dad wasn't home. She must have done a lot of secret planning. Eventually he found where we were, and she bought a condo in Langley, B.C. with the money my parents got from splitting the house. After the divorce, both of my parents went through what appeared to be mid-life crises. I remember my dad got a bunch of hooked metal rings, a leather coat with a red panther on the back, and listened to a lot of 90s dance music. He hung out at a coffee shop and dated nineteen-year-olds.
My mom stopped dressing in mom clothes and started to wear leather jackets too. And jean shorts. At the time, I thought they both looked silly, but then again, I guess I liked shirts with happy faces and the colour yellow back then. And now my mom's post-divorce self is kind of a style icon. To cope with her newfound freedom and the pain of divorce, my mom started having little parties at our place all the time. On school nights. Lots of excessive drinking. Lots of smoking. Sometimes getting kicked out of my bed by her drunk friends. Lots of CCR. Now I like smoking and drinking (though I don't have kids!), but I still don't like CCR or getting kicked out of bed.
*****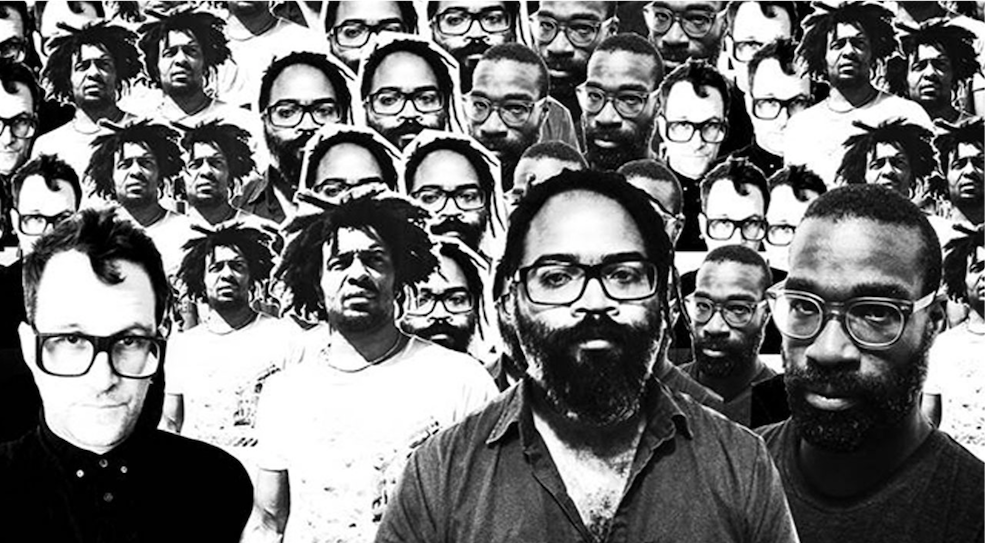 Katie Harkin (Sky Larkin)

You can find out more about the excellent Sky Larkin by heading here.
When I left home at eighteen, I went to London to study art. I had a tiny room in a crumbling concrete 1960s student hall near Kings Cross. I think it was a guy on the fifth floor that introduced me to this song. The music nerds in the residence identified each other pretty quickly, and we'd cram into his big(ger) corner room to listen to music . The Young Liars EP, and the album Desperate Youth, Blood Thirsty Babes soundtracked a lot of the teenage soul-searching I conducted wandering through the streets of London. This song in particular still makes me see orange street lights, despite it being about the sun. It summons that feeling of the centre of London's night time streets, a pulsing lonely heart, deserted but still electrified.
*****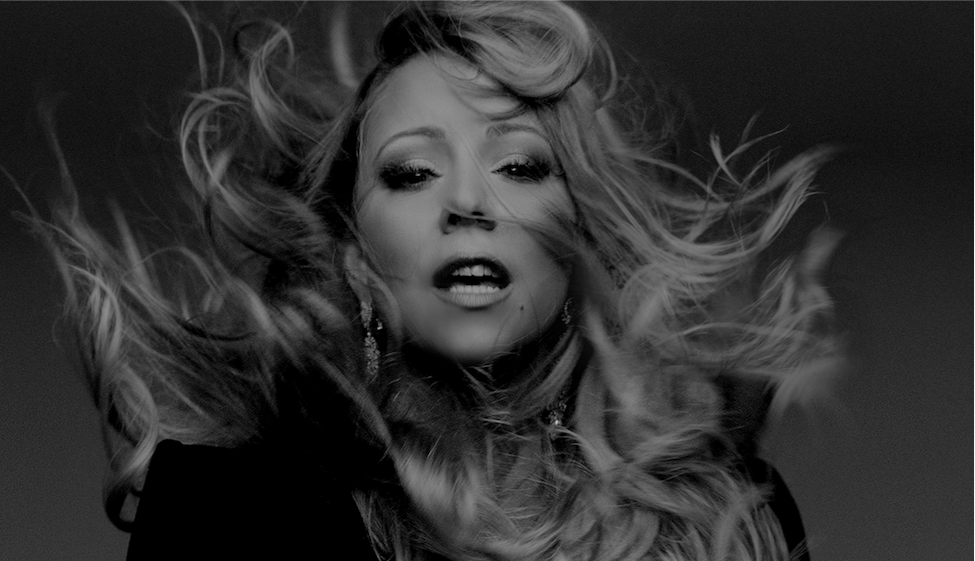 Spark

You can find out more about the awesome Spark by heading here.
It's a weird story, but bear with me. I was nine years old, and on my way to Devon with my mum, sister and brothers. We were going there for my little cousin's christening, and were getting the train from Paddington at 2:45pm. We were stood all together waiting for the platform to come up on the board when this woman started to walk over to us. She was in her early thirties, tall short blonde hair. She came over all eager, smiling and said to my mum, "Is this them?" - signalling to my older brother and sister. My mum responded "Excuse me..?" to which this woman got out a sheet of paper and showed her, saying she was there to pick up the twins.
My mum waved her away - "I don't know what you're talking about. The woman looked both confused and embarrassed but allowed us to leave while my mum lead us away. I was so confused about what she meant, I didn't get it. A few minutes later though I saw the woman talking to a Chinese woman looking really happy. The Chinese woman had a young boy and girl with her that just stood in silence next to her. Suddenly, our platform came up on the board and everyone hurried towards the train. I sat there the whole way thinking about that woman and those kids, trying to figure out what was going on, and why.
Once we arrived at my aunt's house, she had Mariah Carey's Greatest Hits waiting for me, as a present. I was so excited to listen; I had my portable CD player with me, and that night I was upstairs with it on as I tried to fall asleep. I listened to the whole first disc - I was mesmerised by it, but as I listened, I just couldn't forget about the kids from earlier, the confusion between my brother and sister and these two others that the woman was clearly there for. I couldn't help picturing them stood there looking so lost. It put in disc two, and 'One Sweet Day' started. I just started to cry. The fact that this woman had taken these kids, whether for good or for bad - and still, to this day, I don't know which it was. I had these images of the kids getting to meet the mother again one day.
Twelve years later, I still can't listen to that song without thinking about that whole situation. It rushes back to me like I'm supposed to remember it, like I'm not supposed to forget. It's weird, I know. But even now, I hope that one sweet day they'll get to meet - those are some powerful lyrics.