Following the unveiling of the new Kwesachu mixtape, it has been announced that Micachu & The Shapes will release their second studio album, NEVER, on 23rd July 2012 through Rough Trade Records.
The follow up to their 2009 debut Jewellery was self-produced and recorded at Marc Pell's studio. So very much a self-contained release.
The tracklisting and artwork can be found below.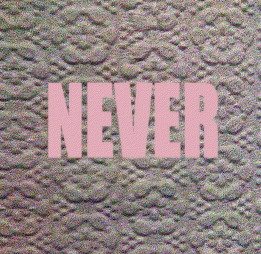 1. Easy
2. Never
3. Waste
4. Sick
5. OK
6. Low Dogg
7. Holiday
8. Heaven
9. You Know
10. Glamour
11. Top Floor
12. Fall
13. Nothing
14. Nowhere