Bing, Microsoft's search engine (actually, it's a decision engine due to how the software lays out its internet wares) has had a little redesign and recode.
The logo has now moved to fit in with the Microsoft brand by using the customary Microsoft 'Segoe' font, the intention being to make it look 'simple, real and direct'. I don't know what's missing from that tagline apart from the words 'synergy', 'energise' and 'syner-energise'.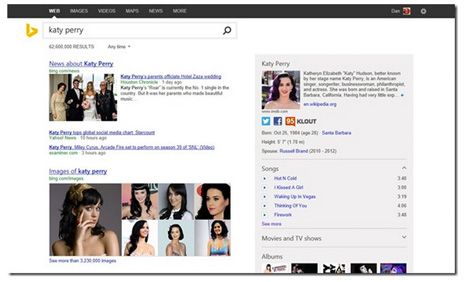 As well as the new logo, Bing has improved several features to make search more fun; Pop up windows displaying the actual area where your search term appears on the page and more dyanmic summarys are all intended to keep the search beast more up to date and on the cusp of cultured tech. As a side note, the search engine is moving itself into becoming a development platform with elements of its natural interface becoming usable by developers within apps on Windows 8 and XBOX Live.
This is an interesting move by the platform and we shall see if its proves profitable.
See Also: Rockstar Upset Over Leaked Copies Of GTA V