For anyone disappointed with Prometheus this year, never fear... Well, actually we're all going to feel a lot of fear when we eventually play Aliens: Colonial Marines next year.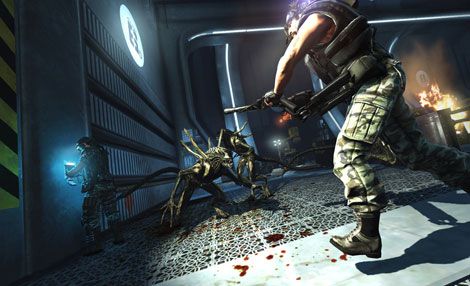 SEGA has been nice enough to show off more of this fantastic looking game with some new screenshots. The pics detail a general sense of what the multiplayer facet of this game will feature, with different Alien Xenomorph classes such as Warriors, Drones, and Spitters.
Let's put it this way - we're going to be scared shitless playing this game. I'm especially looking forward to the Wii U version were the GamePad is being converted into the radar motion sensor detector used by the Marines in Aliens movies, complete with that blood curdling ululating beeping sound!
Aliens: Colonial Marines will be crawling out of vents, walls and other things that are probably behind you on the PS3, Xbox 360 and Wii U on February 12th 2013.