A music library and venue space, appropriately titled Music Library + Understage – or 현대카드 뮤직 라이브러리(MUSIC LIBRARY)+언더스테이지(UNDERSTAGE) – has opened in Seoul, the capital of South Korea. Sponsored by Hyundai Card, as part of their "library project" (they were also behind a Design Library in Gahoe-dong and Travel Library in Cheongdam-dong) the new public building houses over 10,000 records, 3,000 vinyl-related books, as well as every single copy of Rolling Stone since the magazine was founded in 1967. These comprise the upper two floors of the building.
However, down below in the basement is the "Understage", a performance space whose chief aim is to support indie bands and underground artists.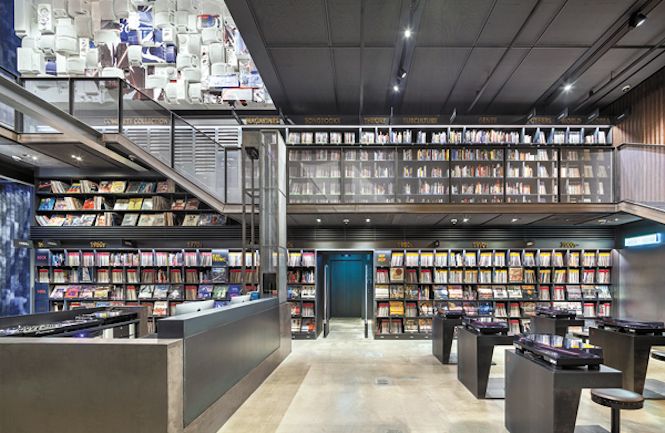 Lee Mee-young, vice president of Hyundai Card's brand division, said: "Through the Music Library and Understage, we wanted to provide Koreans with a valuable opportunity to experience a diverse range of masterpieces of music."
So, if you ever find yourself in Seoul, you know where to go. Watch a video showing off the new building below.