Namco Bandai has blessed gamers with a bounty of games this holiday season, many of which will feature across all game systems, even Nintendo's Wii U.
First up is Tekken Tag Tournament 2: Wii U Edition that will feature exclusive content, including Super Mario styled power-ups, "Tekken Ball" the minigame from Tekken 3, a unique touch-based control scheme using the Wii U GamePad and many Nintendo based character costumes such as Super Mari, Metroid, The Legend of Zelda and Star Fox.
Tank! Tank! Tank! is exactly what it says on the tin, a cacophony of tanks with a customized arsenal of weaponry, giant Godzilla monsters to take down and 4 player multiplayer battles. Originally released in 2009, the game debuts worldwide on the Wii U for the first time this year.
Anyone with kids who are fans of Ben 10 will be happy to see a Wii U release of the 3rd person adventure/brawler: Ben 10: Omniverse – The Game, along side the Xbox 360 and PS3 versions released in November. The game features a pretty fun two-player co-op with all major characters from the TV show.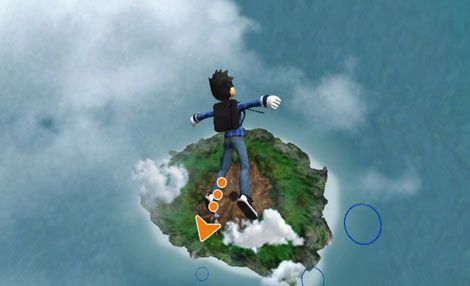 Family Party: 30 Great Games Obstacle Arcade launches on the Wii U and promises up to 30 games that appeal to all ages, specifically designed for multiplayer. Many of the games will utilize the new Wii U GamePad. The game has advertised itself as "less than $1 a game for over 30 fun party games..." – The last game that used this advertising tactic was sadly Action 52, so let's hope it doesn't turn out the same way!
Finally, Rise of the Guardians: The Video Game will launch on the PS3, Xbox 360, Wii, Wii U and Nintendo DS & 3DS. The game sees you play as Jack Frost with the help of Santa Claus, the Tooth Fairy, the Easter Bunny and the Sandman. There is drop-in/drop-out co-op play for up to 4 players including a RPG styled leveling system. Surprisingly the game resembles a similar gameplay aesthetic style to Baldur's Gate: Dark Alliance.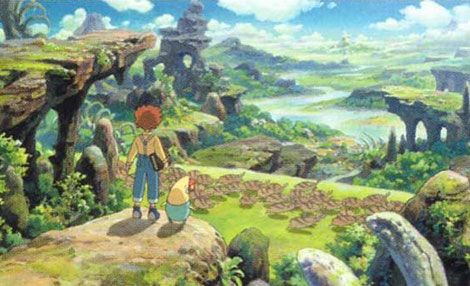 If that isn't enough for you, you can always look out for Ni No Kuni, released on the PS3 on January 25th 2013. If that's too long a wait, you can download the demo on the Playstation Network tomorrow. Developed by Studio Ghibli producer Toshio Suzuki, the RPG adventure game will feature that "Ghibli Magic" with beautiful near-water color styled art, ethereal anime entwined with 3D gameplay and a beautiful sweeping musical score by longtime Studio Ghibli collaborator, Joe Hisaishi.
Let's hope your wallet will survive this holiday season!