Today's roundup includes Mumford & Sons, Bell Orchestre, Isis, Mountains, No Age & Thank You. *Remember! The news roundup gets updated throughout the day, so make sure you come back later for more news!
Mumford & Sons
We love Mumford & Sons and we bloody well love their video for 'Little Lion Man'!!
Mumford & Sons / Little Lion Man video
Sigh No More
, Mumford & Sons debut album, is released on 5th October through Gentleman of the Road/ Island. 'Little Lion Man' is released the week before on 28th September.
http://www.myspace.com/mumfordandsons
Bell Orchestre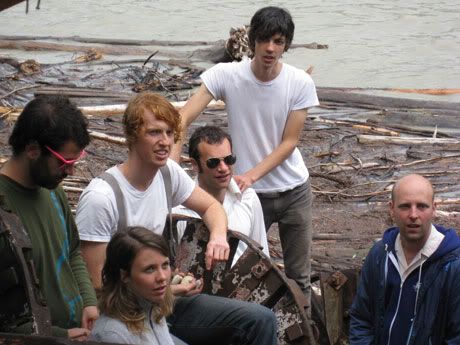 Bell Orchestre release 'As Seen Through Windows' this October (5th) and are playing some shows here this week!
September
6 - Electric Picnic, DUBLIN 7 - The Arches, GLASGOW 9 - Relentless Garage, LONDON
http://www.myspace.com/bellorchestre
Isis
Check this out Isis fans! ARTIST: Isis SUPPORT ACTS: TBC VENUE: KOKO DATE: Wednesday 21st October 2009 ADVANCED TICKET PRICE : £15 VENUE ADDRESS: 1A CAMDEN ROAD, CAMDEN, LONDON NW1 0JH VENUE TELEPHONE: 0870 432 5527 DOORS OPEN: 7pm
http://www.myspace.com/isis
Mountains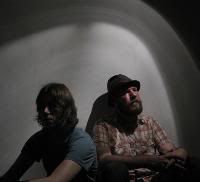 On 28th September Mountains will be officially releasing a live album that was originally recorded and sold as a tour-only CDR. Currently unavailable, the band has decided to re-sequence the music to fit more appropriately on the LP format and will be issuing it in a limited run of 1,000 copies. Each LP jacket will be hand-stamped and unique. Recorded in the early winter months of 2009,
Etchings
was recorded in Brendon's studio in real time with no overdubs. The tracks are an early version of the band's live set from their spring "Choral" tour. Upon it's release,
Choral
very quickly sold out and has since exhausted it's second pressing as well.
http://www.staartje.com/
No Age
No Age release their
Losing Feeling
EP on 5th October via Sub Pop. Here's a taster for you!
No Age - You're a Target
http://www.myspace.com/nonoage
Thank You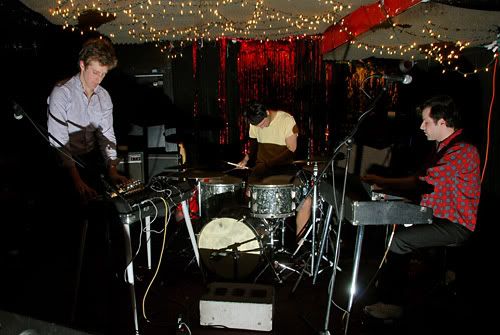 Thank You return after a year of touring both in the US (with Mi Ami) and abroad behind their 2008 full-length Thrill Jockey debut
Terrible Two
. The new EP features two new tracks, 'Pathetic Magic' and 'Strange All', and is the first recording to feature Emmanuel Nicolaidis behind the drum kit after
Terrible Two
drummer Elke Wardlaw followed her muse to Berlin shortly after that album was recorded. The B side of the EP features three exclusive remixes from several Baltimore friends. Dan Deacon took time out from his hectic touring schedule to remix a track, Asa Osborne of Lungfish fame lent his minimalist aesthetic to a mix of 'Pathetic Magic' and 'Strange All' woven together, and Joe Williams (of White Williams) and Jason Urick (of WZT Hearts) collaborated together on a remix of 'Pathetic Magic'. The EP was recorded by Chris Coady (Yeah Yeah Yeahs, Celebration, TV on the Radio) and Craig Bowen (Ecstatic Sunshine, Growing, Jackie-O Motherfucker). The 12" artwork was created by Shaun Flynn of WZT Hearts.
Side A
1. Pathetic Magic 2. Strange All
Side B
1. Dan Deacon Remix 2. Joe Williams/Jason Urick Remix 3. Asa Osborne Remix The band are also set to do some UK live dates in November... 01.11.09 Nottingham The Chameleon 02.11.09 Glasgow 13th Note 03.11.09 Manchester Tiger Lounge 04.11.09 Liverpool Mello Mello 05.11.09 London The Luminaire w/ Grouper (Upset The Rhythm night)
http://www.myspace.com/wethankyou

Remember to check out the following 405 Playlists:
The 405 Radar
The 405 Staff Picks
The 405 Ultimate Mixtape (Add songs to it!)