Today's roundup includes ATP Curated by Matt Groening, Marina & The Diamonds, Paul Weller and The Northwestern. *Remember! The news roundup gets updated throughout the day, so make sure you come back later for more news!
ATP Curated by Matt Groening
(pictured above) All Tomorrow's Parties announced today the stunning set of line-up additions chosen by Matt Groening, genius behind the Simpsons and Futurama, for his ATP festival weekend at Butlins, Minehead on May 7th – 9th 2010. They are: PANDA BEAR THE RESIDENTS DEERHUNTER BROADCAST DANIEL JOHNSTON AMADOU AND MARIAM SHONEN KNIFE RUINS (SOLO) They join the previously announced: Boredoms performing Boadrum, The Raincoats, Toumani Diabate, Danielson, James Blackshaw, Anni Rossi and Viv Albertine's Limerence. Visit
ATP
at their website
Marina and the Diamonds
Marina and the Diamonds, AKA Greek/Welsh 24 year old Marina Diamandis, is proud to announce the release of her debut album 'The Family Jewels' on February 15th through 679/Atlantic Records. The album will be preceded by the release of her new single 'Hollywood', out 1st February. View the video for Hollywood below.... The tracklisting for 'The Family Jewels' is below...
01. Are You Satisfied? 02. Shampain 03. I Am Not A Robot 04. Girls 05. Mowgli's Road 06. Obsessions 07. Hollywood 08. The Outsider 09. Hermit the Frog 10. Rootless 11. Numb 12. Guilty Visit
Marina and the Diamonds
at Myspace
Paul Weller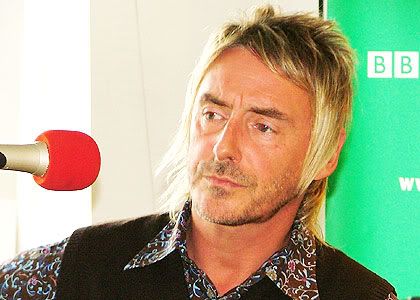 Paul Weller has announced a 3rd night at the legendary Royal Albert Hall on 26th May 2010. The previous 2 shows sold out this morning when they went on general sale at 9am. MAY 2010 Mon 24th London Royal Albert Hall Tue 25th London Royal Albert Hall Wed 26th London Royal Albert Hall Supports to be confirmed TICKETS: £50.00 (boxes), £45.00, £40.00, £35.00 ON SALE: NOW Visit
Paul Weller
at his Website
The Northwestern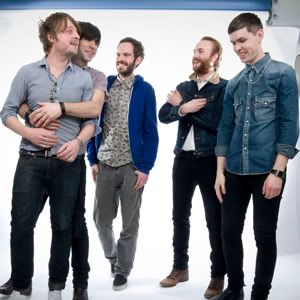 The Northwestern have just announced that they are to be the main support for The Raveonettes on their UK dates next month. The band have got an EP out right now entitled 'Ghostrock'. DECEMBER// (all dates with Raveonettes) 14th // Manchester // Ruby Lounge 15th // Glasgow // ABC 2 16th // Newcastle // Academy 2 17th // Birmingham // Hare & Hounds 18th // London // Islington Academy Visit
The Northwestern
at Myspace

Remember to check out the following 405 Playlists:
The 405 Radar
The 405 Staff Picks
The 405 Ultimate Mixtape (Add songs to it!)