Today's roundup includes Crystal Fighters, SWN Festival & Brainlove. *Remember! The news roundup gets updated throughout the day, so make sure you come back later for more news!
Crystal Fighters
Crystal Fighters (pictured above) will be taking part in the opening of the new flagship Pull and Bear shop on Oxford Street on the 16th September. Filthy Dukes will also perform. For your chance to win tickets to this exclusive night, head to the link below!
http://www.pullbear.com/#/oxfordstreet/
SWN Festival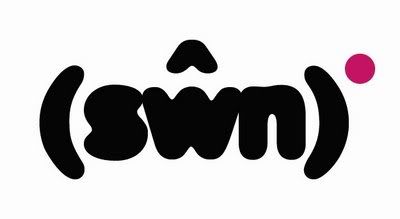 SWN Festival announces a further 50+ acts to join the 2009 line-up! Anchorsong An Experiment on a Bird in the Air Pump Beatbullyz Bec And Beth Bright Light Bright Light Cate Le Bon Catherine AD Chris TT Don't Move Draw Me Stories Drums Of Death E and E Ellie Hurricane Elephant & Soldier Frankie & The Heartstrings Geraint Williams Get Back Guinozzi Gideon Conn Glass Diamond Internet Forever James Tyson Jonquil Katell Keineg King Alexander Master Shortie Not Cool Our Brother The Native Paper Aeroplanes Portasound Pulled Apart By Horses Race Horses Right Hand, Left Hand Rogues Rose elinor dougall Slow Club Soft Toy Emergency Stornoway Swanton Bombs Teeth The Complete Stone Roses The Death of Her Money The Drums The Irascibles The Longcut The Molotovs The Pipettes The Young Republic Tom Brosseau Tubelord Ungdomskulen Yr Ods Yndi Halda Y Promatics Zimmermans Zun Zun Egui Zwolf SWN Festival is curated by Radio 1 DJ Huw Stephens and takes place from 22nd-24th October in multiple venues across Cardiff city center. You can pick up tickets from www.wegottickets.com!
http://swnfest.co.uk/site/
Brainlove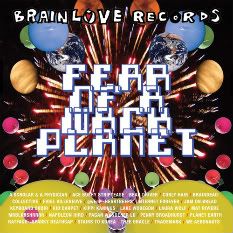 Brainlove Records has announced the release of it's 2009 compilation! It's called
Fear Of A Wack Planet
and features some great artists, such as We Aeronauts, Sparky Deathcap and Planet Earth. For more information head to the link below!
http://www.brainloverecords.com/

Remember to check out the following 405 Playlists:
The 405 Radar
The 405 Staff Picks
The 405 Ultimate Mixtape (Add songs to it!)