Today's roundup includes Devendra Banhart, Deer Tick, AU and Bloom Festival. *Updated with How I Became The Bomb, HEALTH and The Fiery Furnaces. *Remember! The news roundup gets updated throughout the day, so make sure you come back later for more news!
Devendra Banhart
The name of Devendra Banhart's latest album is called
What Will We Be
. There's no release date yet but here's the tracklisting: 1. Can't Help 2. Angelika 3. Baby 4. Goin' Back To The Place 5. First Song For B 6. Last Song For B 7. Chin Chin & Muck Muck 8. 16th & Valencia 9. Rats 10. Maria Leonza 11. Brindo 12. Meet Me At The Lookout 13. Wiliamdzi 14. Foolin
http://www.myspace.com/devendrabanhart
Deer Tick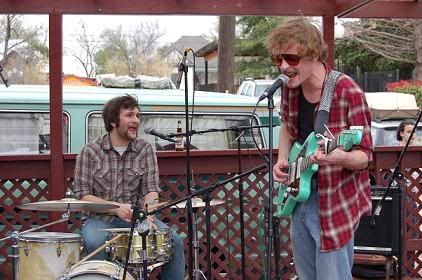 Deer Tick has announced more tour dates, including Rocks Off cruise and share a new MP3 from
Born on Flag Day
. Sat-Aug-01 Great Barrington, MA Bella Terra Festival Sun-Aug-02 Newport, RI Geroge Wein's Folk Festival 50 Fri-Aug-07 Brooklyn, NY Prospect Park Bandshell * Thu-Sep-03 Uncasville, CT Mohegan Sun - The Wolf Den Sun-Sep-06 Ithaca, NY Stewart Park # Mon-Sep-07 New York, NY Rocks Off Concert Cruise - aboard the Jewel % Tue-Sep-08 Pittsburgh, PA Club Café % Wed-Sep-09 Bloomington, IN Video Saloon % Thu-Sep-10 Chicago, IL Bottom Lounge % Fri-Sep-11 Iowa City, IA The Mill % Sat-Sep-12 Lincoln, NE Bourbon Theatre % Sun-Sep-13 Morrison, CO Monolith Festival Tue-Sep-15 Centralia, WA Olympic Club Wed-Sep-16 Portland, OR Kennedy School Thu-Sep-17 Gearhart, OR Sand Trap Fri-Sep-18 Portland, OR Mississippi Studios / MusicFest NW Sat-Sep-19 McMinnville, OR Hotel Oregon Wed-Sep-23 Bend, OR Old St. Francis School Thu-Sep-24 Seattle, WA High Dive Fri-Sep-25 Vancouver, BC Biltmore Cabaret Sat-Sep-26 Forest Grove, OR Grand Lodge Sun-Sep-27 Troutdale, OR Edgefield Sat-Oct-03 Austin, TX Austin City Limits Festival Sat-Oct-10 Joshua Tree, CA Joshua Tree Roots Music Festival Sun-Oct-11 Joshua Tree, CA Joshua Tree Roots Music Festival Thu-Nov-05 Wallingford, CT The Space Sat-Nov-07 Northampton, MA Iron Horse Sun-Nov-08 Boston, MA Church * = w/ Grace Potter and The Nocturnals # = w/ The Hold Steady, The Felice Brothers % = w/ Jonny Corndawg
MP3:
Deer Tick - Smith Hill
http://www.myspace.com/deertick
AU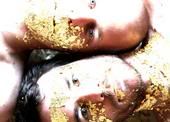 AU has announced a new EP,
Versions
, plus tour dates. The
Versions
EP will be released on the 8th of October. The tracklisting is below: 1. Ida Walked Away 2. RR vs. D 3. Are Animals 4. All Myself 5. Death 6. Boute (digital only) 08/29 Nampa, ID Flying M Coffee Garage 08/31 Denver, CO House Show 09/01 Kansas City, MO Pistol Social Club 09/02 Bloomington, IN The Bishop 09/08 Klubbscenen / Chateau Neuf - Oslo, Norway 09/09 Phonofestivalen / Hinsides - Bergen, Norway 09/10 Numusic Festival - Stavanger, Norway 09/11 Belgian Cafe - Ramsgate, UK 09/12 The Freebutt - Brighton, UK 09/13 End of the Road Festival - Wiltshire, UK 09/14 Brudenell - Leeds, UK 09/15 Islington Mill - Manchester, UK 09/16 Cafe Oto - London, UK 09/17 Le Clou - Nancy, France 09/18 Theater Kikker - Utrecht, Netherlands 09/19 Incubate Festival - Tilburg, Netherlands 09/20 Mon Inouie Symphonie Festival - Dunkerque, France 09/29 Brooklyn, NY Union Hall 10/01 Cambridge, MA Middle East % 10/02 Philadelphia, PA First Unitarian Church % 10/03 Pittsburgh, PA Assembly Room, William Pitt Union (www.wptsradio.org) FREE SHOW % 10/04 Ann Arbor, MI The Blind Pig % 10/05 Chicago, IL Bottom Lounge % 10/06 Madison, WI UW Madison Terrace % 10/07 Minneapolis, MN Triple Rock % 10/09 Denver, CO Bluebird % 10/10 Salt Lake City, UT In The Venue % 10/13 Portland, OR Mississippi Studios 10/15 Seattle, WA Jewelbox Theater 10/17 San Francisco, CA Great American Music Hall %# 10/20 Los Angeles, CA Echoplex % 10/23 Phoenix, AZ Modified Arts % 10/24 Tucson, AZ Club Congress % 10/26 Denton, TX Hailey's % 10/28 Birmingham, AL Bottletree % 10/29 Asheville, NC Grey Eagle % 10/30 Carrboro, NC Cat's Cradle % 10/31 Atlanta, GA Lenny's %$* 11/02 Orlando, FL The Social % 11/03 Gainesville, FL Common Grounds % 11/04 Tallahassee, FL Club Downunder % 11/06 Baton Rouge, LA Spanish Moon % 11/07 Houston, TX Walter's On Washington % 11/08 Austin, TX Fun Fun Fun Fest After Party - venue TBA 11/10 Lawrence, KS Jackpot Music Hall % 11/11 St. Louis, MO Firebird % % = w/ WHY? # = w/ Mount Eerie $ = w/ Islands * = w/ Jemina Pearl
MP3:
AU - Ida Walked Away
http://www.myspace.com/peaofthesea
Bloom Festival
Unfortunately, this year's Bloom Festival has been cancelled. The organisers say they'll be back in 2010 though which is good.
http://bloomfestival.com/
HEALTH
Pre-order HEALTH's new album 'Get Color' on red vinyl through Rough Trade stores to be entered into a drawer to win one of only 140 tickets for a special HEALTH event in London on the 26th of August. Release dates: 24.08.09 Red vinyl available exclusively through Rough Trade 07.09.09 Red vinyl + download code / promo T-shirts + download code / CD / itunes + seven digital Available to pre order now: Deluxe edition exclusively through City Slang website: Tote Bag, T shirt, vinyl, download code, sticker, pin badge set & poster.
http://www.slangstore.com/store/index.php?cat=c54_HEALTH.html
http://www.myspace.com/healthmusic
The Fiery Furnaces
The Fiery Furnaces have announced some exciting UK live dates in October. Tue 6-Oct Manchester Night & Day Wed 7-Oct Brighton The Albert Thu 8-Oct London Cargo Fri 9-Oct Leeds Cockpit Sat 10-Oct Glasgow Nice n Sleazys
http://www.myspace.com/thefieryfurnaces
How I Became The Bomb
How I Became The Bomb have announced their long awaited full-length, "Deadly Art", will be available this winter. They'll also be hitting the road in August in America. 08.06 - Knoxville, TN Pilot Light 08.07 - Chattanooga, TN JJ's Bohemia 08.09 - Nashville, TN Mercy Lounge 08.11 - Atlanta, GA 529 08.12 - Caledonia Lounge 08.13 - Raleigh, NC Slims Downtown 08.14 - Richmond, VA Gallery 5 08.15 - Norfolk, VA Boot 08.18 - New York, NY Pianos 08.19 - New York, NY Union Hall 08.20 - Philadelphia, PA The Khyber 08.21 - Richmond, VA Plaza Bowl
http://www.myspace.com/howibecamethebomb
Spotify Baby!
Remember to check out the following 405 Playlists:
The 405 Radar
The 405 Staff Picks
The 405 Ultimate Mixtape (Add songs to it!)
Current Sessions