Today's roundup includes Noah And The Whale, The Xcerts, Thank You, The Mountain Goats, Million Dead, Sunset Rubdown, Boredoms and NO AGE. *Remember! The news roundup gets updated throughout the day, so make sure you come back later for more news!
Noah And The Whale
Noah And The Whale's (pictured above) latest album/film,
The First Days of Spring
, will be released on the 6th of October.
http://www.myspace.com/noahandthewhale
The Xcerts
This weekend The Xcerts will be one of the bands performing as part of 'Our Band BBQ Your Life'. The idea is that the bands on the bill perform as classic underground/Grunge bands (whilst playing a few of their won too)! Drum roll please.... The Xcerts will be Husker Du!
http://www.myspace.com/thexcerts
Thank You
The awesome band, Thank You, will be heading over here in November. 01.11.09 Nottingham, The 02.11.09 Glasgow, 13th Note 03.11.09 Manchester, Tiger Lounge 04.11.09 Liverpool, Mello Mello 05.11.09 London, The Luminaire w/ Grouper (Upset The Rhythm night)
http://www.myspace.com/wethankyou
The Mountain Goats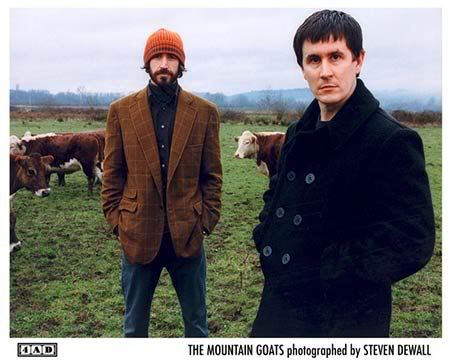 The Mountain Goats are set to release their new album,
The Life Of The World To Come>, soon! The tracklisting is as follows: 1. 1 Samuel 15:23, 2. Psalms 40:2, 3. Genesis 3:23, 4. Philippians 3:20-21, 5. Hebrews 11:40, 6. Genesis 30:3, 7. Romans 10:9, 8. 1 John 4:16, 9. Matthew 25:21, 10. Deuteronomy 2:10, 11. Isaiah 45:23, 12. Ezekiel 7 and the Permanent Efficacy of Grace http://www.myspace.com/themountaingoats Million Dead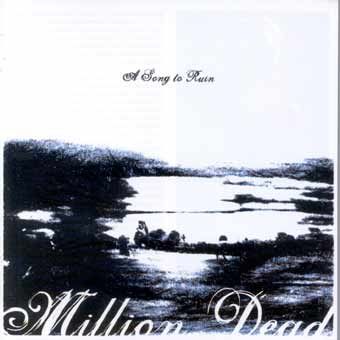 Million Dead (R.I.P) are set to release a re-mastered, re-packaged (with a DVD) version of A Song To Ruin, which is an absolute classic. Tracklisting: CD 1. Pornography for Cowards 2. Breaking the Back 3. I Am the Party 4. Charlie + the Propaganda Myth Machine 5. A Song to Ruin 6. Smiling at Strangers on Trains 7. MacGyver 8. Relentless 9. The Kids Are Going to Love It 10. The Rise and Fall 11. Gnostic Front (Bonus Track - previously available on the Japanese edition of 'A Song To Ruin') 12. I Gave My Eyes To Stevie Wonder (Bonus track - single released 17/5/04) 13. Medicine (Bonus track - b-side to 'I Gave My Eyes To Stevie Wonder') 14. Tonight, Matthew (Bonus track - b-side to single 'Living The Dream') 15. Asthma (Bonus track - rare demo track) DVD Million Dead's last ever London show in full (22nd September 2005) Million Dead's last performance with Guitarist Cameron Dean All of Million Dead's promotional single videos: 'Smiling At Strangers On Trains' 'Breaking The Back' 'I Am The Party' 'I Gave My Eyes To Stevie Wonder' 'Living The Dream' 'After The Rush Hour' 'To Whom It May Concern' http://www.milliondead.org/ Sunset Rubdown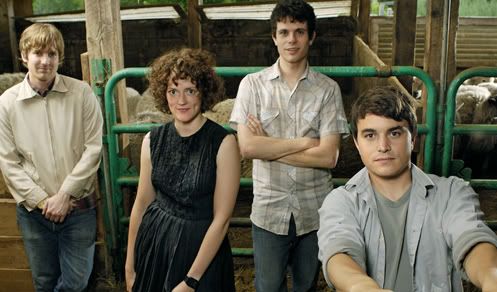 Sunset Rubdown are on tour! Check them out here: 9/02/09 Groningen, Netherlands - Vera 9/03/09 Malmo, Sweden - Debaser 9/04/09 Goteborg, Sweden - Parken 9/05/09 Stockholm, Sweden - Strand 9/06/09 Copenhagen, Denmark - Loppen 9/07/09 Hamburg, Germany - Knust 9/08/09 Amsterdam, Netherlands - Paradiso 9/10/09 Glasgow, UK - Stereo 9/11/09 Belfast, UK - Spring and Airbrake 9/12/09 Dublin, Ireland - Crawdaddy 9/13/09 Leeds, UK - Brudenell Social Club 9/14/09 Manchester, UK - The Deaf Institute 9/15/09 London, UK - Garage 9/16/09 Cardiff, UK - The Glode 9/18/09 Leffinge, Belgium - Leffingeleuren 9/19/09 Brussels, Belgium - Botanique 9/20/09 Berlin, Germany - Magnet Club 9/21/09 Leipzig, Germany - Ut Connewitz 9/22/09 Munchen, Germany - 59:1 9/23/09 Vienna, Austria - B72 9/24/09 Zagreb, Croatia - KSET 9/25/09 Ljublijana, Slovenia - Menza Pri Koritu 9/26/09 Pisa, Italy - Caracol 9/27/09 Carpi, Italy - Mattatoio 9/30/09 Lille, France - L'Aeronef 10/01/09 Paris, France - Point FMR 10/16/09 New York, NY - Manhattan Center Grand Ballroom 10/17/09 Baltimore, MD - Sonar 10/18/09 Columbus, OH - The Summit 10/19/09 Chicago, IL - Logan Square Auditorium 10/20/09 Madison, WI - High Noon Saloon 10/21/09 St. Louis, MO - Off Broadway Nightclub 10/22/09 Denver, CO - Bluebird Theater 10/24/09 Salt Lake City, UT - Urban Lounge 10/26/09 San Francisco, CA - Slim's 10/27/09 West Hollywood, CA - The Troubadour http://www.myspace.com/justchoke Boredoms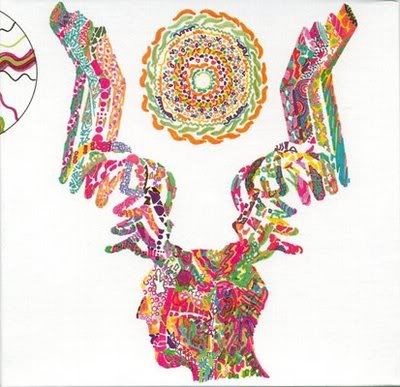 Boredoms are set to release their new album, Super Roots, in the UK on the 29th of September. http://www.myspace.com/boredoms NO AGE
To coincide with the release of their EP 'Losing Feeling', NO AGE are heading out on a short European tour. Dates confirmed so far: October 19th - LONDON, Scala 22nd - BERLIN, West Germany 23rd - OSLO, Betong 24th - DUBLIN, Crawdaddy http://www.myspace.com/nonoage Spotify Baby! Remember to check out the following 405 Playlists: The 405 Radar The 405 Staff Picks The 405 Ultimate Mixtape (Add songs to it!) Current Sessions