Today's roundup includes Brand New, Art Brut, Girls and Mew.
Brand New
Brand New (pictured above) will release their new full-length album, entitled
and one head can never die
, in the UK on September 21st via Procrastinate Music Traitors/DGC/Interscope. It is released in the US a day later.
http://www.fightoffyourdemons.com/
Art Brut @ Indietracks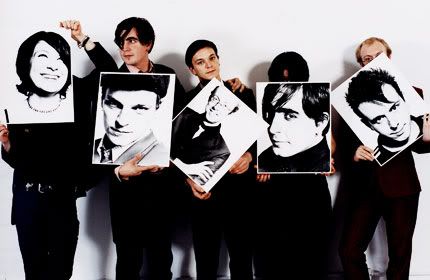 Art Brut have been announced as an additional Sunday night headliner for this year's Indietracks festival. The festival takes place at the Midland Railway in Ripley, Derbyshire on July 24-26
http://www.indietracks.co.uk
Girls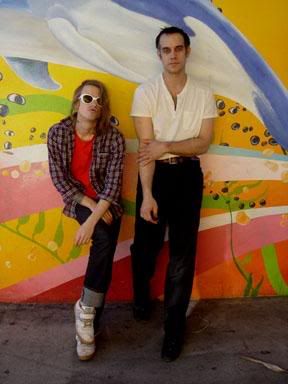 San Francisco duo Girls are back in the UK in September/October to head out on their debut UK headline tour. Girls will also release their new single 'Lust For Life' on 7th September, which will precede their forthcoming debut album 'Album', set for release on 21st September.
http://www.myspace.com/girlssanfran
Mew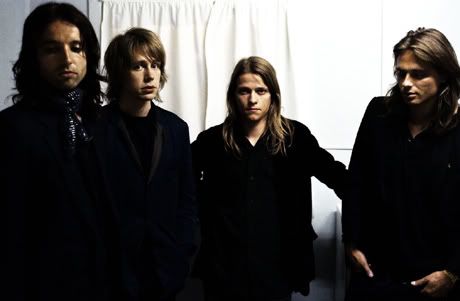 Mew will play a handful of international dates opening for Nine Inch Nails this summer as well as few festival appearances. The tour will back up their fourth studio album,
No More Stories...
, which released on the 25th of August.
June
29 - Phillipshalle, Dusseldorf (w/ NIN) 30 - Berlin Arena, Berlin (w/ NIN)
July
02 - Roskilde, Denmark 04 - Ruisrock Festival, Finland 07 - Zenith De Paris, France (w/ NIN) 08 - Heineken Music Hall, Amsterdam (w/ NIN) 09 - Rockhal, Luxembourg (w/ NIN) 15 - O2 Arena, London (w/ NIN) 17 - Latitude Festival, UK 19 - Pitchfork Festival, Chicago IL
August
03 - Indonesia 05 - Taiwan 07 - Summer Sonic, Tokyo 08 - Summer Sonic, Osaka 12 - Oslo, Norway 14 - Beatday 09, Copenhagen DK
http://www.myspace.com/mew
Spotify Baby!
Remember to check out the following 405 Playlists:
The 405 Radar
The 405 Staff Picks
The 405 Ultimate Mixtape (Add songs to it!)