Today's roundup includes Sunset Rubdown, Copy Haho, Jamie T and Mariachi El Bronx.
Sunset Rubdown
Sunset Rubdown (pictured above) will play the following UK and Irish headline dates in September. September 10 Glasgow, Stereo 7.30pm, £9 adv September 11 Belfast, Spring And Airbrake 9pm, £12.25 adv September 12 Dublin, Crawdaddy 8pm, €14 adv September 13 Leeds, Brudenell Social Club 7pm, £9 adv September 14 Manchester, The Deaf Institute 7.30pm, £9 adv September 15 London, Garage 7pm, £10 adv September 16 Cardiff, The Globe 8pm, £9 adv
http://www.myspace.com/justchoke
Copy Haho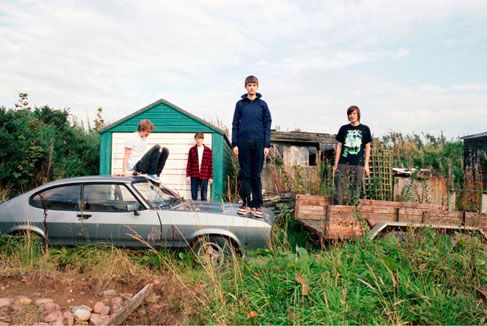 Copy Haho and Wonderwan have just confirmed a very exciting co-headline tour for August.
August
18 London Madame JoJos 19 Cardiff Buffalo Bar 20 Derby The Royal 21 Cheltenham The Frog and Fiddle 22 Leeds Cockpit 3 23 Sunderland The White Room 24 Manchester The Corner
http://www.myspace.com/copyhaho
Jamie T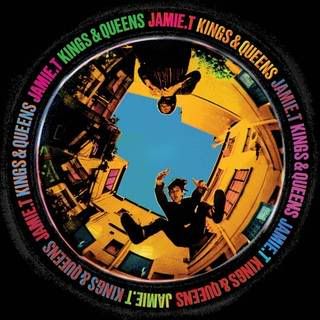 Jamie T's Kings & Queens album artwork revealed, due for release 7th September on Virgin Records here's the tracklisting: 1. 368 2. Hocus Pocus 3. Sticks 'n' Stones 4. The Man's Machine 5. Emily's Heart 6. Chaka Demus 7. Spider's Web 8. Castro Dies 9. Earth, Wind & Fire 10. .British Intelligence 11. .Jilly Armeen
http://www.jamie-t.com/
Mariachi El Bronx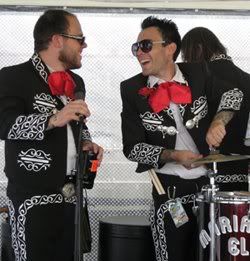 The latest offering from Los Angeles punk band The Bronx, like its previous releases, encapsulates the ethos of their hometown. This time, however, the band takes a slightly different approach- by taking audiences on a border-bending journey of the senses and performing as Mariachi El Bronx. The band's self-titled full-length will be released on September 1st on Swami Records.
Spotify Baby!
Remember to check out the following 405 Playlists:
The 405 Radar
The 405 Staff Picks
The 405 Ultimate Mixtape (Add songs to it!)